Face Your Fears on This Summer Road Trip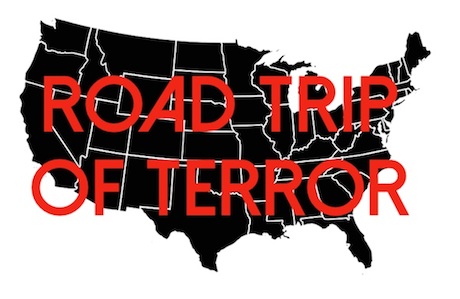 This spring, Chicago's John Hancock Center opened TILT, a new observation platform that uses hydraulic lifts to angle viewers 33 degrees over the city, from a height of 94 floors. Spelled out straight, it just sounds like a super futuristic way to get a nice view. But when you consider what it must feel like to edge your toes to the glass and begin a slow slide toward the more-than-1,000 foot drop—well, then things start to feel a little gooey.
If the second description hits close to home, you're in good company: according to the National Institute of Mental Health, around 10% of the US population has a fear of heights. And maybe a trip to TILT will help some of them. But what if that's just one of your fears? We've designed a cross-country road trip of terror to help you conquer them, one by one. Click the targets on the map below to learn more.
Check Groupon for more things to do and see on this summer's road trips.