Fake Shore Drive's Andrew Barber on Where Chicago Hip-Hop is Headed
BY: Courtney Ryan |
Jan 28, 2014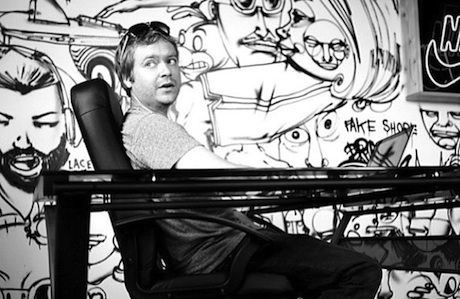 Fake Shore Drive's Andrew Barber talks about turning a blog into a hip-hop empire and what to look forward to in the wake of Chance the Rapper's success.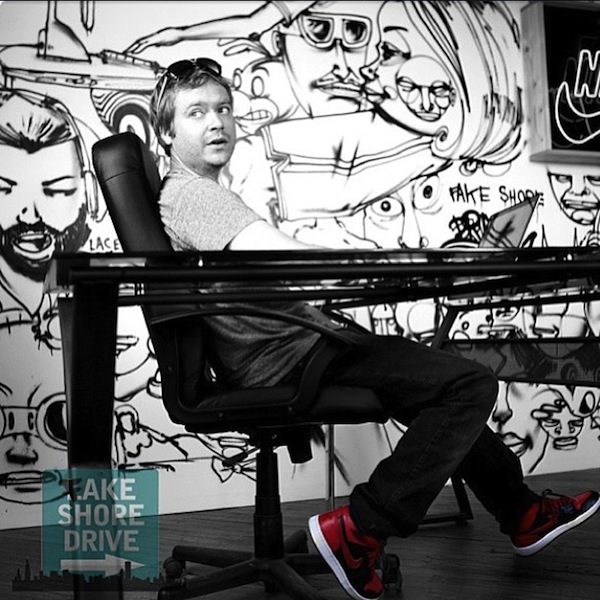 Chicago and hip-hop. It sounds like a natural combination. The city has churned out its share of hitmakers over the years, and you'd be hard-pressed to meet someone who hasn't at least heard of Kanye West. But Chicago's hip-hop scene is strangely lacking in major labels or crews on the scale of, say, Cash Money in New Orleans or Swishahouse in Houston. That started to change about two years ago, when a South Side teenager named
Chief Keef
began making waves in the national press. Since then, Keef and his cronies in the
drill scene
have found a worldwide audience for their trap-influenced style of rap, which is characterized by deadpan lyrics delivered over synthesizers and drum machines. But not everyone is taken with Keef's brazen style and oft-violent lyrics, and many fans of local hip-hop lament the
media's attempts
to connect the scene with Chicago's high murder rate. Those fans were thrilled when quirky outsider
Chance the Rapper
broke the surface with a pair of self-released mixtapes, 2012's
10 Day
and last year's
Acid Rap
. With so much national attention being directed at Chicago hip-hop, we sought out arguably the scene's biggest fan:
Andrew Barber
, the founder of the celebrated
Fake Shore Drive
blog. Since moving to Chicago, Andrew has built a massive web connecting artists to the local and national industry via his wildly popular blog, which he started in 2007. We spoke with Andrew about how he created this network and how he counteracts the forces of nature that have held Midwestern hip-hop back in the past. We also asked him who else in the drill scene or Chance's
SaveMoney
crew to look out for in 2014.
GROUPON: When you moved to Chicago, was it easy to get involved in the hip-hop community? 
ANDREW BARBER: It was tough. I didn't have any connections here at all. I didn't know anybody, really. I was going to shows and there was all this cool stuff happening, but nobody was covering it … . Unless you were one of the big four, as I like to call them—you know, Kanye [West], Lupe [Fiasco], Common, and Twista—no one was paying attention to you.
G: How did you get the word out about Fake Shore Drive?
AB: I would just go to every concert I could and pass out business cards and tell people what I was doing. It took a while to get people to understand the vision. But eventually you make one connection that opens up one door, which opens up a window … the next thing you know, you're in the house.
G: Where were you going to shows at first?
AB: I would go to stuff at the
Congress Theater
,
Subterranean
—anywhere that would have some kind of hip-hop event. I didn't have any VIP credentials or anything like that, but I had a buddy who worked for Wu-Tang Clan. Every time there was a show, I would go with him and I could get backstage or VIP, so I started meeting people.
G: What was your vision for Fake Shore Drive when you started it? 
AB: I always wanted to work in the [hip-hop] business in some capacity, but being in Chicago—being in the Midwest—there's not a lot of opportunity. So with Fake Shore Drive, I wanted to create an outlet for what was happening locally. At the time blogs had started really picking up ... and I was reading them saying, "You know, there's nothing these people are doing that I can't do."
G: Who were some of the artists who first contacted you after you got your name out?
AB:
The Cool Kids
—that's when they were really taking off—so that whole movement with
Kid Sister
,
Kidz in the Hall
,
Million Dollar Mano
,
Hollywood Holt
,
Mic Terror
… that [alternative hip-hop] scene. And there were people like
Bump J
, who was really popular in the street and one of the first to really embrace us. He and his camp, they must have been Googling themselves and found articles on the site because they started sending us material all the time.
G: So they found you?
AB: They found me! And they were like, "Yo, this Chicago guy is supporting the scene, let's give him a shot." And through them I was able to meet other people like Mikkey Halsted, Rhymefest, GLC, Legendary Traxster, No ID, and so on. Once you get a few interviews under your belt, people come around because they see you have credentials.
G: At what point did you realize the blog had taken off and had a following? 
AB: One of the craziest moments—when I really thought, "OK, maybe this is something"—was when Twista and his team got me a birthday cake. It had the Fake Shore Drive logo on it and said, "Happy Birthday Andrew." Twista's birthday is a couple days after mine, so he invited me out and they had made a cake for me. So I was like, "OK, there's something here," because this is a guy I grew up listening to and idolizing. For him to take notice of what I was doing … it was really cool.
G: What do you think distinguishes Chicago's hip-hop scene from other cities like Atlanta or Houston? 
AB: Atlanta and Houston have had bigger movements … [but] there was a time when Atlanta felt they were not respected in the music industry. They would go to LA or New York and people would boo them and thought they were country or whatever. The South always would complain about that.
G: It's hard to imagine the South not getting respect. 
AB: In my opinion, the Midwest is way more underserved and has had way less of a movement than any other region. Less than the West Coast, less than the East Coast, and definitely less than the South, [which] has been running radio for the past 10–12 years. ... We do have Eminem, Kanye, and Nelly, so there are big stars, but the Midwest has never been the driving force in hip-hop. But I feel like all the stars [are] aligned for another regional movement here. In the last two years, two of the biggest breakout artists—Chief Keef and Chance the Rapper—were from Chicago.
G: Speaking of Chief Keef, I know that right now drill is the most well-known style coming out of Chicago, but are there any others?
AB: The drill movement seems to be the one that has really taken the world by storm because they produced some of the recent stars—from Keef to Lil Durk to Lil Bibby—and it has a backstory. You know, people—right, wrong, or otherwise—are attracted to violence, and that does sell. So it's a lot easier for the media to cover that, because there's a backstory and a lot of people are gonna click on it. But at the same time, you saw who the biggest artist that emerged from Chicago last year was and who is arguably the hottest new thing in music today: Chance the Rapper, without a doubt. And he's so far removed from drill. I think kids are really taken by what he and the whole SaveMoney crew are doing. What people like
Spenzo
,
Mick Jenkins
, and
Lucki Ecks
, and
Alex Wiley
, and
Treated Crew
are doing. … Hopefully, this scene gets just as much coverage as the drill scene. Drill is just a small portion of what's going on here.
G: What do you think the relationship between dance music and hip-hop in Chicago is right now? 
AB: Have you seen what's happening with the bopping scene right now? Because that's huge, too, on the West Side. There's this song that's huge right now called "
The Dlow Shuffle
," by Dlow and Lil Kemo. They were just on the
Steve Harvey Show
last week teaching Steve Harvey the dance. And yesterday they were on
Good Day Chicago
, showing that cast how to dance. These kids have parties called "fiestas" and everyone dances to [music that's] sped up more like a juke sound [
editor's note: ghetto house music played at an incredibly fast tempo
]. It's exploding right now. I think it's on its way to exploding nationwide.
G: You guys just posted some projects you're anticipating in 2014, which is a list of 39 different artists. Which ones do you think really stand out? 
AB: I think there are a lot of guys who are right there, but it's the dark horse who becomes the big star. No one saw Keef coming, but we saw it. And no one saw Chance coming, but we saw it. When everyone was here trying to sign a drill artist, we were telling them, "You need to pay attention to what Chance is doing because those [SaveMoney] kids are selling out shows." So this year, I think there's a lot of newcomers like Mick Jenkins, Luckie Ecks,
Joey Purps
, and
Saba
. And Spenzo, he has a huge record with "Wife Er" right now. Who's the front-runner right now? I can't really say. I know people like [drill artists]
Lil Herb
and
Lil Bibby
so we'll see. It could be an exciting year.
G: Where do you see FSD in another six years? 
AB: The music industry is a very fickle and unforgiving place, so we'll just keep doing what we've been doing: keep finding the best talent, keep letting you know what's hot and what we think is cool now. We're turning Fake Shore Drive into something that's not just a blog but also a multimedia company. We've partnered with Red Bull, Cîroc vodka, and I have a lot of other irons in the fire right now that I can't really talk about. But there are some other exciting things coming up that you would not expect us to do. And maybe one day we'll get into signing and managing artists. … We'll see.
To see some of Andrew's favorite new hip-hop artists in action, check out Fake Shore Drive's Red Bull Sound Select series of concerts, which pairs a national headliner with young, local talent. The first show is on Thursday, March 6. 
Photo courtesy of Phinally Phocused and Fake Shore Drive on Instagram