Fashion Blogger Isa Giallorenzo's Favorite Chicago Boutiques and People-Watching Spots
BY: Mae Rice |
Sep 17, 2013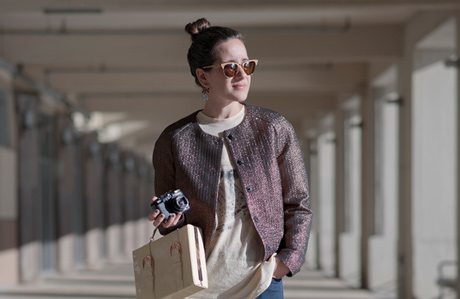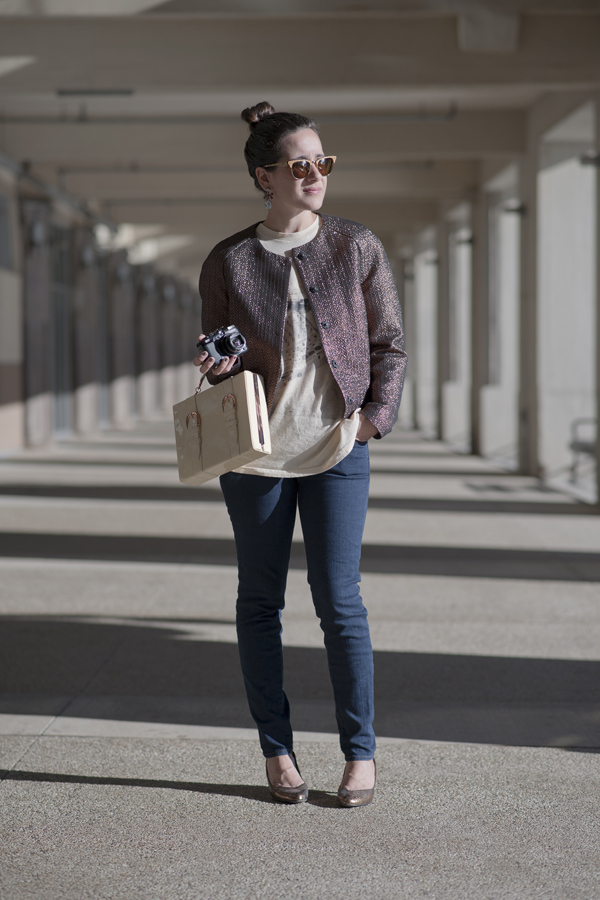 Isa Giallorenzo is just as likely to photograph a stylish grocery shopper as she is to photograph
Icona Pop
. As the mastermind behind street-style blog
Chicago Looks
, Isa's omnivorous fashion sense draws her to chic celebrities and civilians alike. Despite its name, however, her blog has its roots in a city with far fewer Bears fans: Isa's hometown, Sao Paulo, Brazil. In 2008, two of her friends there who "breathe fashion," as she puts it, asked her to contribute to a street-style blog they were starting. (The duo also owns a vintage store in the city, B. Luxo. "If you ever visit Sao Paulo, it's a must," Isa says.) Isa contributed for months, developing a passion for street fashion. In 2009, she brought her passion to the US, when she got a nanny position on Chicago's North Shore. Since then, she has become an expert on Chicago style, regularly contributing her fashion photography to
Bleader
. I chatted with her about her favorite neighborhoods to shoot in, the best local boutiques, and the outfit she could commit to for a lifetime.
Favorite people-watching spots:
Logan Square and Wicker Park—which she collectively dubs "hipsterlandia"—and downtown. But, she points out, "You never know! The other day I spotted the sharpest dude ever (see below) coming out of Bed Bath & Beyond at like 10:30 in the morning."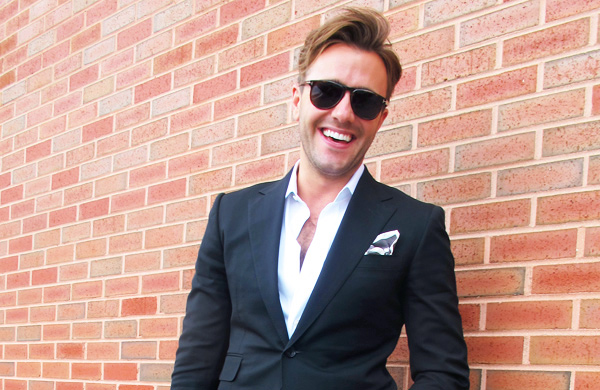 Last time she ditched her car in traffic in the name of fashion:
"Once I was driving—with those two friends [from Sao Paulo] I mentioned above, they were visiting—and I spotted this incredibly well-dressed girl with an Obama sports cap on right before the elections. Not only was the outfit extra cool, but it was also totally current. I saw her and
had
to get a shot. I just happened to be in the driver's seat in the six freaking corners in Wicker Park, and she happened to walk fast. So I jumped out of the car and my poor friend—who had never driven an automatic car before, we have stick shift in Brazil—had to be responsible for driving. At the time all I cared about was the girl and her cap, so I insanely got out of the car screaming, 'CAP GIRL! CAP GIRL!' at the top of my lungs!"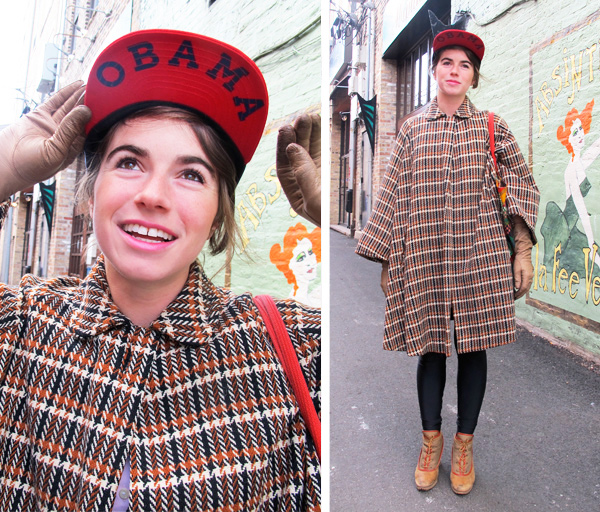 Her personal style in four words:
"Ladylike. Sporty. Unkempt, unfortunately!"
Favorite Chicago boutiques:
Kokorokoko
and
Rudy's Roundup
, two vintage stores on Milwaukee Avenue in Wicker Park;
Labrabbit Optics
for eyeglasses, which she can't live without "for practical and aesthetic reasons";
Dovetail
, "for all the new designers they carry and [owner] Julie Ghatan's super positive vibe."
Favorite Chicago fashion blogs (besides her own):
Chicago Street Style
and
Très Awesome
, which cover street style as well;
Drawn and Coutured
, "a gem of a blog" that blends photography and sketches of the photographed outfits;
If You Seek Style
, a personal style blog; and
Style Latino
, which Isa says is "doing a great job of covering my fellow Latinos!"
Outfit she could wear forever:
"A circle skirt with a worn-out T-shirt tucked in. And a belt on the waist. That's my uniform...I'm a huge fan of T-shirts."
Top photo: © Andrew Nawrocki, Groupon; all other photos courtesy of Isa Giallorenzo
BY: Mae Rice
Guide Staff Writer
Mae Rice is a staff writer who writes about eyelash extensions, French food, what "business casual" even means, and other style and food topics.