Favorite Brunch Spots in Austin
BY: Jane Ko |
Jan 22, 2014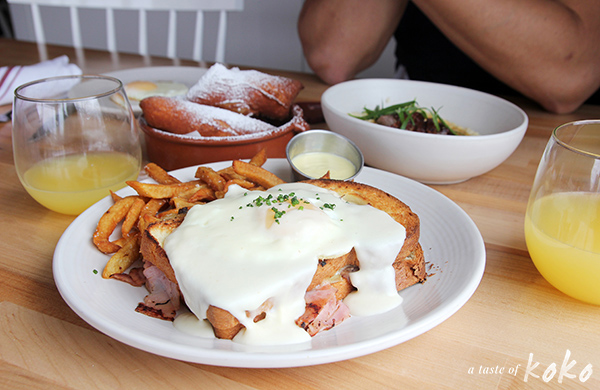 Breakfast may be the most important meal of the day, but brunch is the most favorite meal of the week. Boozy cocktails, stacks of pancakes, and eggs served in any way you like them. Start the weekend off with these local brunch spots in Austin.
Chez Zee
Tucked away in North Austin, this delightful bistro features Southern comfort foods and American favorites. The delectable weekend brunch features a creme brûlée French toast so good you'll want it for breakfast and dinner.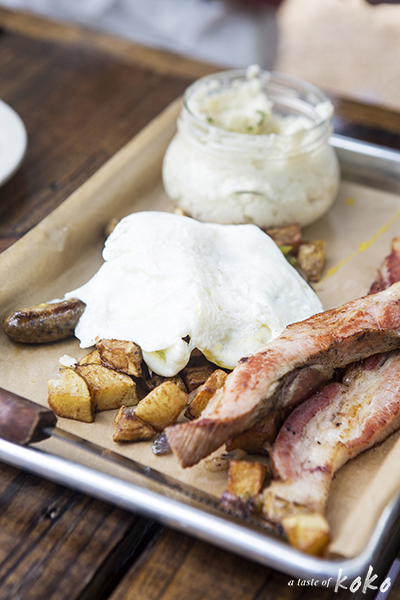 Banger's
Banger's Austin is one of the best dog-friendly spots in Austin with a large tap wall (over 100 brews on tap), incredible sausage selection and live music. Get the kitchen sink, it is their version of beef tongue hash covered with two fried eggs, side of creamy grits, bacon steak, spicy sausage and country ham. And Sunday brunch wouldn't be the same without a Manmosa - one liter of champagne with a splash of orange juice.
Epicerie
Epicerie Cafe and Grocery serves lunch, dinner and Sunday brunch with a neighborhood-centric focus on community, comfort and convenience. The croque madame is smothered with bechamel sauce and topped with a sunny side up egg, and the shrimp and grits is the perfect bowl of comfort for Sunday mornings. Have a sweet tooth? Order the beignets, they're made from scratch and covered with a mountain of powdered sugar!
The Steeping Room
Recently named one of the ten great places to curl up with a cup of tea, The Steeping Room offers specialty teas, food and designer tea ware. Stop in for a wholesome meal with natural meats, organic dairy, and cage-free eggs with gluten-free, vegetarian and vegan options. The Chai Spiced French Toast and creme brulee steamer are favorites.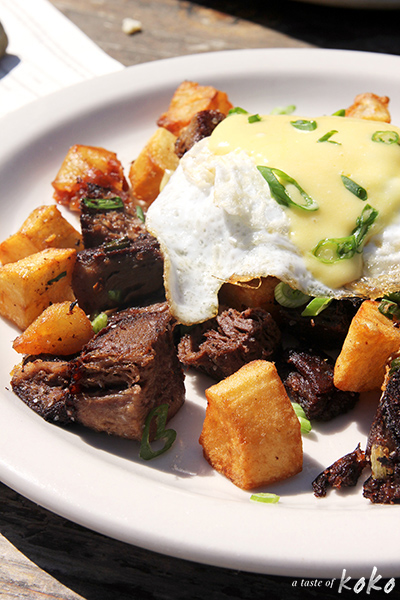 Contigo
Remodeled after Contigo Ranch in South Texas, Contigo Austin serves up high quality, reasonably priced tavern-style dishes in an easygoing, casual atmosphere. Try the beef tongue hash, it's like steak and eggs only so much more delicious. Tender pieces of beef tongue are seared until crispy with a mound of crispy russet potatoes, Japanese scallions, a farm egg, and covered with a blanket of hollandaise sauce. Sit back and enjoy the picnic style brunch with a glass of bubbly and their enormous cinnamon rolls.
BY: Jane Ko
Jane Ko is the Editor of A Taste of Koko, the premier food and travel blog featuring delicious finds in the city. Eat well and travel often. She strives to inspire your inner foodie by guiding you to the most delicious finds in Austin through mouth-watering food photography. Featured on Huffington Post, NBC iVillage, Eater and Zagat.