Favorite Chicago Old Fashioneds with Belle Meets World
BY: Elise Giannasi |
Jan 8, 2015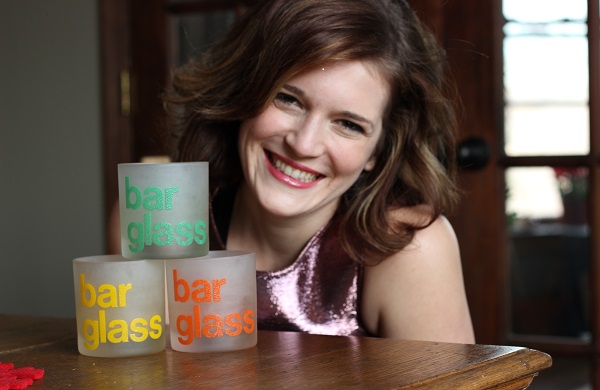 Two years ago I moved to Chicago from New York where my favourite neighborhoods were the Lower East Side and East Village in Manhattan, and Williamsburg and Greenpoint in Brooklyn. When I arrived here in the windy city, I sought out three things – neighborhoods with a similar vibe, hot spots to visit there, and of course, a smart cocktail to sip in style. I now spend most of my social time in and around Logan Square, West Town, Pilsen and Andersonville – where a good Old Fashioned at a great bar is NOT hard to find. Each of these cocktails has something unique to offer your taste buds, so it's worth trying all of them. Here's a list of my favorites so far, and even a couple I've resolved to try in the New Year.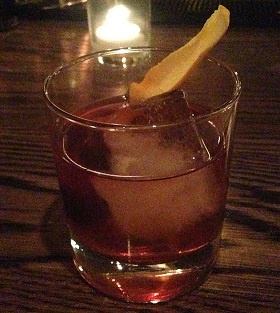 Simple and Strong: The Old Fashioned at Billy Sunday
One giant cube is the centrepiece for this gorgeously potent and clean cocktail – a hint of rhubarb, essential oils and cube sugar make it dark and lovely, just like the interior of this Logan Square hipster hangout. Stop in on a cold winter evening to warm up!
Billy Sunday; 3143 West Logan Boulevard, on the Square; Chicago, IL 60647; (773) 661-2485
Playful and Sweet: The Honky Old Fashioned at Honky Tonk BBQ
Served in a Ball jar with a dash of spiced cherry juice and a cute striped straw for sipping, this one is definitely the casual country cousin of your traditional Old Fashioned. Head to Pilsen for one of these – plus a side of great music, awesome food and bartenders who make you feel right at home!
Honky Tonk BBQ; 1800 S. Racine Ave. Chicago, IL 60608; (312) 226-7427
Belgian and Punchy: The Belgian Old Fashioned at Duseks and American Orange Punch at Punch House
Right next door and spiced with Belgian candi syrup, this classy near- south side joint in Pilsen serves up a 'Belgian Fashioned' with Redemption rye – I just love the subtle difference rye adds to my favourite cocktail. Dim lights and Chicago's stylish set make the ambience quite classy, too! --- For the punched up version, head downstairs for a whole bowl of bourbon-orange goodness – plus a few extra goodies like baking spices, curacao and porter. But bring friends! You'll need a few to help you finish this deep bowl of American Orange Punch, complete with vintage punch cups!
Dusek's and Punch House; 1227 W. 18TH Street; Chicago, IL 60608; (312) 526-3851
The New(ish) Kid on the Block: The Old Fashionish at Charlatan
This brand new West Town restaurant and bar calls it the 'Old Fashionish' for its fresh take on the classic cocktail. The addition of straw wine makes the drink light yet potent, which is exactly how I'd describe the simple Italian fare you'll want to eat for days once you're here! Charlatan Chicago; 1329 West Chicago Avenue; Chicago, IL 60642; (312) 818-2073
Exactly What I Wanted: The Old Fashioned at The Brixton
Sometimes, you just want a no-nonsense cocktail with the flavour profile you've come to love and expect. Enter the Old Fashioned at The Brixton, one of my favourite Andersonville destinations. Bourbon, bitters, and a cherry – that's it, and it's lovely!
The Brixton; 5420 North Clark Street; Chicago, IL 60640; (773) 961-7358
What's up next on my list? It's time to expand my horizons to a couple other neighborhoods! In the New Year I'll be heading to explore The Franklin Room in River North and The Barrelhouse Flat in Lincoln Park. I've heard great things about both from my blog readers, and I can't wait to give these places – and these cocktails – a try. Hope to see you there!Paragraph
The Franklin Room: 675 N Franklin St; Chicago, IL 60654; (312) 445-4686
The Barrelhouse Flat: 2624 N. Lincoln Ave; Chicago, Il 60614; (773) 857-0421
BY: Elise Giannasi
Elise Giannasi is the Chicago-based style maven behind Belle Meets World, a fashion and lifestyle blog for real women with real bodies and real budgets. She is also the Beauty Contributor for one of the Windy City's beloved style and shopping blogs, ChiTown Fashionista. Living in Chicago's Logan Square and working in The Loop leaves plenty of ground for this social butterfly to cover as a restaurant blogger, too! Elise is looking forward to sharing her wining and dining experiences, so stay tuned for more food and drink adventures to come!