Favorite Ice Cream Shops in Boston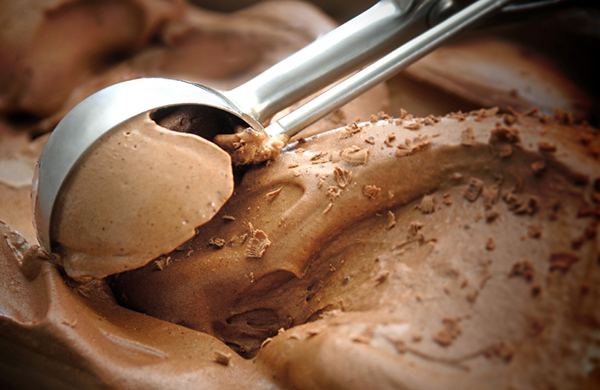 Like any food, the best ice cream is all a matter of personal taste and preference. Luckily, Boston offers plenty of options to explore, which means lots of tasty trials to learn what flavors suit you best.
With a dozen stores in and around Boston, J.P. Licks might just be the ice cream shop that Bostonians think of first when they're craving a scoop of the sweet stuff. The 30-year-plus company, which began in the Jamaica Plain neighborhood of Boston, has a fiercely loyal clientele, who swear by their fresh ingredients and proprietary formula. During the summer, patrons can grab a scoop of delicious fresh peach ice cream, but they won't find the seasonal flavor on the menu in, say, December.
That's okay, though, because tempting options like pumpkin custard or cranberry orange sorbet take its place when the weather changes. J.P. Licks also offers frozen yogurt at their locations, makes an assortment of ice cream cakes and pies, and even roasts their own coffee beans.
Emack & Bolio's is another local creation, which began as a small operation in 1975 and has since turned into a sizeable franchise, with a dozen shops in Massachusetts, including four in Boston proper. The original owners claim to have invented the flavored cone in 1980 -- cones covered with cookie pieces or sugary cereals, or dipped in chocolate and rolled in any number of candies, nuts, or other sweets. Creating your own unique ice cream and cone combination is half the fun of getting ice cream at your local Emack & Bolio's.
Another Boston ice cream institution is Ron's Gourmet Ice Cream and 20th Century Bowling. This Hyde Park neighborhood spot has been churning out homemade ice cream since 1974, serving it up as people line up to bowl a few rounds of candlepin. As you can imagine, the joint ice cream parlor and bowling alley is popular with families and large birthday parties. In addition to ice cream, homemade ice cream cakes are also available, which makes any celebration at Ron's that much easier to plan.
Of course, there's any number of large chain ice cream and yogurt shops to be found in Boston. But this city takes pride in their history, even when it comes to decades old ice cream parlors, and it's always a treat to eat the same flavors, at the same shop, as your family did a generation ago.
BY: Gayot
Gayot
GAYOT.com serves as a leading worldwide authority on the good life. Millions of readers turn to Gayot's savvy, professional reviews on dining, travel and lifestyle. From "Best of" lists and travel guides, to a searchable restaurant and hotel database, Gayot provides dependable coverage while keeping up with the latest trends and news.