Find Out What These Comedians Have Been Keeping from Their Mothers
BY: EMILY WACHOWIAK | 3.31.2014 |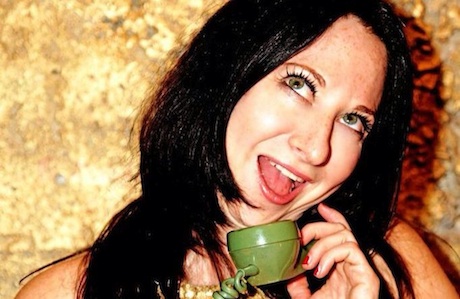 Since childhood, Nikki Levy has been told that she's "too loud" and "too inappropriate." Well, with a New York Jewish mother who did ballet in the Marshall's checkout line and walked around the house naked with the blinds open, it was hard to imagine Nikki would turn out any other way. A longtime Hollywood producer, Nikki created Don't Tell My Mother! in 2012 as a place where it's "appropriate to be inappropriate."
The storytelling showcase features a rotating lineup of comedians and other performers who share, in excruciating detail, the mortifying anecdotes they'd never want their mothers to know. Past stories have explored the perils of hiding 72 slices of american cheese in a bathtub, accidentally sharing a magic-mushroom omelet with a Bible-thumping cousin, and burying a stack of dirty magazines in the backyard.
On Monday, April 7, Nikki brings the LA show to Chicago's Laugh Factory for an evening of cringe for a cause; the evening's proceeds benefit IMPACT, a research-based organization dedicated to improving the health and well-being of the LGBT community. "We have a loyal gay following for the show," Nikki says, "and I think it's because, as a minority community, we like to hear other people's struggles so we feel better about our own."
In addition to stories from LA actress Jen Kober and Nikki herself, the show will feature a few Chicago locals: comedian Fawzia Mirza and musician JC Brooks. Rock 'n' roll band The Joans, a drag-clad musical tribute to the late Joan Crawford, will soundtrack the evening. Before grabbing your tickets, get a taste of what's in store with our exclusive preview of each performer:
Jen Kober (Comedian)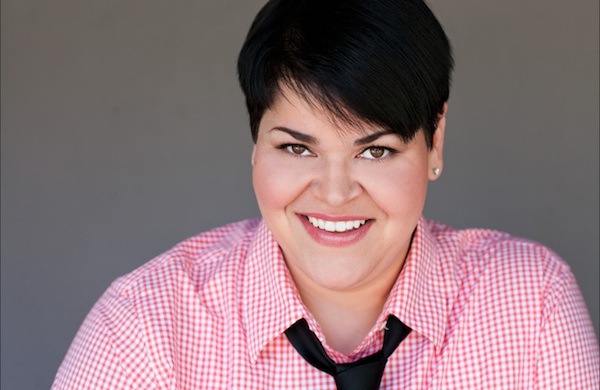 You've seen her in: The Mindy Project, Anger Management, American Pie Reunion
Her DTMM! story in three words: Girl Scout cookies.
One story she'd be proud to tell her mother: I once held a girl's hair while she puked so she wouldn't mess up her prom dress. She's now mayor of my hometown.
Worst Mother's Day present: When I was 10, I got my mom a baby duck for Mother's Day. She was like, "What the hell am I gonna do with a duck, Jennifer? This is un-f*cking-believable!" I cried. The duck went to live on our neighbor's son's farm, and I didn't get her another Mother's Day present till I was 30.
Comedian she wishes was her aunt or uncle: I would want Sandra Bernhard to be my uncle. 'Cause she could.
Fawzia Mirza (Comedian)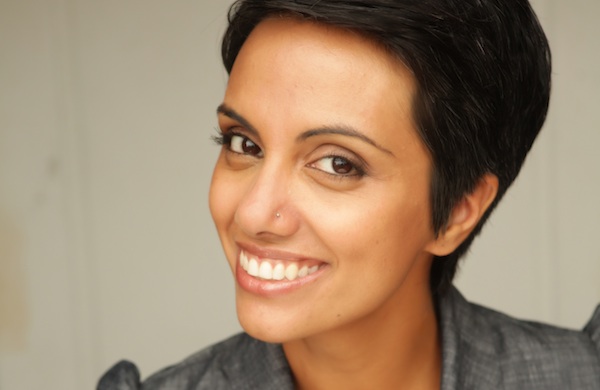 You've seen her in: The Happiest Song Plays Last at the Goodman Theatre, Kam Kardashian web series, Chicago magazine's list of 50 Most Beautiful Chicagoans
Her DTMM! story in three words: Bacon. Lesbian. Tort.
Worst Mother's Day present: I once gave my mother homemade stuffed peppers for Mother's Day. I was trying to make it up to her since the week earlier I had gotten caught lying about where I was all weekend.
First call to storytelling: I've loved making people laugh since I was a kid…I thought I might be an actor one day, but I never thought it would actually happen. I got derailed for a few years when I went to law school and practiced law. Now I am happily a full-time performer on a lawyer's debt.
Comedian she wishes was her aunt or uncle: Aziz Ansari. I mean, we're both South Asian; I'm sure we're already related.
Why IMPACT is important to her: Minority and oft-marginalized groups often struggle to receive adequate health-care services and/or there is a lack of understanding around the needs of these groups. The LGBT community is one such group, and IMPACT works at so many different levels to help the LGBT community, through research, through collaborating with communities, [and] through education. As a member of this community, I recognize the power of groups like IMPACT to truly impact our development and our future.
JC Brooks (Musician)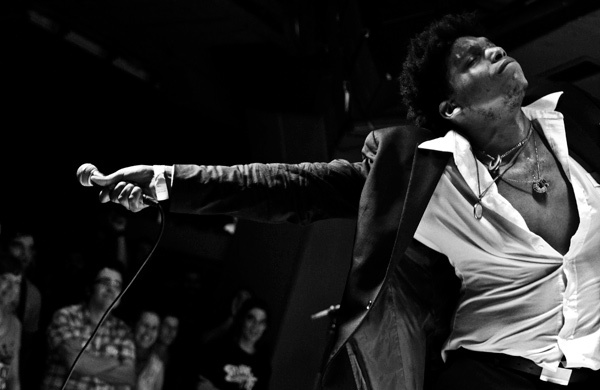 You've seen him in: Chicago-based soul band JC Brooks & The Uptown Sound
His DTMM! story in three words: Childhood questions resolved.
One story he'd be proud to tell his mother: The story of my (eventual) success.
Worst Mother's Day present: A single flower.
Comedian he wishes was his aunt or uncle: Oscar Wilde. Why? Victorian miscegeny scandal.
Why IMPACT is important to him: Any organization that is taking time to study the LGBTQ community with the goal of improving overall community health is just fine by me.
Nikki Levy (Film Producer, Creator of Don't Tell My Mother!)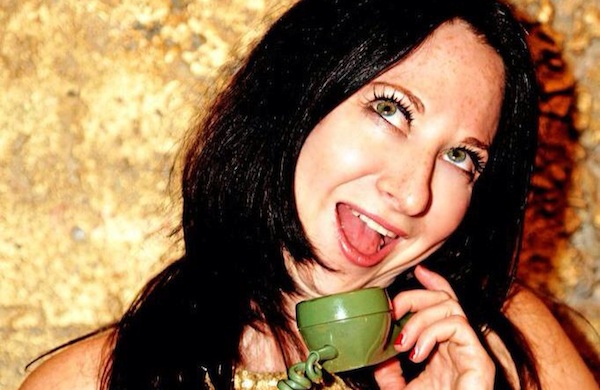 You've seen her in: The credits to such films as Frost/Nixon and Because I Said So
Her DTMM! story in three words: Not gay enough.
One story she'd be proud to tell her mother: I played doctor with cousin Matthew behind Aunt Evie's house during Passover. See, I tried to be straight! [Also,] she taught me how to throw a great party, which is exactly what every Don't Tell My Mother! show is.
Worst Mother's Day Present: I was 9. I made my mother a ballet slipper necklace out of fabrics bought at the flea market because she liked to dance. She proudly wore it, but everyone thought it was a maxi pad on a string.
Comedian she wishes was her aunt or uncle: I love Joan Rivers. Seriously. She is Jewish and ballsy. And old. I love old people.
Why IMPACT is important to her: As a confused, little gay kid growing up in Queens, I never fit in with my people. By the time I came out in college, it was still the '90s, and there were very few lesbians who looked like me. Feminine and yet gay! IMPACT is doing great work to educate and reach out to our community. I am proud that my alma mater [Northwestern University] is leading the way!
The show will take place on Monday, April 7, at 8 p.m. at the Laugh Factory (3175 Broadway). Tickets start at $30.
Photos: Courtesy of the artists and Jamie Massieu
BY: Emily Wachowiak
Guide Staff Writer
Emily Wachowiak is a Chicago-based writer and editor.