GROUPON GUIDE TO SAN FRANCISCO
Find Your Inner Baker: Great Baking Classes in the City
BY: Anita Chu |
Jan 16, 2014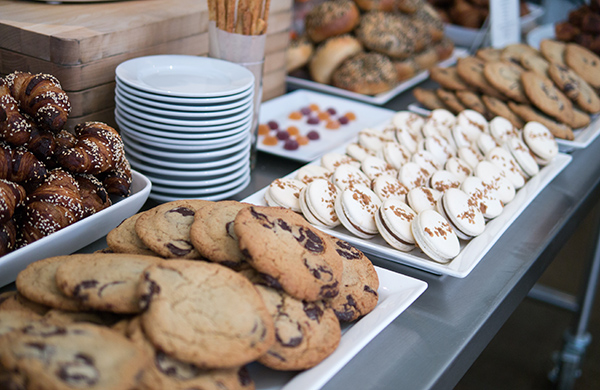 San Francisco has more than its fair share of fantastic bakeries, but it's also a great place to brush up on your pastry skills – and learn from some of the city's most talented pastry chefs. From professional cooking schools to intimate private classes, there's every style – and subject – to suit your interests.
Baking Arts -
542 Brannan St Suite 410 This one-man studio offers cozy, inimitable baking classes from an accomplished pastry chef. Founder Richard Festen is a CCA graduate and cake designer alongside of teaching baking. The one-day, single-subejct classes focus on popular topics such as macarons, puff pastry, and soufflés. Festen is also bringing in guest instructors to teach on such specialized topics as sugar work.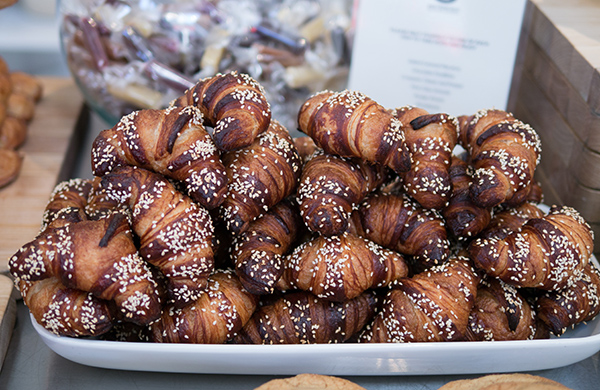 San Francisco Baking Institute
- 480 Grandview Drive , South San Francisco SFBI is slightly off the beaten path (it's located south of San Francisco) and the offerings are geared more towards the serious enthusiast or professional, but the quality of instruction at this excellent school is second to none. SFBI offers a full time professional pastry program, but they also have intensive one-week workshops on a full range of topics from viennoiserie to confections. Their biggest strength is their bread classes: don't miss a chance to use their beautiful, enormous wood-fired oven.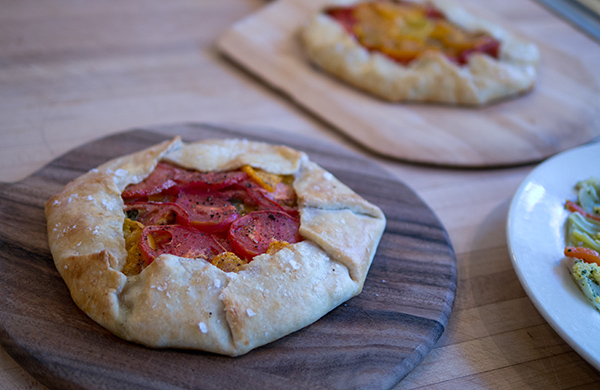 Tante Marie's Cooking School
- 271 Francisco Street Tante Marie, French for "Aunt Mary", is how Mary Risley, founder of the cooking school set in a charming old Victorian, likes to be known. Tante Marie's part-time professional pastry program is a popular option for those aspiring pastry chefs who can't do full time.  There are also a variety of demo classes, one-day classes, and weekend workshops covering everything from cake decorating to chocolate.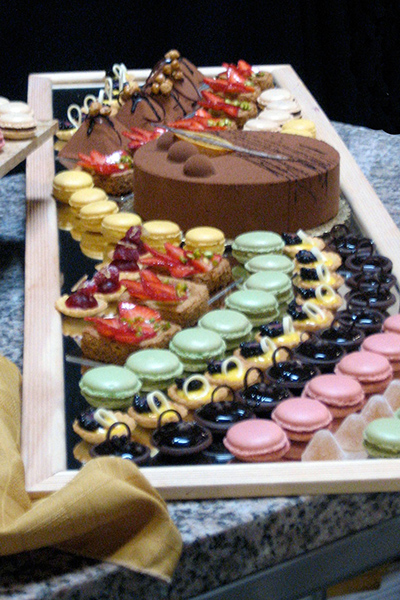 Bonbini
- 713 York Street Pastry chef Namthip Paine is already well-known online for her baking blog (also called Bonbini). Much to her readers' delight, she started teaching private classes in her San Francisco home. Her classes focus on pastry classics such as opera cake and kouign amann, as well as the ever-popular macarons.
San Francisco Cooking School
- 690 Van Ness Avenue One of the newest cooking schools in the city, San Francisco Cooking School is a gorgeous, modern space offering both professional programs and casual classes. The biggest draw is their partnering with many of the city's most popular restaurants and bakeries, meaning you get the opportunity to learn straight from some of the hottest chefs in town. Get grounded in baking fundamentals with the Director of Pastry Arts, Chef Nicole Plue, or learn how to make Bi-Rite's ice cream or Kara's Cupcakes.