First Date Ideas for Those Who Met Online
BY: Jamie Ratliff |
Apr 14, 2014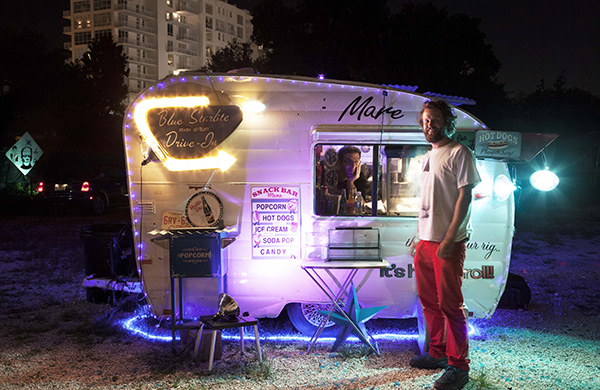 Let's face it. First dates are awkward in general. However, they tend to be SUPER AWKWARD when you um, well you know, "met" online. So unless you've been blowing up each other's Facetime/Skype/(insert other video chat app here) and feel comfortable with said person, I suggest you do something other than rely on conversation and alcohol for your first real encounter, and with some many great things to do in Austin, it will be easy to find that perfect first date activity. Check out my suggestions below:
Express Your Creativity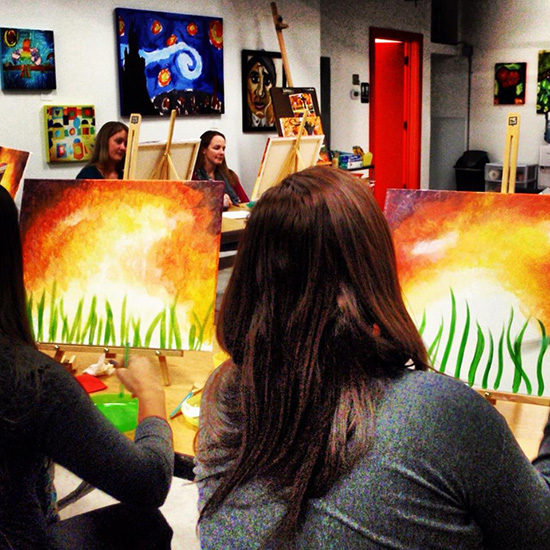 Art & Soul, Austin's newest art studio, has taken the ATX by storm with it's twist to the traditional art class. Not only are they open 7 days a week, but they are also open to 10pm every evening, making catching a "Creativity & Wine" class very do-able after work or on the weekend. During the class, you and your date will create a beautiful acrylic painting, step by step, while also learning the history of the artist and masterpiece you are recreating. The class is BYOW (Bring Your Own Wine) and caters to all levels of artists so no experience is necessary.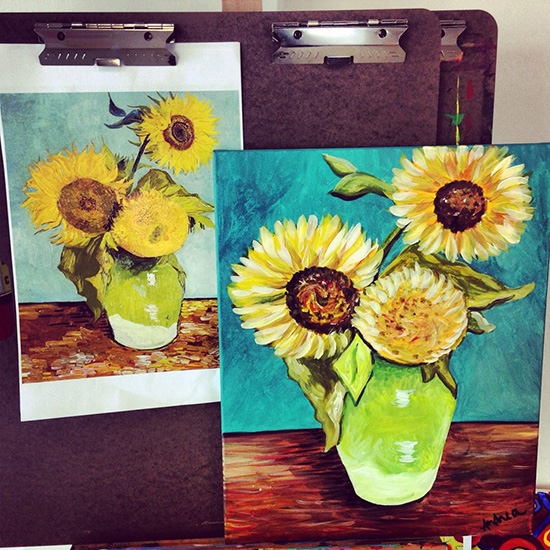 Fitness Fanatics
They say the couple who sweats together, stays together right? If both of you have fitness as a common denominator, why not have fall back on that for a first date? It'll be an awesome way to bond and test your actual, real life chemistry, because nothing brings out a person's character more than when they're faced with physical challenges. If running around Town Lake or hiking Mt. Bonnell seems a little too easy, I suggest taking an indoor cycling class at RIDE Austin or trying out rock climbing at one of Austin Rock Gym's various locations. Both places have lots of different options regarding time and level of experience, so you can have the freedom to choose how easy or how challenging you'd like the experience to be. Word to the wise however, maybe inform your partner beforehand of what the date involves instead of doing the whole, "meet me here, text me when you get here" thing. I'd hate for your date to show up in their best heels/best outfit, hair done, etc. only to find out you're going cycling or rock climbing. Oops.
Movie Buffs
If you've done a sufficient background check (Facebook stalked, Google'd Searched, etc.) and feel like said date is not the next Norman Bates, I'd suggest trying out Austin's mini-urban drive-in movie venue, The Blue Starlite. As where other modern drive-ins are sprawling, rural affairs, the Blue Starlite happens right in the heart of the city thus making it more exclusive, more personal, and way more convenient. Their movie selections are always crowd pleasers and if you do decide to sit in the pedestrian section, picnics and outside alcohol are welcome. Doesn't that sound enticing? An evening under the stars, watching an awesome movie, without the glow of a smartphone in sight. Seems too good be true, eh? Well, remember, you still have to acknowledge your date.
Music Lovers
Did you and your future OkCupid success story bond over the music you listed in your profile? Or maybe you spent countless hours texting about your record collections and how they compare? Whatever the reason is that made you agree to the date in the first place, you should definitely do something that will spark both parties interests and leave you with a better impression of the person. After all, someone can only be SO charming via text right? If music is your thing, go to Austin's best kept secret, Motown Mondays at One-2-One Bar on South Lamar. Not only will you be able to enjoy live Motown, funk, and soul cover bands all night long but you can show off some of those dance moves that only make their appearance at weddings or family functions. If dancing isn't your thing, the music itself is enough to go. The bands are amazing and will get your foot tapping to your favorite Motown jam no matter how awkward your date gets. Promise! Just be sure to get there early as it gets VERY packed and parking is limited.
BY: Jamie Ratliff
Jamie Ratliff is a tech professional by day and Editor of lifestyle blog, The Thread Austin, by night. When she's not covering local events or reviewing new restaurants, you can find her attending a live music show downtown or networking with the locals to get the latest scoop on what's going on in Austin. Bringing relevant, witty content to the masses is more important than sleep, right?