Five Beach Volleyball Tips from Olympic Gold Medalist Sean Rooney
BY: EMILY WACHOWIAK | 6.9.2014 |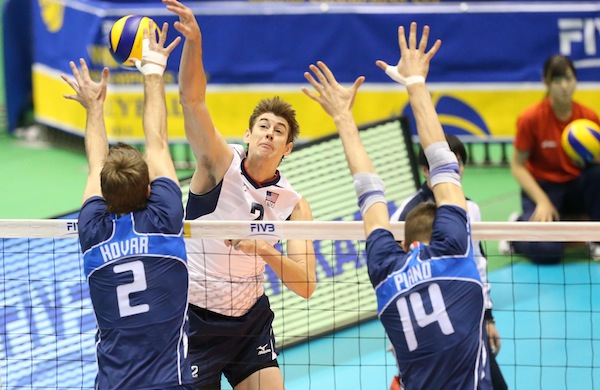 An Olympic medal gets you in a lot of doors, as Sean Rooney learned in 2008. After his indoor volleyball team took first place in the Beijing Games, Sean got to meet basketball superstar (and fellow Olympic athlete) Dwyane Wade and shake hands with former Chicago Mayor Richard M. Daley, who gently teased him for being a Cubs fan. But instead of gluing the medal to every shirt he owned, Sean handed it off to his dad as thanks for all his support. "He was pretty proud of it," Sean remembers. "He might have worn it as a necktie at work for a while."
Sean made a name for himself as an outside hitter for the US men's indoor volleyball team, but he also dabbled in beach volleyball as part of the AVP league after college. "Some of the fondest memories I have from playing beach volleyball were the three [AVP] tournaments that I [played] on Oak Street and North Avenue beaches," the Chicagoland native recalls. Ahead of his team's return to Chicago for World League matches on June 13–14 and 20–21, we asked Sean to share some pro tips for beach-goers hoping to hit the sand courts this season.
1. Use a secret language
"In beach volleyball, there's typically only two people [per side] with a lot of court to cover," Sean explains. This makes communication between teammates crucial. In addition to verbal cues—such as shouting "Got it!" or "Seagull incoming!"—Sean recommends devising hand signals "to set up your offense or to communicate when you're further apart." Such nonverbal cues are important, he says, to prevent the other team from anticipating your plays.
2. Work with the wind
Playing outdoors also means adapting to the weather. Sean recalls the challenges of playing on North Avenue Beach in particular: "The wind comes across there at a pretty awkward angle, so you definitely see a different version of volleyball while you're there." He suggests the old trick of using a handful of sand to sense the direction of the wind before each serve and adjusting the strength of your hit accordingly.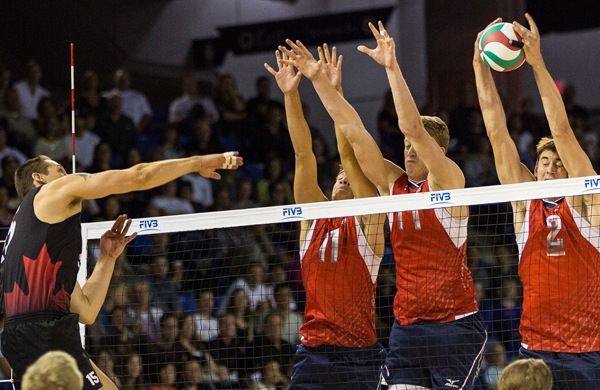 3. Pick the right shades
The sun can also work against you during outdoor play, which is why a hat and sunglasses are a must. But be careful which pair of shades you pick. "I have a little scar between my eyes from wearing the wrong type of sunglasses when I was young and dumb," Sean warns. "The designer ones are more inclined to leave a mark if you take one in the dome. Sports sunglasses are usually the way to go."
4. Use your toes as shovels
The reason beach volleyball players go barefoot has nothing to do with eliminating sandal tan lines and everything to do with mobility. Shoes and socks are bound to get filled with sand and weigh you down. "Basically, you're using every one of your toes as a mini shovel," Sean explains. "If you dig down and take small steps, that's how you move laterally and stay quick on the beach."
5. But don't burn your feet
There's nothing worse than playing barefoot on hard-packed sand that's been baking in the sun all day. During pro tournaments, organizers use hoses to keep the sand watered down, but on public beaches, you'll have to improvise your own water source. If you've already emptied out the ice from your cooler, there's still a trick you can use. "If you're not in the middle of a play, you can shimmy down and bury your feet below the surface," Sean says, "There's a little shade there, and that definitely can help." If all else fails? "Keep moving."
The US men's indoor volleyball team will play World League matches against Serbia in Chicago June 13–14 and against Bulgaria in Hoffman Estates June 20–21. Click here for more information or to purchase tickets. If volleyball isn't your game of choice, check Groupon for tickets to other sporting events in Chicago.
Photos courtesy of USA Volleyball.
BY: Emily Wachowiak
Guide Staff Writer
Emily Wachowiak is a Chicago-based writer and editor.