Five Europhile Foodie Gifts from Gene's Sausage Shop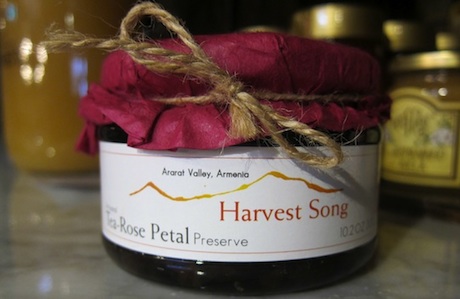 Their pantry is stocked with saffron; their whetstone is well used; and they've had a himalayan salt block for years. What can you get for the foodie who has everything? I was pretty sure
Gene's Sausage Shop
(4750 N. Lincoln Ave.) had the answer.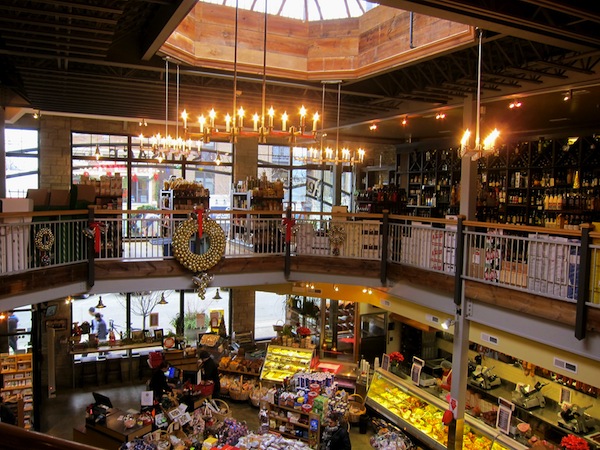 More than just a sausage shop, Gene's is a veritable wonderland of carefully handpicked European goodies. From classic Central European fruit brandies to rare German chocolates, Gene's prides itself on carrying items you won't find anywhere else. Below are five of their hard-to-find products that are great for gift-giving to foodie friends and family: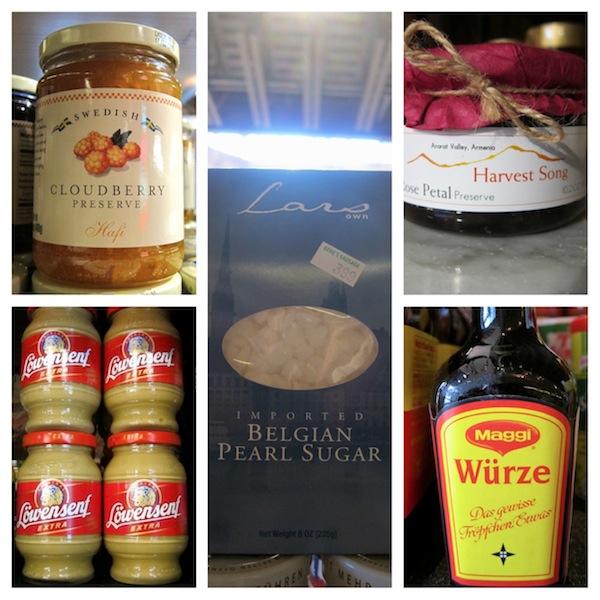 SPICES AND SEASONINGS
Löwensenf mustard
($4.29 per 9.3-ounce jar) Since 1903, Löwensenf has been producing mustards for those craving that traditional German-beer-hall flavor, whether you're using it as dipping sauce for pretzels or spreading it over rye bread for a turkey sandwich. Gene's carries it in medium, extra hot, and Bavarian style.
Maggi Würze
($3.99) Gene's is used to answering phone calls from frantic German expats who want to know one thing, and one thing only: "Do you have Würze?" The answer, thankfully, is yes. With its umami-rich flavor and vegetable-protein base, the dark-colored seasoning sauce is sort of like soy sauce without the soy. Inhabitants of German-speaking countries such as Austria and Switzerland (where Würze originated) are sure to have a bottle or two on the shelves, but it's not a stranger to Asia, either, popping up on tables throughout Indonesia and Malaysia. Add a dash or two to tofu and noodle dishes or go wild experimenting.
PRESERVES
Harvest Song Tea-Rose-Petal Preserves
($6.49 per 10.2-ounce jar) When the holiday cheese plates come out, fig and apricot spreads abound, but why not add an edible bouquet to the mix? Harvest Song's tea-rose-petal preserves contain the delicate aroma of fresh-cut roses with a subtly sweet taste perfect for accompanying soft cheeses such as brie and goat cheese. Pair it with riesling for an unexpected taste guests won't soon forget.
Hafi Swedish Cloudberry Preserves
($10.69 per 14.1-ounce jar) A Swedish delicacy, the crunchy seeds of cloudberries add an herbal tartness and extra texture to stacks of pancakes and bowls of ice cream. The berries can even be served on their own topped with whipped cream as a unique dessert. What's keeping these Scandinavian gems from being every bit as ubiquitous as blueberries or blackberries? Cloudberries can't be cultivated, so the berries in every jar of Hafi's preserves are handpicked from the wild.
SWEET TOOTH
Lars' Own Imported Belgian Pearl Sugar
($3.99 per 8-ounce pouch) If you think IHOP's belgian waffles have anything on the real deal, you're pleasantly mistaken. Belgium's waffles are traditionally served as easy, on-the-go street food with a caramelized, crispy exterior that makes syrup unnecessary. Pearl sugar is what makes the difference. Almost pebble sized, this special ingredient mixes into waffle dough and creates pockets of sweetness in every bite. Oh, and if you're not sure where to start, Lars' Own makes things easy by including a traditional waffle recipe on the back of every pouch.
Photo credit: Sarah Gorr, Groupon