Five Finds: Aaron's Apothecary, the New Old-Fashioned Pharmacy
BY: Amelia Buzzell |
Apr 22, 2013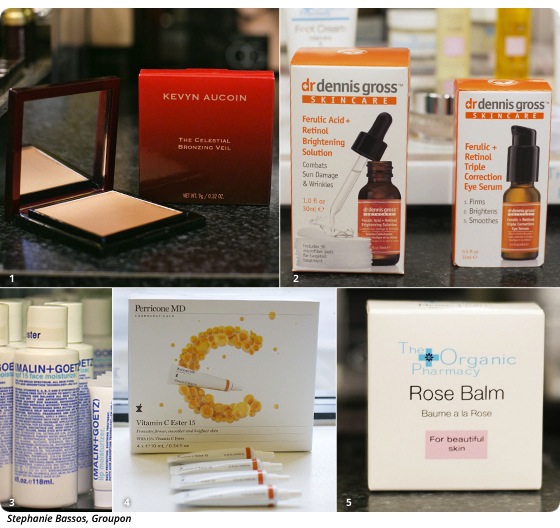 Peppy, 1930s French music fills the air at
Aaron's Apothecary
, giving customers the impression they may have stepped back in time. And they have, in a way. Owner Aaron Pietrykowski has labored hard to resurrect the full-service, European apothecary of yore, traveling frequently to bring back the latest health and beauty trends from the Continent. "You can't
not
go to a pharmacy if you're in Europe," he says, reminiscing about the grandeur he strives so hard to create at his shop, which was founded during 2011's Snowmageddon. Behind an old-fashioned wooden counter, shelves are stocked with traditional prescription medicines alongside a collection of homeopathic remedies. "I'm turning into a believer," explains Pietrykowski, a former pharmacist at Parkway Drugs. "I had the flu this year, and so I used a [homeopathic] remedy, and it worked." Other health and beauty items sprawl toward the shop's front picture window, among them Mason Pearson hairbrushes, Marvis toothpaste, old-fashioned shaving kits with impossibly soft bristle brushes, and shower caps handmade in Melbourne, Australia. Pietrykowski is especially excited about The Organic Pharmacy skincare line, noting that his shop was the third store in the United Stocks to stock the completely organic and natural brand—beating Barneys New York by a year. A perfume bar for boutique scents is currently in the works, and it will be flush with a wall of makeup from Kevyn Aucoin and Butter London and a collection of Jonathan Adler housewares. With an inventory this luxe and diverse, even Pietrykowski has a hard time narrowing down his favorite things in the store. Luckily, Lisa Perry, the head of the shop's cosmetology department, showed off her five favorite skin and beauty products of the moment.
1. Kevyn Aucoin, The Celestial Bronzing Veil ($45)
Within this deep-red compact, a rainbow of crystal, silver, gold, and bronze pigments fade from light to dark, allowing users to pick their ideal shade every day. "You definitely don't know you have a bronzer on," Perry says. "You get that sun-kissed look, but it's more of a glow than anything."
2. Dr. Dennis Gross, Ferulic-Acid and Retinol Brightening Solution ($85) and Eye Serum ($65)
These two antioxidant- and vitamin D–rich serums for the face and eyes help brighten the skin and add an instant glow, Perry says. The formula helps attack hyperpigmentation spots and combats wrinkles with a plant-derived retinol rather than a chemically-derived formula, which Perry says can sometimes cause adverse reactions in sensitive skin. The eye treatment specifically combats puffiness and can also be used to treat dark circles.
3. Malin & Goetz, SPF 15 Face Moisturizer ($48)
This unisex moisturizer is available in two formulas: one with sunscreen and one without. Perry recommends the former, as its UVA and UVB protection can help guard against new burns and battle signs of aging.  "Because this is a unisex line, that's very important," she notes, considering the number of women's makeup products that have built-in SPF. "This way [men] are protected even if they're out on an active day. They're getting more sunscreen protection than [they would with] a moisturizer."
4. Perricone MD, Vitamin-C Ester 15 ($120)
Perry loves the way this skin treatment—which uses vitamin C to boost collagen production, improve skin texture, and brighten complexions—is individually packaged in two-week supplies. The packaging keeps the vitamin C from oxidizing when exposed to air, which can leave traces of orange pigment on the skin.
5. The Organic Pharmacy, Rose Balm ($50)
While this balm is primarily used on lips, Perry notes that it has 101 uses, including soothing dermatitis, grooming brows, softening cuticles, and calming frizz.