Five Finds: American-Made Menswear at the Northern Grade Pop-Up Market
BY: Scott Hirsch |
Oct 21, 2013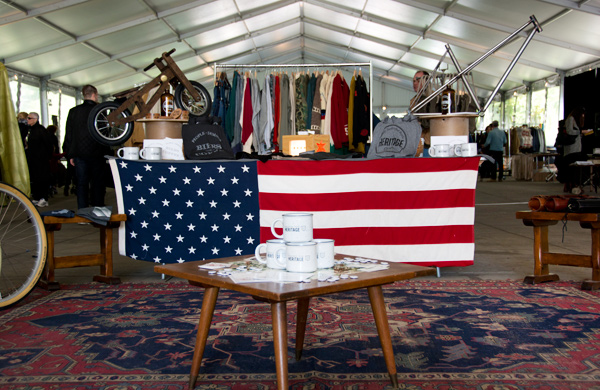 Drift Eyewear
didn't need customs clearance or overseas cargo ships to create its latest line of designer eyeglasses. The local river diver the company found on Craigslist would do the trick, thank you very much. Drift sent its diver to the Mississippi River with a single mission: swim to the bottom and salvage the large trunks of cypress wood that had sunk en route to the sawmills 100 years ago. After the wood was rescued from the river, Drift transported it from the Delta to its studio in Chicago's West Loop. The cypress trunks followed the same northern route as America's early blues musicians—musicians who also used to perform at the very logging camps where the cypress trunks originated. These parallels did not go unnoticed: "The wood and music both traveled the river," owner Chris Mantz told me. Drift celebrated this symmetry by using the reclaimed cypress in a new line of eyeglasses, which it named the Delta Blues Collection. This tale of American manufacturing—a cocktail of US history, culture, and industry—was just one of many I heard at the Chicago outpost of the
Northern Grade
pop-up market, a traveling fashion bazaar featuring US-made men's goods. I spoke with a number of designers at Northern Grade about their goods and why they chose to make them in America. Their reasoning ranged from craftsmanship and creative control to matters of the economy and personal ethics. While Drift champions America's raw materials and the stories they tell, Mark Paigen, the owner of
Osmium
, cited living wages for employees and job creation as arguments for keeping things stateside. Dawn Yanagihara, the creative director of
Kiriko
, spoke of the "attention to detail and quality that you don't get with overseas productions." And Ryan L. Hansen of
Duluth Pack
, a company that's been handcrafting luggage in the US since 1882, has witnessed firsthand the fruits of overseeing your own production: "We get bags that come back from the 1920s and '30s for repair," he said.
Sculptor Shirt ($128) and Conductor's Vest ($128) by Osmium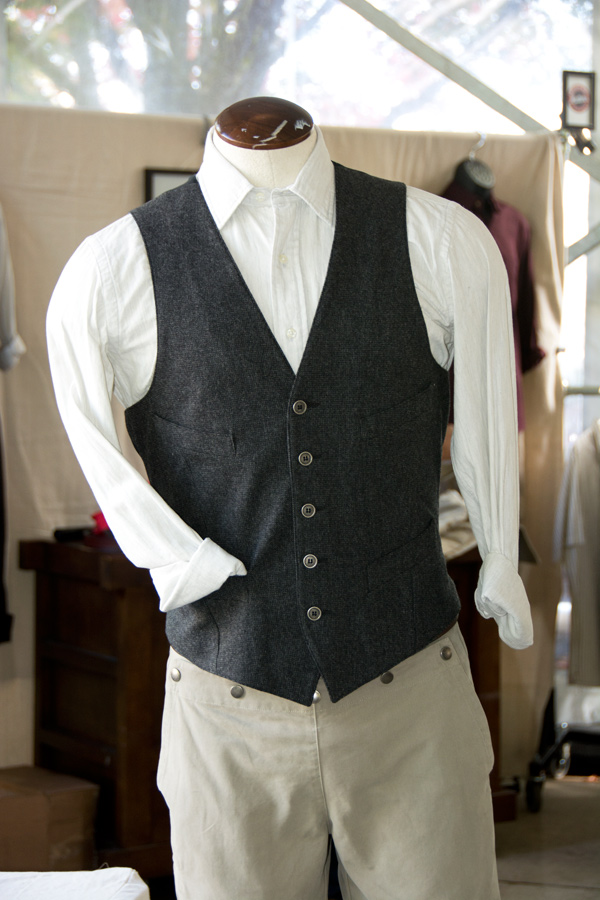 Owner Mark Paigen referred to the Sculptor shirt as Osmium's "answer to the standard white dress shirt." The variegated texture of the shirt, which is made from fine Japanese textiles, lends it detail and dimension that elevates it above your traditional oxford. The conductor's vest, meanwhile, is made from a limited-edition deadstock material.  "When it's gone, it's gone," Paigen said of the piece, which features a front made from fine Italian wool, a back from 100% cotton twill, and an inside lined with Japanese shirting fabric. Although it's cut from a traditional men's suit vest pattern, flourishes such as the antique metal buttons and functional welded pockets lend it a casual air.
Scoutmaster Laptop Bag in Wax Canvas ($220) by Duluth Pack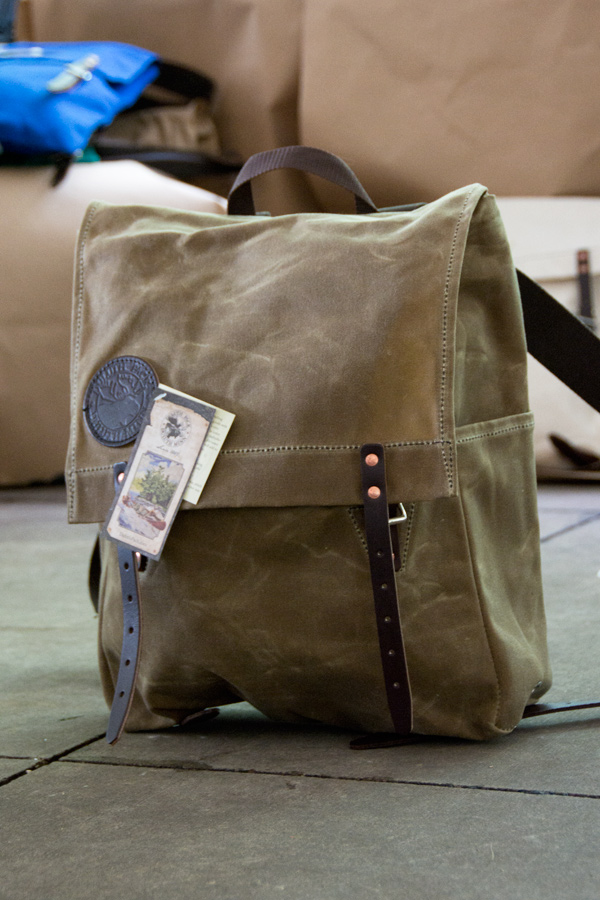 Ryan L. Hansen of Duluth Pack, a 131-year-old Minnesota-based luggage company, refers to the Laptop Scoutmaster Bag as a "trail-to-road" pack: "You can go camping or hiking, get home, throw your computer in it, go to class, go to school, go to work." He also said it's a viable bicycling bag because it "rides pretty high and close to the body, so it doesn't get in the way." The paraffin wax–coated canvas also makes it water resistant. And like all of Duluth Pack's goods, instead of being made from piecework, the Scoutmaster was handcrafted from beginning to end by a single sewer—Julie, in the case of the bag shown above, who hand-signed her name and the date on the inside tag.
Neckties ($89) by Kiriko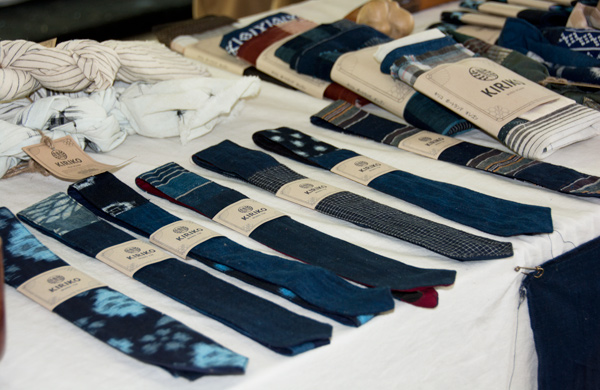 Kiriko's crafters submerse Japanese Boro fabrics, which are 50–100 years old, in indigo dye an astonishing 300 times by hand to achieve the desired color of these neckties. Creative director Dawn Yanagihara referred to this as "a craft or art form that's lost its practicality in a modern context." But Kiriko is keeping the practice alive in its Portland, Oregon, studio, where the laborious dyeing process and aged fabrics combine to yield neckties with deep, rich colors and distinct designs.
Eyeglasses ($400–$600) by Drift Eyewear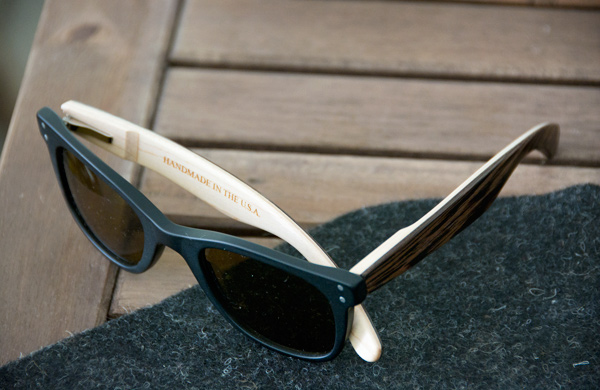 Chris Mantz, the designer and founder of Chicago-based Drift Eyewear, said he likes "letting the materials do the talking." If that's the case, it's probably hard to get them to shut up—the "uncommon and overlooked materials" that Drift champions are rife with history and steeped in Americana. Drift's designers have spent months scouring old naval yards to find reclaimed teak boat decking, which they used in a limited supply run of eyeglasses. They've even fashioned glasses from maple that was once a skateboard.
Black, Yellow, and Magenta Plaid Shirt ($178) by Glass House Shirt Makers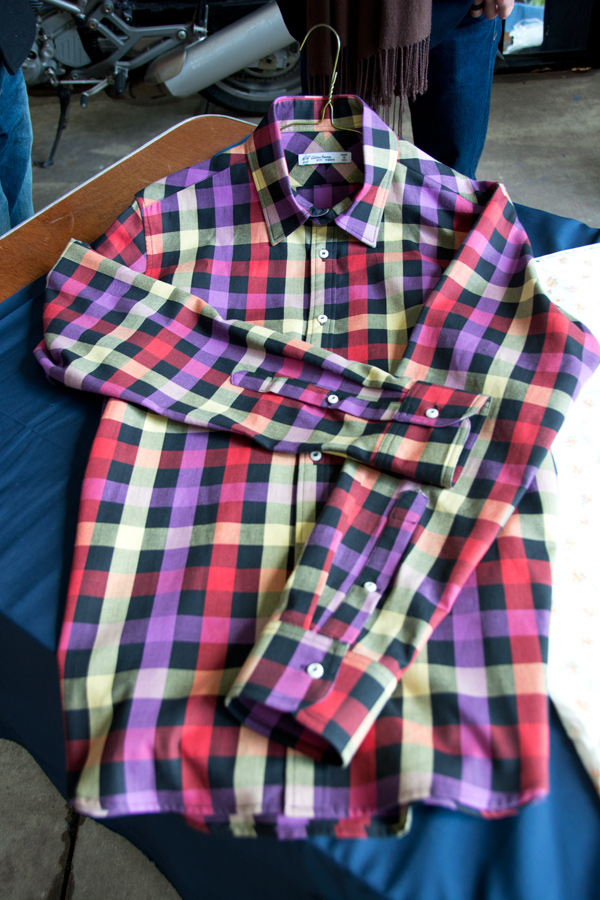 Founder Daniel Bernardo stumbled upon the fabric for this plaid shirt by accident, but he was immediately drawn in by its vibrant color pattern and exceptional softness. "It's a slim fit, more of a European style," he said. Originally from New York, Bernardo now operates out of Chicago and said one of his goals is to bring simple and clean fitted shirts to the Midwest, which he said tends to hew toward a look that's "a little more rugged, with some of that heritage feel to it."
Photo: © Adam B. Hirsch
BY: Scott Hirsch
Scott Hirsch is a published poet, an amateur boxer, and a devout reader and writer of fiction. He dedicates his accomplishments to the memory of his mother and attributes his many failures to colorblindness.