Five Finds: Art Effect's Eclectic Collection in Lincoln Park
BY: Rachel Matuch |
Apr 4, 2013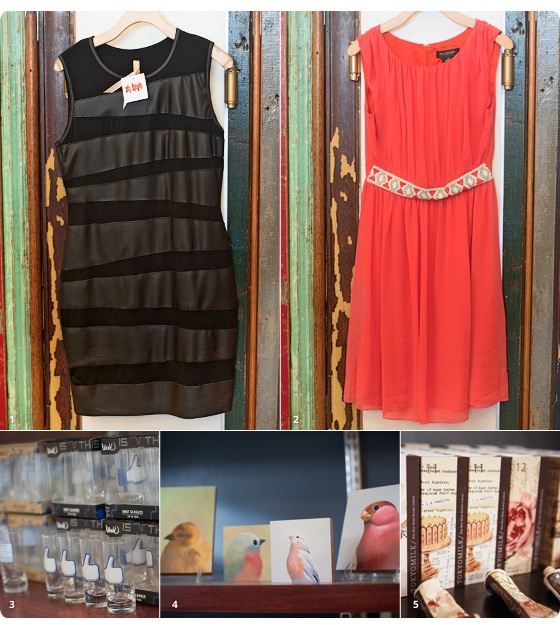 At
Art Effect
, you can get a scarf for $24. Or $200. "We have return customers for the $7 salve. They're just as important to us as the customer who spends $500 on clothing," says owner Esther Fishman, who opened the Lincoln Park shop 29 years ago. Esther's staff welcomes everyone without snobbery. "There is no attitude in here," she says firmly. If people just want to browse the colorful collection of home goods, quirky gifts, and women's clothing, that's fine with her. Art Effect's inventory is certainly worth checking out, with everything from Rich & Skinny jeans to Jane Austen bandages. "We like things that are funny, whimsical, a little crazy," Esther says. Here, she highlights five choice products from the shop's current stock.
1. Bailey 44 Dress: $245
"We try to do trends, but things that can also go forward, that you'll have in your closet for a long time," Esther says.
2. MM Couture Dress: $98
Esther picked this dress out for its eye-catching color and beaded detailing.
3. Set of Four "Like This" Shot Glasses: $24
"We have a big bar section," Esther says, showing off drink shakers with fun phrases and designs right next to shot glasses emblazoned with a thumbs-up à la Facebook's "Like" icon. "People love gifting bar goods—they're fun, inexpensive."
4. The Mincing Mockingbird Prints: $65+
"I do love these bird prints," Esther confesses. "They look like paintings, but they're really good prints."
5. TokyoMilk Hand Cream: $20
Esther says this is "a go-to gift for so many people," not least for its "beautiful packaging."
BY: Rachel Matuch
Guide Staff Writer
When she's not writing, Rachel pillages her local library, plays board games, and cooks (but never, ever bakes).