Five Finds: Designer-Label Consignment at Luxury Garage Sale
BY: Kelly MacDowell |
Aug 26, 2013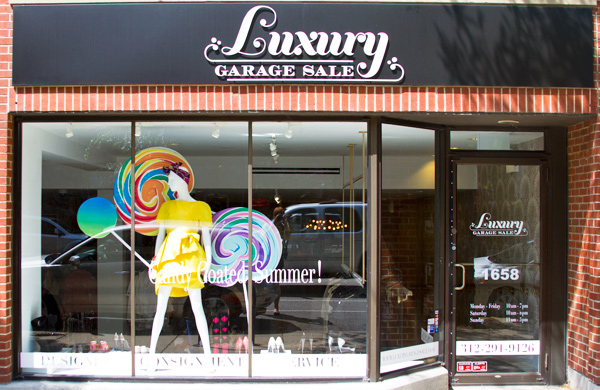 For about three years,
Luxury Garage Sale
was a name that could almost be taken literally. Brielle Buchberg and Lindsay Segal were trekking around Chicago with their collection of secondhand designer clothing, making appearances as pop-up shops at various events and boutiques. But in November 2012, they were finally able to open their own brick-and-mortar location in the Old Town neighborhood. The chic space invites shoppers to rummage through racks laden with couture clothing and a huge table dripping with vintage jewels, each and every item there on consignment. Most of the pieces are acquired from clients around the United States, though a few hail from other countries. With new pieces from brands such as Prada, Jimmy Choo, and Oscar de la Renta arriving all the time, it would be easy to spend hours scouring the goods here. Luckily, Sarah Saddemi, LGS's director of brand communications and business development, took the liberty of pulling five must-have pieces worthy of any label lover's affections.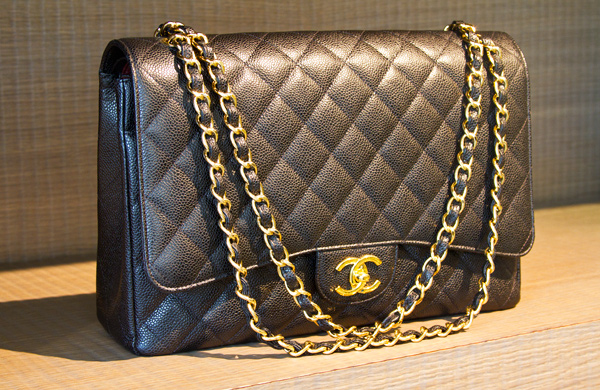 Chanel Black Caviar Maxi Flap Bag ($4,650)
No, you're not dreaming. That is, in fact, one of modern fashion's most iconic handbags. On consignment. Sarah admits it's a rarity. "It's very unusual that we would have one of these consigned. People don't give them up." Even brand new, this classic Chanel bag is extremely difficult to acquire. "They actually don't carry it in the stores. You have to get put on a waitlist," Sarah says. This particular 2012 version (which is in the largest size available) has a double flap, and when the inner flap is lifted, it reveals the Chanel crossed Cs stitched onto burgundy leather lining on its underside. Sarah finds many women prefer the caviar leather to the lambskin this bag also comes in, as it's more durable.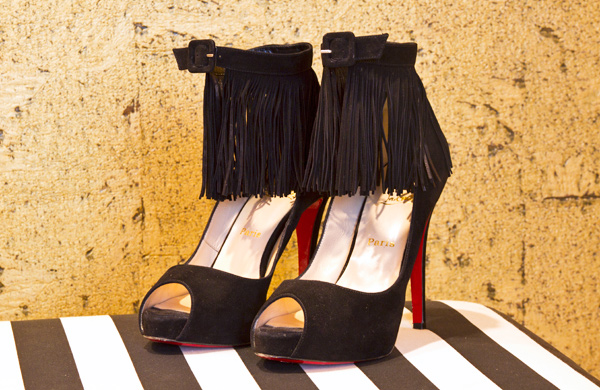 Christian Louboutin Suede Stilettos, European Size 39.5 ($450)
"Usually we only put brand-new shoes in our store, but I think these were only worn once. The wear isn't bad." Sarah turns them over, showing some effacement of the trademark red soles. But otherwise, the shoes, which are from Louboutin's spring 2010 collection, are in near-perfect condition. The fringed ankle straps run through suede-covered buckles, and black stitching around the upper edges frame a peep toe. When I ask Sarah for suggestions on styling these edgy yet elegant stilettos, she lets out an enamored sigh. "These shoes are just amazing. I would wear them with everything."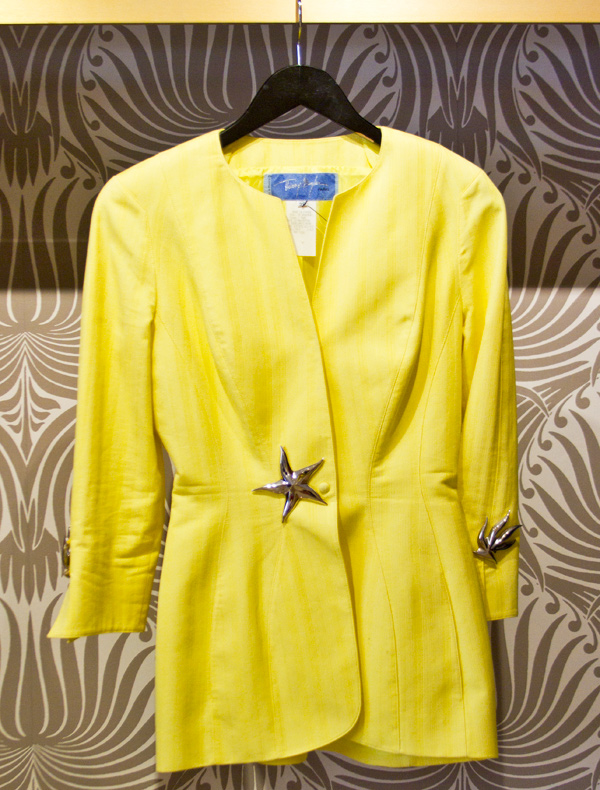 Vintage Thierry Mugler Tailored Cotton Jacket, European Size 36 ($295) 
Although this jacket is technically monochromatic, the texture of the piped fabric gives it an almost multitonal effect. It's estimated to be from the late 1980s, which is evident due to the shoulder pads. But don't worry—they're small enough to give the jacket a strong silhouette without making it feel dated. The fully lined jacket is certainly bold but not over the top. The bright lemon color and ocean-themed pins catch the eye, but the lack of a collar, cuffs, or buttons (there are a pair of hidden snaps instead) means the wearer won't be overwhelmed. It's also constructed from panels that curve in at the waist, giving its wearer an instant hourglass shape. In fact, it's the boldness of the jacket that makes it quite easy to style. "It can pretty much stand on its own, so you don't need to add too much more to your outfit when you're wearing it," Sarah says. She suggests a white tee and cigarette pants.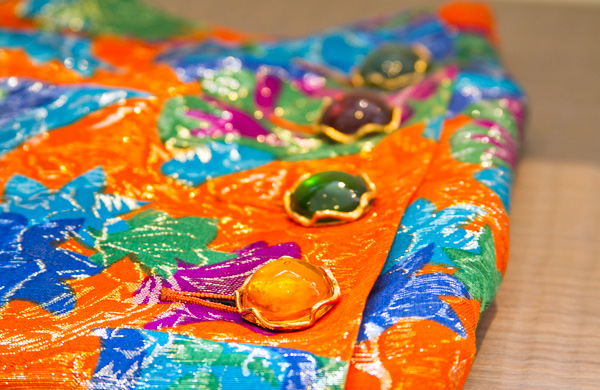 Vintage YSL Orange Maxi Skirt, European Size 40 ($350)
Those who appreciate bold fashion will probably also fall for this colorful Yves Saint Laurent wrap skirt, made from wool and silk with metallic thread running throughout. A quartet of gold-rimmed glass buttons form a line down the left hip, a line that is continued at mid-thigh by a slit that runs all the way to the hem, exposing teal silk lining. The skirt, which is estimated to be from 1989, would also benefit from simplistic styling. Sarah recommends wearing it "with just a cami or a white blouse, tucked in. If you want to dress it up, you could do a heel, or if you were doing a daytime look, you could wear some gold sandals."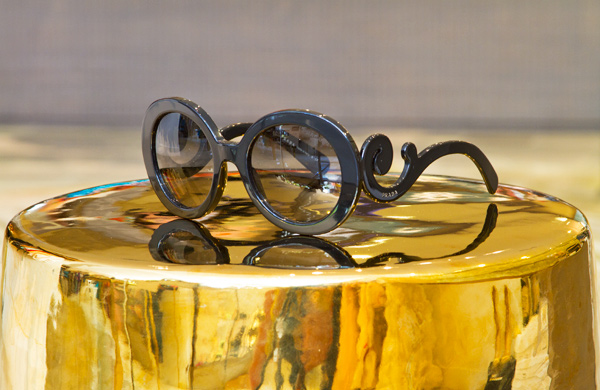 Prada Baroque Sunglasses ($195)
These Prada shades are the newest of the bunch, hailing from the Italian design house's spring 2013 collection. The name speaks to the elaborate scroll design on the frames, while an ombre gradient on the oversized lenses give the glasses a modern touch.
Photo: © Michelle Klosinski, Groupon
BY: Kelly MacDowell
Kelly's first concert was Fleetwood Mac and her first career was in the beauty industry. Now a style and music writer, she loves Project Runway and her dog, Watson.