Five Finds: Timeless Men's Fashion at Haberdash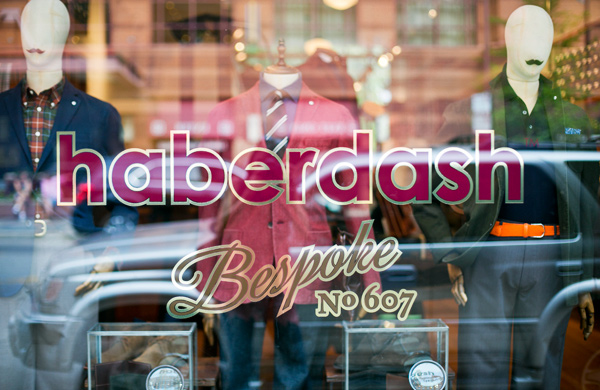 One block north of the Red Line's Grand stop, State Street's traffic flows past the Tree Studio building, a cluster of former artists' workshops built between the late 1800s and early 1900s. After a remodel created retail space in the building in the early 2000s, specialty shops such as P.O.S.H. and Pops for Champagne swooped in to claim an address on the block. But so far, only Haberdash has claimed two: Haberdash Bespoke at 607 N. State St. and Haberdash EDC at 611 N. State St. Broadly speaking, the separate locations offer the same thing: men's clothing from high-end heritage brands. But the Bespoke location tends to stock more formal wear, including L.B.M. 1911 blazers and Gitman Bros. Vintage shirts and ties. On the other hand, EDC, which stands for everyday carry, sells Baldwin Denim jeans, Wolverine boots, and other casual wear. Men can even get their grooming done at the latter spot, since Haberdash EDC features an apothecary section and a barber's chair in the back. The dressy and casual styles weren't always separated. When Haberdash opened in 2005, there was one store in Old Town to hold everything. This fall, when Haberdash's new store in the Roosevelt Collection opens, the two looks will be reunited.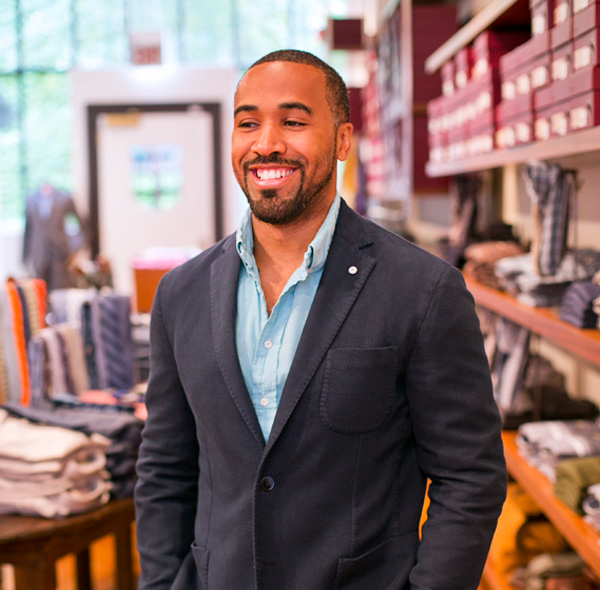 To mark the occasion and the eve of the fall fashion season, we asked Phillip Williams, Haberdash's director of sales, to select five must-have items from the stores. Here are his picks, from head to toe: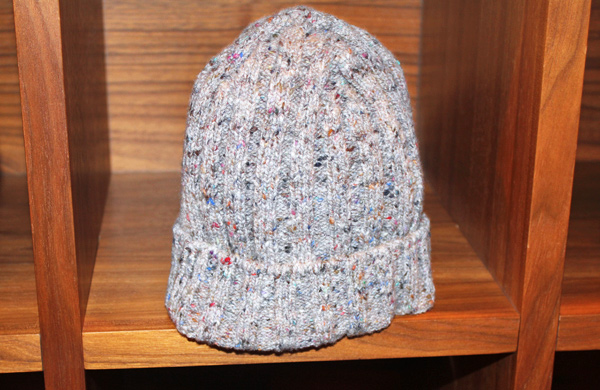 1. Drumohr Cashmere & Wool Cap ($158)
A blend of cashmere and wool gives this Drumohr cap its warmth and durability. "With the cashmere in play," Phillip says, "that uncomfortable feeling [from the wool] is removed and you get a more refined look versus the rugged fisherman's wharf cap."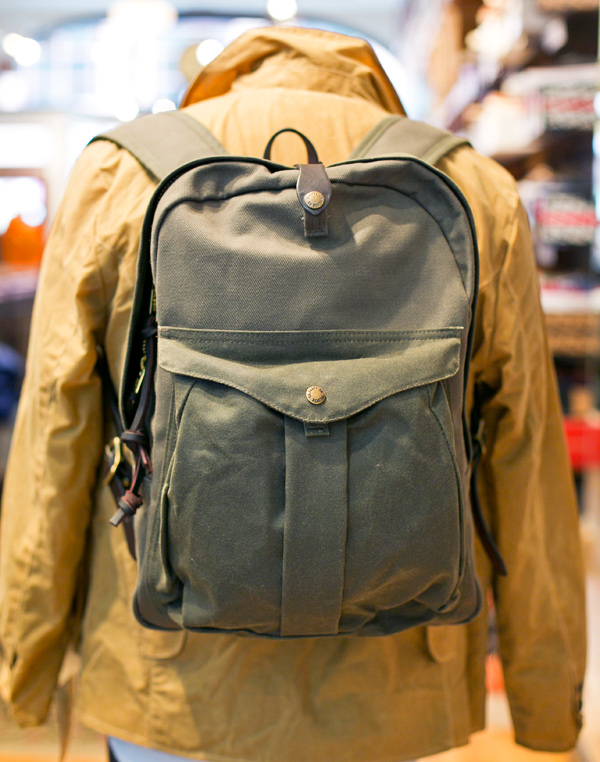 2. Filson Twill Backpack in Otter Green ($348)
Phillip says this bag's waxed canvas material is "perfect, because everybody gets caught in the rain in the fall so the water beads up and rolls off." The material also contributes to the bag's longevity, a requirement of any Filson product.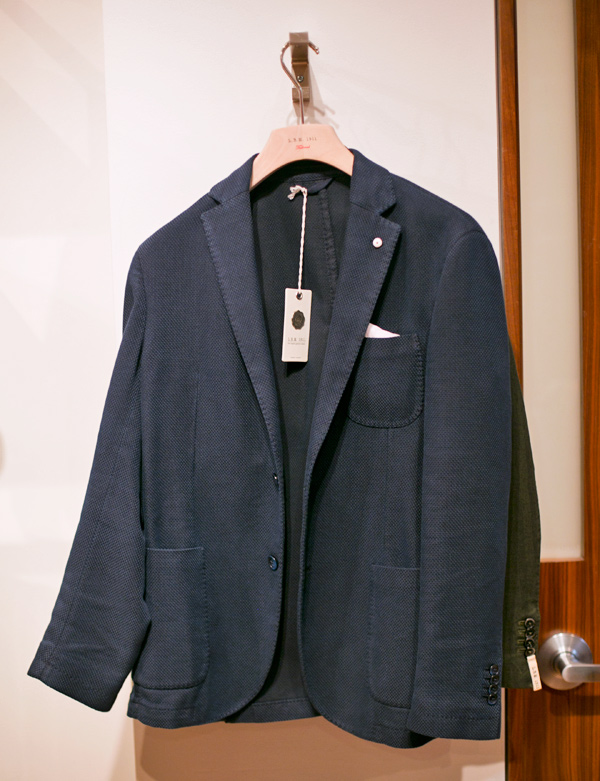 3. L.B.M. 1911 Bob 2-Button Blazer in Navy ($658)
Muted colors traditionally fill men's departments in the fall. Not here. "You can embrace color more," Phillip says. "You don't have to go with that humdrum palette of gray, khaki, and brown." Think maroon, forest green, or this navy instead, which features a basketweave pattern and slim non-binding fit that can accommodate a sweater and shirt comfortably.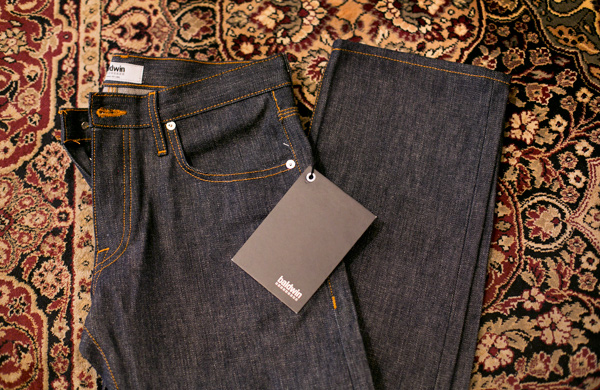 4. Baldwin Denim The Samuel ($265)
These slim, straight-leg jeans are made from dry selvage denim and sewn in the US. Phillip favors their dark blue hue over the lighter colors of distressed jeans, though he admits this is as much a practical concern as anything: if you shorten distressed jeans, you get lines in places they shouldn't be. Phillip points to the folds on the calf of his recently shortened jean legs and laughs, "My leg doesn't bend right here."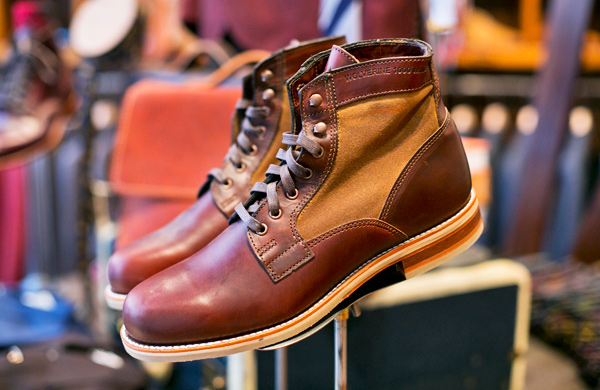 5. Wolverine "1000 Mile" Whitepine Boot ($400)
"People love the 1000 Mile boot," Phillip starts, "but a concern is that it has an oil-leather sole, so when you try to wear them in the winter, if it's wet outside, your foot gets cold." The Whitepine style addresses that concern with a Vibram sole, which is a heavy-duty Italian-made sole that supplies the traction and waterproofness needed to stroll around Chicago in the fall and winter.
Photo: © Stephanie Bassos, Groupon