Five Finds: Vintage Charm in La Grange
BY: Rachel Matuch |
Sep 23, 2013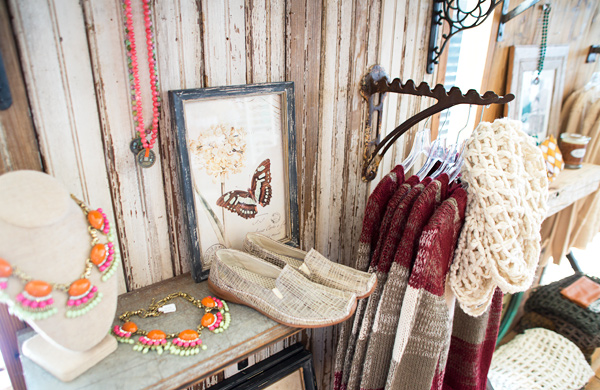 If you owned a small boutique—had spent the past decade tirelessly investing in it, helping it grow—and came home from vacation to find that your employees had completely rearranged the entire store, how would you react? Many might have found the experience stressful, to say the least. But for Nancy Allodi, owner of
Vintage Charm
, it was just joyful. "I actually cried," she told me. "It was just really touching." That sort of collaborative environment is just one of the things that's so … well,
charming
about Vintage Charm. The staff constantly bounces ideas off one another as they arrange colorful displays showcasing clothing, accessories, gifts, and home decor throughout the store. It's a happy place—Nancy says plenty of people stop by just to browse the pretty pieces as a pick-me-up. Truthfully, it's hard not to smile inside the shop, and not just because of the cheerful atmosphere. Nancy has an eye for special pieces: many are artisan-made, and a few are vintage, though Nancy says the store offers more vintage-inspired wares than secondhand items these days. The charm, however, is 100% genuine.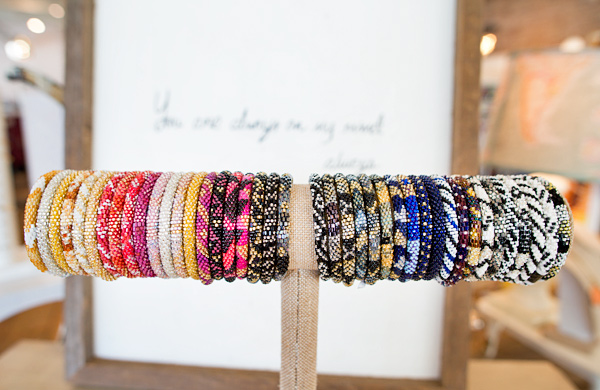 Lily and Laura bracelets ($15 each; three for $38)
These bracelets are hand-crocheted with handcrafted glass beads by female artists in Nepal who are paid above-fair-trade wages. Nancy says that though there are many crocheted bracelets out there, "these are just special because of the time they take to make the particular designs." The staff knows the power of these colorful bracelets to brighten a day. Employee Natalie Smith remembers how a customer who was battling cancer would come in, buy the bracelets, and wrap them up as a gift to herself. "For each chemo treatment, she was rewarding herself," Natalie recalls. One day, the customer came in to find that the staff had already wrapped a bunch of bracelets as a gift to encourage her. To this day, she's a regular at the shop.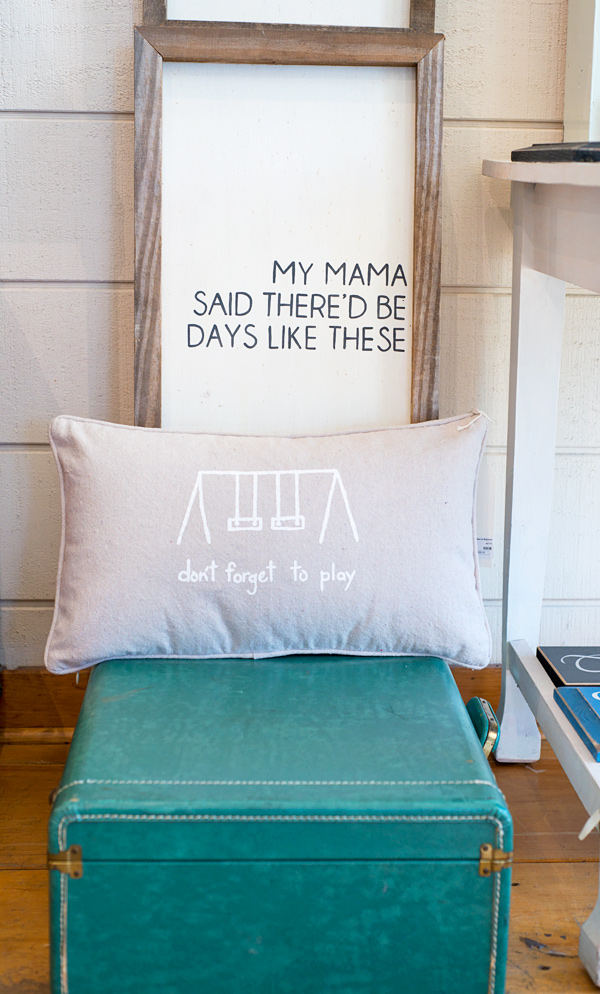 Face to Face (signs, $144; pillow, $68; frame, $95)
Based out of Georgia, Face to Face's artists handcraft their signs and frames from reclaimed wood. Nancy loves the pieces and keeps more Face to Face creations in the shop, such as a collection of towels with quirky messages.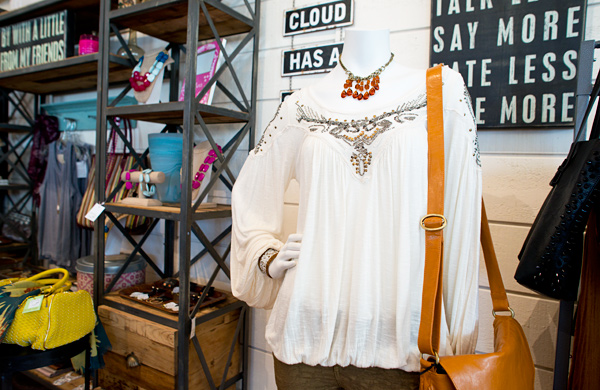 Free People top ($98)
The staff paired this flowy Free People top with a jacquard-fabric jean, but Nancy says it'd work with everything from regular jeans to a little black skirt.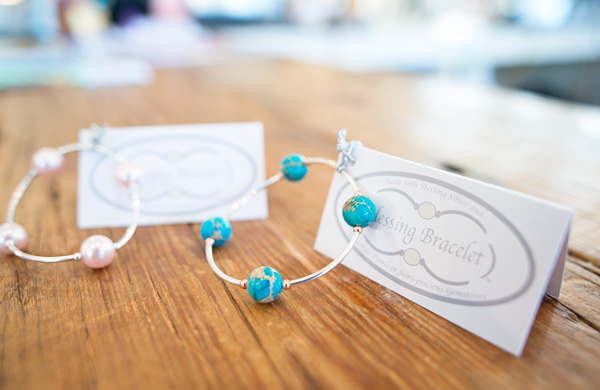 Blessing Bracelets by Made As Intended ($25–$30)
"We can't keep these in stock," Nancy says. Designed by Oak Brook artist Dawn Sprong, the bracelets are powerful for the message they come with: an encouragement to count a blessing on each of the four beads. Nancy says some of her customers keep a few on hand in case they need a last-minute gift.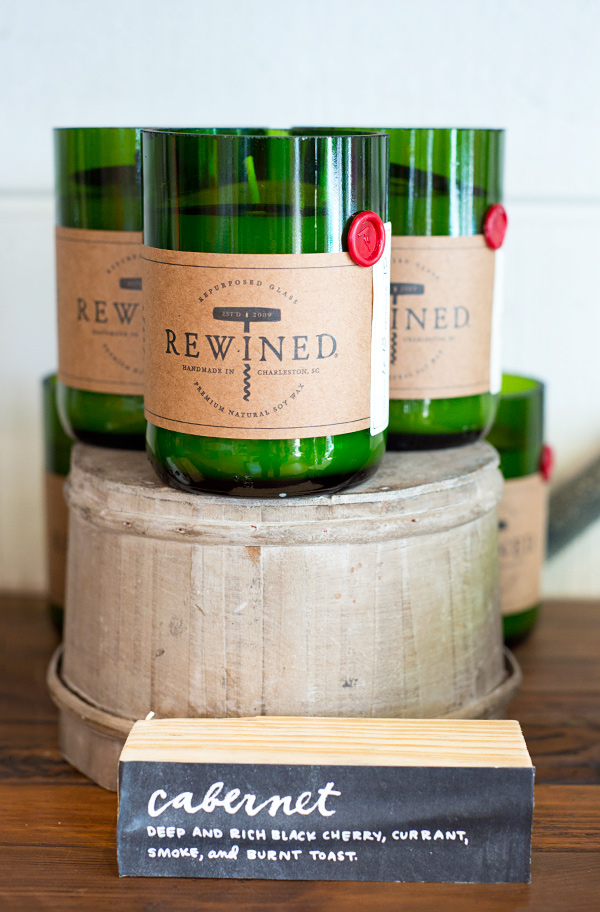 Rewined candles ($30)
For a twist on a traditional hostess gift, try these Rewined candles. They're made from repurposed wine bottles, hand-filled with soy wax, and available in a variety of wine-inspired scents such as sauvignon blanc, cabernet, or merlot. "They pay attention to detail," Nancy says of the candle-makers, who sign off on each candle's label and seal it in wax.
Vintage Charm is located at 729 W. Hillgrove Ave. in La Grange, just north of the La Grange Stone Avenue Metra stop on the BNSF Line. Hours: 10 a.m.–5 p.m. on Monday–Friday; 10 a.m.–4 p.m. on Saturday; closed Sundays.
Photo: © Timothy Burkhart, Groupon
BY: Rachel Matuch
Guide Staff Writer
When she's not writing, Rachel pillages her local library, plays board games, and cooks (but never, ever bakes).