Five Galleries Where Art Thrives in Atlanta
BY: Catherine Lee |
Aug 8, 2014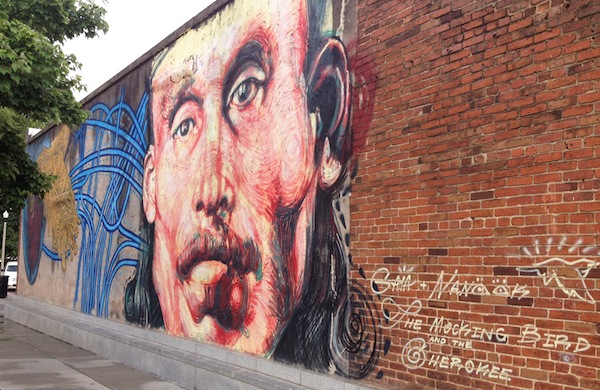 Atlanta isn't exactly known for its art scene. Sure, there's the world-famous
High Museum
, but even locals can have a hard time figuring out where to go beyond that. That's a shame, because it's in the small, local galleries where Atlanta's art scene truly shines. These places aren't always easy to find. Some are tiny and somewhat hidden, whereas others stretch the meaning of "gallery" by taking the art outdoors. You have to know what you're looking for when it comes to art in Atlanta, so we've made a list of our favorite galleries to check out around town. Onward!
Young Blood Gallery | Poncey-Highland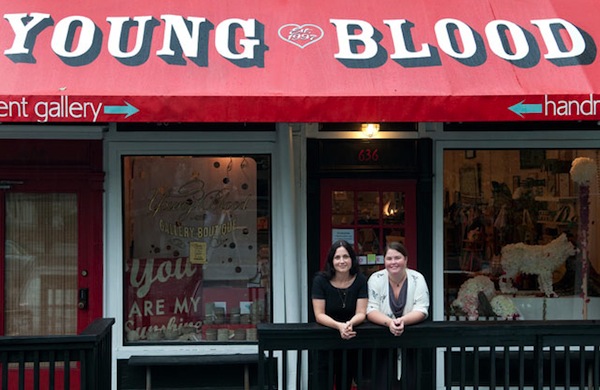 First up is Young Blood Gallery (632 N. Highland Ave. NE), a favorite of local artists and crafters. Young Blood has been showing and selling "low-brow art" (their words, not ours) since 1997—that's way before Esty was invented. Over the years, the gallery has evolved and become more sophisticated, but the homegrown charm is still there. Since the new owners took over in 2013, the gallery is more boutique than art space, but it's still a great resource for local, handcrafted artworks.
MINT | Poncey-Highland
MINT (636 N. Highland Ave. NE) is one of those hidden galleries. Fortunately, it's located right next door to Young Blood—to find it, enter through the hallway at 634 Highland and take the first door on the right. The gallery was started by some local college grads in 2006, and they've been dedicated to exhibiting new and emerging artists ever since. This is the place to go to discover the freshest, youngest talent Atlanta has to offer. The nonprofit space features a full calendar of exhibitions run completely by a volunteer staff; check it out
here
.
Beep Beep Gallery | Midtown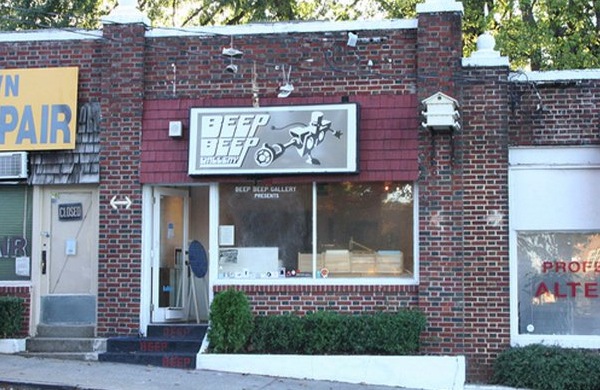 In a similar vein—and not too far from MINT— is Beep Beep Gallery (696 Charles Allen Dr. NE). This tiny Midtown space is one of the most active art spots in town, with a constant rotation of exhibits featuring cutting-edge artworks. It's known for its epically cramped (but amazingly fun) monthly openings, which usually feature multiple emerging artists.
Kibbee Gallery | Poncey-Highland
Another hidden gem in Poncey-Highland, Kibbee Gallery (688 Linwood Ave. NE) features both emerging and established Atlanta artists. The place has a welcoming, unpretentious vibe, though you might be taken aback when you see the giant installations on the ground floor of a 100-year-old home. There are new exhibitions almost every month of the year; check the
gallery's schedule
for upcoming exhibitions.
Outdoor Art: Living Walls and Art on the Atlanta Beltline
Living Walls and Art on the Atlanta Beltline are two fantastic outdoor art experiences that have to be included in a guide to Atlanta gallery-hopping. Living Walls is a year-round program that commissions artists to paint street murals around town. From Decatur to East Point, more than 30 walls have been brought to life thanks to LW's artist program.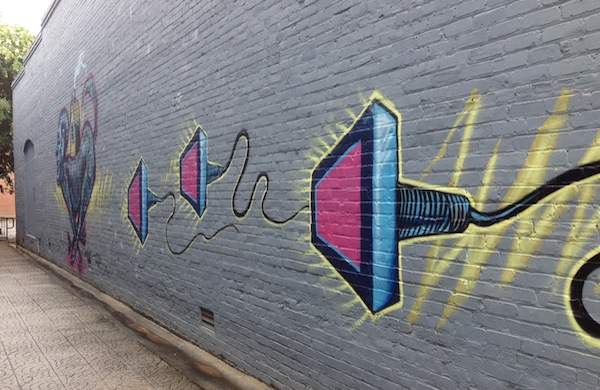 As its name implies, Art on the Atlanta Beltline features temporary public artworks along the Beltline between September and November. Hundreds of visual artists, performing artists, and musicians have taken part in the program since it began in 2010. If you're unfamiliar with the Beltline project, this is a great way to acquaint yourself with the city's largest connected green space.
Photos: Catherine Lee (wall murals), Joeff Davis (Young Blood Gallery), Beep Beep Gallery
Discover more things to do in Atlanta with Groupon.
BY: Catherine Lee
Cath moved to Atlanta for college over a decade ago, and hasn't wanted to live anywhere else since. She loves Atlanta's neighborhoods, Decatur in particular, and uncovering the city's hidden gems. In 2007, Cath and her twin sister started their fashion and lifestyle blog, Creative Loafing's 2012 "Best Fashion Blog," AsianCajuns, having realized there weren't any blogs that focused on the potential greatness of life in Atlanta. Although her sister moved to Scotland in 2011, Cath continues to share her personal style in her adventures throughout the city for all of her readers.