Five Grown-Up Frozen Treats That Will Bring Out the Kid in You
BY: Naomi Bishop |
Jul 10, 2014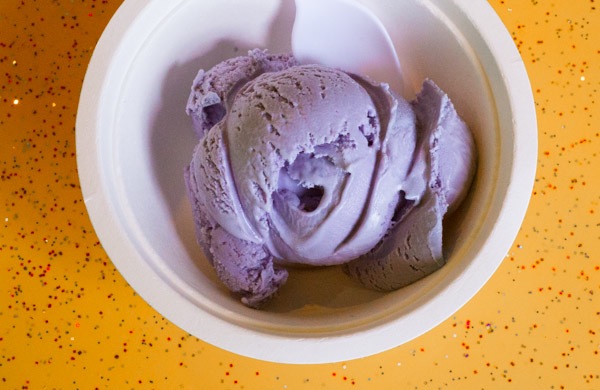 Ice-cream lovers and slushie connoisseurs, steel your nerves: Seattle has been hit by an ice-cold wave of childhood delights taken up a notch for adults. But as more and more boozy milk shakes and spiked floats find their way onto dessert menus across town, an obvious problem emerges: how to choose? Easy—just match your favorite chilly childhood treat with its new and improved grown-up version using our handy guide.
Kid fave:
Slurpees |
Grown-up version:
Adult slushies at
Artusi
(1535 14th Ave.) First, the bad news: there are no big red spoon-straws in Artusi's slushies. The good news: a coupe glass looks way cooler than a plastic cup. Artusi's bartenders whip up their frozen tipples in rotating flavors like the 20th-Century Queen (gin, Cocchi Americano and rosso, pineapple, lime, and cocoa-nib bitters) and the Pink Hook (rye whiskey, Punt e Mes, maraschino, and fresh grapefruit juice). Of course, the daily-changing selection means you can't mix two flavors in the same cup, which is probably a good thing.
Kid fave:
Creamsicles |
Grown-up version:
Creamsicle floats at
Hot Cakes
(5427 Ballard Ave. NW) A lot of bars have tried to riff on the classic half-popsicle, half-ice-cream treat, often coming up with an odd mix of orange soda and flavored vodka. Hot Cakes' float features neither, sticking far closer to the original treat by combining real vanilla ice cream with Solerno, an Italian liqueur made with blood oranges.
Kid fave:
Cake-batter ice cream |
Grown-up version:
Ube ice cream at
Full Tilt
(9629 16th Ave. SW) The term "grown-up" doesn't have to always translate to "boozy." Case in point: Full Tilt's bright purple ube ice cream, made from Filipino purple yam. After all, what's more adult than willingly eating your vegetables? But before your inner child runs and hides, it's important to note that the caramel- and vanilla-tinged taste of this ice cream is nothing like a sweet potato. In fact, eating it sort of feels like sticking your face into a big frozen tub of Betty Crocker frosting—only much more discreet, since you won't have any telltale rainbow funfetti stuck to your teeth.
Kid fave:
PB&J sandwich |
Grown-up version:
Blueberry-amaretto shake at
8 oz. Burger & Co.
(1401 Broadway) Some kids (weirdoes) just weren't that into ice cream. Maybe the closest you got to a Choco Taco was eating cold Taco Bell leftovers. That's OK—now you're all grown up and have seen the error of your ways. And even if you haven't, this nutty, fruity, creamy crossover may just convert you. The almond liqueur provides a mature counterpoint to blueberry compote, and best of all, there aren't any crusts to cut off.
Kid fave:
Root-beer float |
Grown-up version:
Real beer float at
Bluebird
(1205 E. Pike St. #1A) As a combination ice-cream shop and brewery, Bluebird is already a grown-up kid's fantasy. But the business has also found the perfect way to combine its two offerings into one boozy masterpiece: the beer float. Chocolate stout made with local Theo chocolate makes the perfect malty base for the ice cream flavor of your choice.
BY: Naomi Bishop
In need of an outlet for her effervescent enthusiasm for all things edible, Naomi Bishop started sharing her thoughts on food at her blog, TheGastroGnome, in 2006. Her lack of fear—she'll eat anything and go anywhere—lead her to discover restaurants hidden in plain sight or find the most delicious needle in the haystack of a menu. Her writing appears on Serious Eats, Eat Your World, and in the Seattle Weekly. Download her app, Unique Eats of the Northwest to find the best restaurants you've never tried.