Five Holiday Gifts from L'Artisan Parfumeur
BY: Kelly MacDowell |
Dec 5, 2013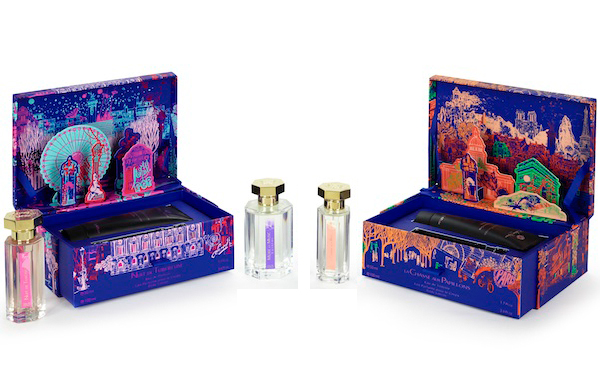 At L'Artisan Parfumeur, taking a whiff of perfume is equivalent to cracking open a storybook. Sometimes the story is the cherished memory of a single
perfumer
, as is the case with Betrand Duchaufour's
Timbuktu
—its woody scent of wusulan, a handmade fragrance used by many West African women, recalls Duchaufour's trip to Mali. Other stories evoke a more collective history.
Passage D'Enfer
, for example, balances notes of lily and white musk with fiery wafts of incense and amber, an homage to the "end of days" hysteria that preceded the year 2000. L'Artisan has taken a playfully inventive approach to perfume creation since it opened in 1976. Its first fragrance,
Mûre et Musc
, was rooted by a surprising ingredient—blackberry—that established the company's flair for the unusual. Decades later, after receiving praise from the likes of Christina Hendricks and
Vogue
, the company still keeps the formula for its best-selling perfume a secret. Thankfully, the brand's US Sales Director, Brian Kurtz, wasn't so tight-lipped when it came to holiday gift suggestions. He gave us five presents that are sure to captivate recipients, both with their scent and their backstory.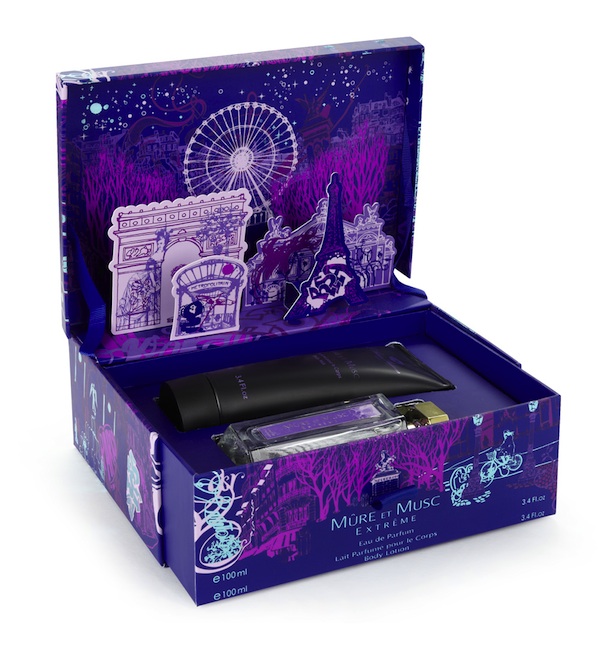 Mûre et Musc Extrême Gift Set ($170)
This set includes Mûre et Musc Extrême, a more concentrated version of L'Artisan's first-ever scent. It introduces black currant to augment the aroma of blackberry, and though it's more intense than its predecessor, it's not obnoxiously fragrant. Brian says that the perfume is L'Artisan's best-seller globally. He also warns buyers not to let its fruity sweetness fool them: "[it's] more sophisticated than you might imagine." The 100-milliliter bottle is paired with a same-size tube of regular Mûre et Musc body lotion. Both are inlaid in a box that depicts Paris monuments at twilight, including the Eiffel Tower, the Opéra, and the Arc de Triomphe.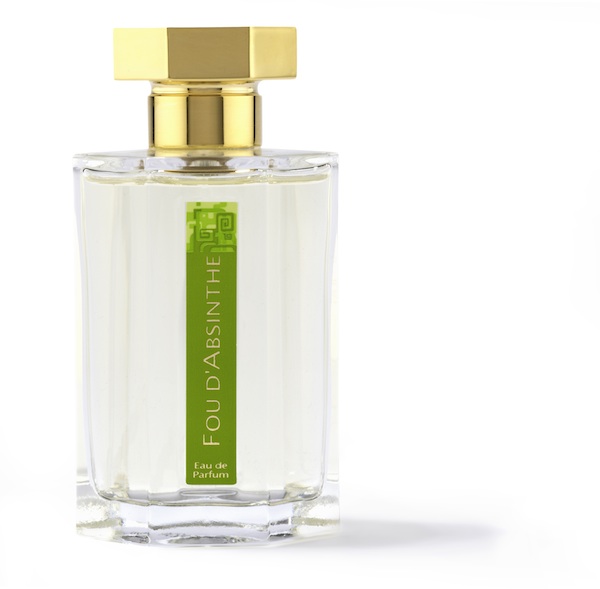 Fou d'Absinthe ($165 for 100 mL bottle)
In the early 20th century, absinthe became notorious as the hallucinogen of choice for expats in Paris, such as Ernest Hemingway and Oscar Wilde. This men's fragrance (the name of which means "crazy from absinthe") safely recreates the thoughts of "madness and sensuality" that could result from drinking the spirit, Brian says. Fou d'Absinthe incorporates several wildly different scents, but Brian highlights its blend of cedar, absinthe, and licorice, a mix so warm that "you want to snuggle into [it]." He adds that many women find the aroma sexy enough to purchase the perfume for themselves.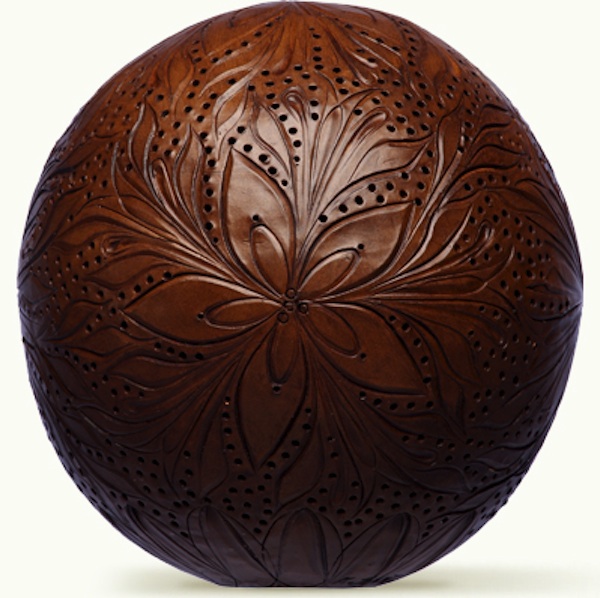 Amber Ball ($90–$550)
These home-fragrance diffusers come in five diameters, from tennis-ball size to basketball size. Though they look remarkably like wood, they're actually terra cotta, and each was hand-carved by mother-daughter teams in northern France. The amber scent comes from crystals hidden within the ball and enfolded in tissue paper. They're made from "a blend of resins and spices that every brand does differently," Brian says. "[Ours] is a secret." The scent can permeate through the ball's perforations for up to two years. Before you spring for a refill ($75), though, Brian suggests setting the ball on the bathroom counter during a shower, as the steam can reactivate the fragrance.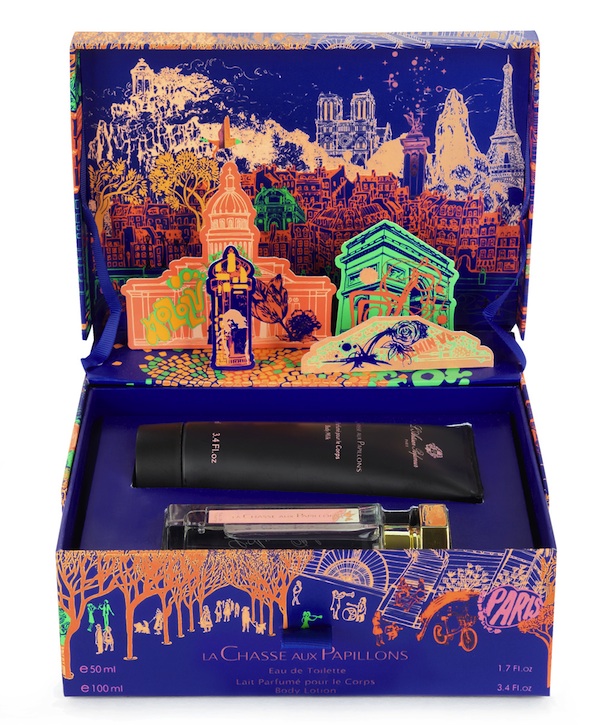 La Chasse aux Papillons ($145 for 100 mL bottle)
The name of this all-ages scent translates to "chasing butterflies," and is inspired by the perfumer's childhood memories of running through her grandmother's garden with a butterfly net. The white-flower blend of gardenia, jasmine, tuberose, and pink pepper might feel inherently vernal, but Brian finds that it transcends a single season. "I think, in colder months, people crave these fragrances that remind them of warmer times," he says.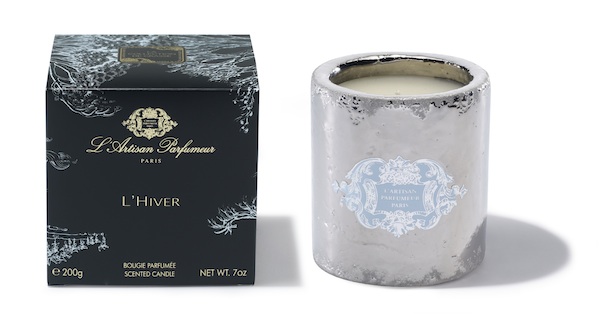 The Grasse Collection L'Hiver Candle ($85 for 7 ounces, $340 for 6 pounds)
The namesake of this
four-candle collection
, Grasse, is a French town that Brian deems the "spiritual homeland for perfumeries." There, the industry prospered as a method for disguising the odors of local tanneries, and perfumers would gather whatever seasonal ingredients they could to keep production moving. L'Artisan likewise crafted these four candles with seasonal scents, such as the wintry mixture of wood smoke, evergreen, and peppermint in the L'Hiver candle. All four candles come in handsome ceramic tumblers with a distressed, mercury-like finish. The smaller size burns for about 60 hours, whereas the larger, four-wick candle will burn for about 100.
L'Artisan Parfumeur's collection is available on its website or locally at Barneys New York (15 E. Oak).
BY: Kelly MacDowell
Kelly's first concert was Fleetwood Mac and her first career was in the beauty industry. Now a style and music writer, she loves Project Runway and her dog, Watson.