GROUPON GUIDE TO NEW YORK CITY
Five Ice-Cream and Popsicle Shops to Cool You Down This Summer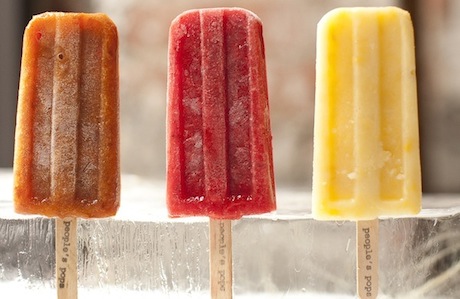 By Brendan Fitzgibbons
Dogs can pant to cool themselves down, but humans? All we've got is ice cream. Lucky for us, New York offers no shortage of chilly treats, from handcrafted scoops and smooth sorbets to fruity popsicles and milky, refreshing floats. Sit back, lower that body temperature, and enjoy these five spots for sweet treats.
Ample Hills Creamery
Prospect Heights | 623 Vanderbilt Ave., Brooklyn One lick of Ample Hills' ice cream, and you might wish you were on a hill of it. This Prospect Heights shop makes their sweet treats by hand using local and all-natural ingredients. Their menu of more than 20 ever-changing flavors includes options like The Munchies—stuffed with Ritz crackers, mini M&Ms, potato chips, and pretzels—or Salted Crack Caramel, which mingles saltine-based "crack cookies" with salted butter-caramel ice cream. The eclectic selection means that Ample Hills is that rare ice-cream shop where the adults are often just as excited as the kids. The ice-cream maestros recently opened
a second location
in Brooklyn Bridge Park's Pier 5, as well as mobile carts that rove around Pier 1 and the Carousel.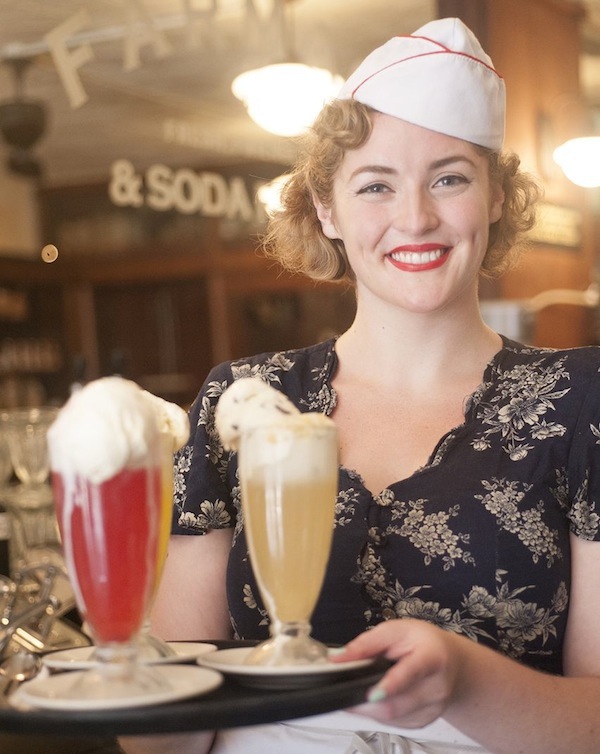 Brooklyn Farmacy & Soda Fountain
Carroll Gardens | 513 Henry St., Brooklyn The employees at Brooklyn Farmacy & Soda Fountain are jerks—but that's only true in the sense that they wear the word on their T-shirts. The store has a vibe that's as friendly and welcoming as any establishment in Brooklyn, with delectable treats and floats to boot. The jerks' signature drink, the Brooklyn egg cream, tastes like a chocolate water fountain of fizzy hope. If you're really tired or need to be revived from cardiac arrest, you can also try the Wake Up Call, a coffee soda with coffee and a hearty glob of ice cream.
Get a sneak peak of Brooklyn Farmacy's new cookbook, The Soda Fountain, on The The Guide.
Cones
West Village | 272 Bleecker St., NYC The multicolored scoops on the sign of this tasty West Village shop could be mistaken for a double rainbow. But the façade is only a taste of the wide range of Argentine gelato flavors available inside. Spread out in a massive cold case, they all look like they're on trial for their sugary goodness. Try the coffee mocha chip, ginger, or tiramisu, and don't forget the silky sorbets in flavors like cantaloupe, mango, and even chocolate. This is gelato that's so good, it can even stand in for a trip to the bar: the whiskey-flavored gelato is so strong that customers have to show their ID.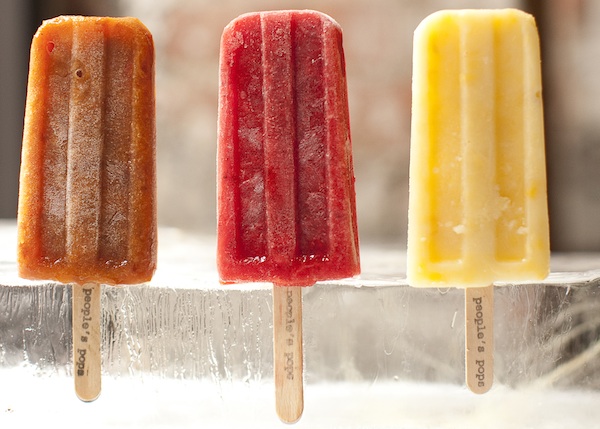 People's Pops
Multiple locations
in Manhattan and Brooklyn Remember the popsicles you used to make as a kid? People's Pops are not those popsicles. The menu reads more like a list of a sorcerer's potions than a list of frozen-treat flavors: blackberry and lemon verbena, organic lemon and mint, rhubarb and star anise. Each People's Pop is packed with the freshest local fruits, so enjoying one is like licking a deliciously cool farmer's market. The artisanal shop began as a one-day experiment, but has since blossomed into four permanent locations in Manhattan and Brooklyn, with pop-up stands at Smorgasburg and the Brooklyn Flea on the weekends.
Van Leeuwen Artisan Ice Cream
Multiple locations in Manhattan and Brooklyn Everything about Van Leeuwen ice cream is classy. Just saying the name "Van Leeuwen" feels like you're floating on a superior ice-cream cloud. At three locations in Brooklyn and Manhattan, employees scoop out flavors made with hormone- and antibiotic-free milk. Van Leeuwen also has a traveling truck that would make any normal ice-cream truck want to go back to ice-cream-truck school. Try the espresso and earl grey flavors, or ceylon cinnamon, which has a spicy, dusty kick. Van Leeuwen also keeps special flavors on rotation, including a sweet, sticky black rice flavor for the adventurous tongue.
Shop for coffee and treats in New York City.
People's Pops photo by Bethany Bandera. Brooklyn Farmacy photo reprinted with permission from The Soda Fountain by Brooklyn Farmacy and Soda Fountain, Inc. copyright (c) 2014. Published by Ten Speed Press, an imprint of Random House LLC. Photography (c) 2014 by Michael Harlan Turkell.