Five Media Relics from 2004 Worth Revisiting
BY: Tyler Clark |
Jan 15, 2014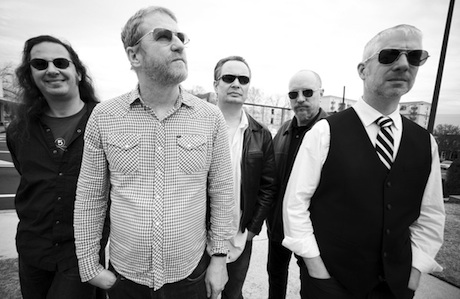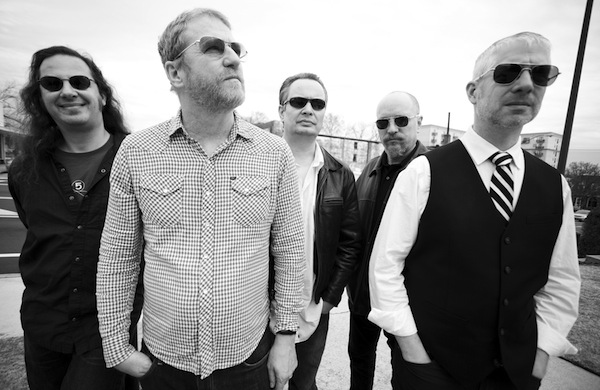 We're only two weeks into 2014, and this year's new-release calendar is still pretty quiet. Before you get overwhelmed with season premieres and album leaks, take a minute to observe a milestone: the 10th anniversary of everything that came out in 2004. Below, you'll find a list of five media moments celebrating their 10th birthdays this year. Whether they were overlooked, underappreciated, or just more significant than anyone initially realized, they're all worth a second look.
ALBUM: New Roman Times by Camper Van Beethoven.
In the America of
New Roman Times
, the nation has become a Balkanized dystopia: Texas is a virtual theocracy, California has descended into civil war, and environmentalist skate-punks mass for rebellion in Mexico. Camper Van Beethoven's first proper studio album in 15 years blended the oddball inventiveness that made them college radio darlings with a not-so-veiled criticism of Bush-era war and paranoia. Their tale of armed militias, terrorism, and revolutionary space aliens might've been fanciful, but that didn't make it less hard-hitting; with lines like "The day we came home, it was a shitty day/No ticker tape parade, we rolled down Congress in the rain," it was a protest record at a time when they were sorely lacking.
BOOK: Hairstyles of the Damned by Joe Meno.
An author's first great novel gains extra dimensions when read in hindsight. Consider
Hairstyles of the Damned
, the third book by Chicago author Joe Meno. A coming-of-age tale inspired by Meno's own days in the Chicago punk scene, the book traces an outcast's movement through teenage social circles in the parking lots, fast-food joints, and Catholic churches of working-class Beverly.
Only 4,000 copies
composed the book's initial printing, but they were enough to land Meno on Barnes & Noble's Discover Great New Writers list. Reading it now, it's easy to see why: equal parts wistful and eye-rolling, the narrative showcases the deft grasp of human failings that would help earn Meno an editors' choice pick from the
New York Times Review of Books
just five years later.
(Check out our interview with Joe Meno from last September, or see him perform live at CHIRP's The First Time on Wednesday, January 15.)
TV SHOW: Crossballs.
By 2004, reality television had reached a saturation point, so it came as no surprise when networks started parodying the very programming keeping them in business. The finest of these sendups came from Comedy Central. Styled like cable-news shoutfests such as
Hardball
and
Crossfire
(before
Tucker Carlson's on-screen evisceration by Jon Stewart
), summer series
Crossballs
posed a simple question: how crazy does a panel have to get before someone figures out it's a fake? Unfortunately for the legitimate experts picked who appeared on the show, the answer wound up being "pretty dang crazy." Their debate opponents, played by comedy vets including Mary Birdsong and former Upright Citizens Brigade member Matt Besser, did their best to infuriate, but it was never clear what was funniest: the jokes themselves, or how eerily plausible the fake blowhards sounded.
FILM: The Merchant of Venice.
Although they're home to one of Shakespeare's most controversial villains, the bustling streets of
A Merchant of Venice
remained unloved by the film world until 2004. Envisioned as an appropriately dark, period-faithful adaptation, the play's first modern film adaptation is known less for its story than it is for its surprising casting. In a rare classical turn, Al Pacino puts on his finest performance of the decade as the Jewish moneylender Shylock. By turns wrathful and fragile, Pacino brings humanity to a character too easily played as a caricature. Seeing him spar with British heavyweight Jeremy Irons makes Pacino's recent transformation into a paycheck-cashing, over-emotive cartoon all the more upsetting.
GAME: Alien Hominid.
Before
Steam
,
Kickstarter
, and the rise of app culture, the idea of an indie game winding up on a major console remained a pipe dream reserved for the lucky few. Fortunately, no one told the guys at
The Behemoth
, whose addictively simple (and cartoonishly violent) Flash game
Alien Hominid
made the groundbreaking jump from a Newgrounds page to PlayStation 2 and GameCube just two years after its initial release. It was a surprising accomplishment at the time, a signal that great gameplay and tactical self-promotion could trump industry connections and fat sacks of cash. Fortunately, other developers took heed. Now, if you'll excuse me, I have about 200 levels of
Candy Crush
to finish.
(Play the original
Alien Hominid
.
)
Photo courtesy of Camper Van Beethoven.
BY: Tyler Clark
Tyler is a writer, storyteller, and musician from Chicago. His stories have appeared on stage at shows including Mortified, Story Club, and Lethal Poetry.