Five Places to Celebrate the Winter Solstice If You Can't Get to Stonehenge
BY: Courtney Ryan |
Dec 16, 2013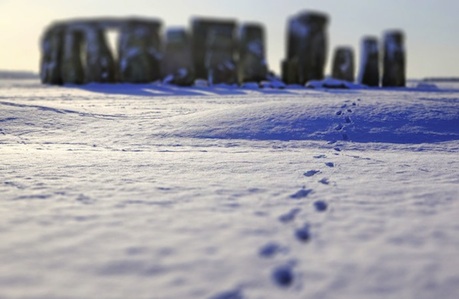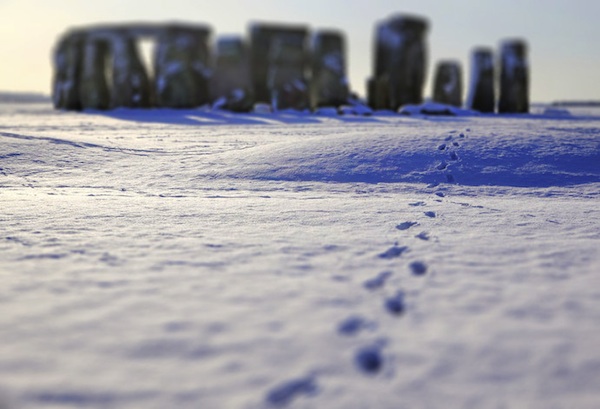 Not all of us can make the trek to Wiltshire, England, every time the sun stands still in declination. Still, Chicago keeps the druids' ancient celebration of sunlight relevant with solstice events that both draw on old traditions and revel in Yule time's extra hours of darkness.
Club Divine Solstice Celebration at Bodhi Spiritual Center  
It seems most of the world is in hibernation mode during winter's marathon of darkness, and because of that, it can be challenging to find a place to "groove down with some divine lovin'." Good thing that's exactly what Club Divine promises to deliver. During an evening of
dance, meditation, and celebration
, featured act
The Householders
will get into the spirit via their blend of house beats and Indian devotional music. And a roving band of healers will roam the designated "chill room," "healing sanctuary," and dance floor to align chakras.
(2748 N. Magnolia Ave.; Friday, December 20, at 9 p.m. Admission: $10 in advance, $15 at the door.)
23rd Annual Winter Solstice Concert at Links Hall at Constellation 
Ever since ancient Norsemen lit bonfires, filled cow horns with sweet ale, and pounded drums while howling for the sun to reappear, the drum circle has played a vital role in stirring winter's deep slumber. Experimental jazz musicians Hamid Drake and Michael Zerang elevate this ritual to an orchestral level, incorporating ancient Mesopotamian hand drums and percussive instruments from North Africa, East India, and the Middle East. And like their Neolithic predecessors, Drake and Zerang drum to wake the day—the show starts before sunrise.
(3111 N. Western Ave.; Saturday, December 21; doors at 5:30 a.m. and concert at 6 a.m. Tickets: $22.) 
Taiko Legacy 10 at the Museum of Contemporary Art Chicago
So a predawn ritual isn't really your thing but you don't want to miss out on all the drums? No problem. The MCA has you covered with two pounding performances from an ensemble of percussionists who specialize in taiko drums—Japan's traditional and massive instruments that pack a powerful sound. Bonus points go to the MCA for starting the show at 3 p.m., which feels a lot more like 7 p.m. on the year's shortest day. Grand master Fujima Shunojo will perform classical Japanese dance, and Tokyo street troubadour Yasushi Shimazaki joins the rousing occasion.
(220 E. Chicago Ave.; December 21–22, 3 p.m.–5:30 p.m. Admission: $18 for nonmembers.)  
Templehead Gallery One-Year Anniversary Party at The Church of Templehead
This Pilsen gallery spent 2013 carving out a niche in the DIY community by cultivating a space for local artists and musicians to share their work and shop for zines, cassettes, vintage clothes, and even herbal teas. Many of the musicians and artists who appeared here throughout the year will return for the anniversary, but the solstice will play a prominent role as well: expect a few pagan rituals to be woven throughout the party games.
(1901 S. Allport St.; December 21 at 8 p.m. Admission: free.)  
The End of Everything Craft Brew Fest at Reggies Chicago 
What better way to celebrate the natural order of darkness, cold, and chaos than by spending a sunless afternoon guzzling beers at a metal show? Performing bands include Arbogast—whose bio likens them to "the furious release of a caged beast"—as well as Vulgaari (that's Finnish for vulgar) and post-hardcore band Sweet Cobra. The festival's organizers take the drinking as seriously as the music, pouring specialty brews such as
Une Année
's Devil's Reign,
Solemn Oath Brewery
's Ravaged by Vikings, and
Greenbush Brewing Co.
's Rage imperial black IPA.
(2105 S. State St.; Sunday, December 22, at 2 p.m. Admission: $35.)  
Photo: Flickr user gav tatu
BY: Courtney Ryan
Guide Staff Writer
Courtney Ryan is a Chicago-based writer and Derrick Rose fan. She spends almost 100% of her time making or eating popcorn.