Five Vague Texts from a Sleep-Deprived Josh Berwanger at SXSW
BY: Courtney Ryan |
Mar 13, 2014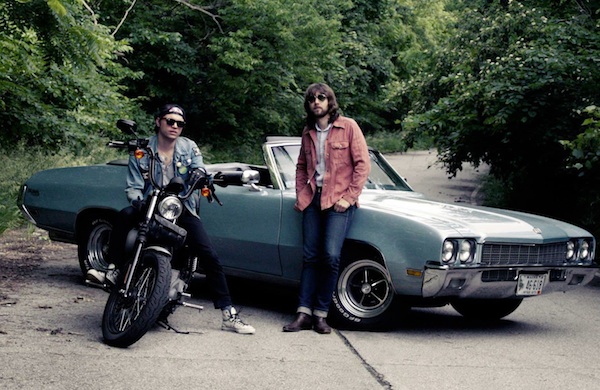 Between sets at SXSW, former Anniversary frontman Josh Berwanger explains his idea for a dream video and reveals which Guns N' Roses member he'd like to collaborate with.
Reaching a musician is hard. Reaching a musician during SXSW is nearly impossible, especially if you're not in Austin. So instead of a proper interview with
Josh Berwanger
, the former frontman of emo-turned-psychedelic-pop heroes The Anniversary and alt-country outfit The Only Children, we settled for a few ambiguous texts. Of course, we might have chatted at length about Berwanger's evolution from a pop-punk-loving emo kid to a melodic folk singer. Or about his current project,
The Josh Berwanger Band
, which also features Breeders drummer Jim McPherson and Anniversary bandmate Michael Hutcherson. But with Berwanger busy running from one SXSW showcase to the next, such a chat proved impossible. What we do have are these vague, slightly hallucinatory texts, which we now present in no particular order and without any additional context. Enjoy. … "I drove from 1am to 7am to Austin then played at 2pm and was so off kilter needed a few drinks" … "If I can make any video with an unlimited budget it would star Paul Reubens and Weird Al Yankovic as a couple of bounty hunters on the road trying to capture Spuds Mackenzie and the Budweiser Frogs. This isn't a joke. I'm serious. Might also throw Joffrey from Game of Thrones in there to just regulate the situation." … "This really isn't a tour, since it's only a week, and because of that the energy, or Force, is much stronger. We're here to tear it up and spread the word about Jah as much as possible."
(Ed. note: It turns out this was written by Josh Berwanger Band guitarist Zach Shoffner)
… "Influence is such a crazy thing because it is every second of your life. At this exact moment it's all the bands at SXSW that are buzz bands that actually suck. That influences me to continue to be true to myself and work hard." … "I would obviously collaborate with Axl Rose or Izzy Stradlin."
The Josh Berwanger Band plays the Empty Bottle on Tuesday, March 25, at 8:30 p.m. Tickets are $8 in advance. Berwanger's latest record, Strange Stains, is available on red and black vinyl through Good Land Records.
Photo courtesy of Josh Berwanger.