Food Without Fire: A Raw Recipe for the Summertime
BY: Halley Lawrence |
Jun 25, 2013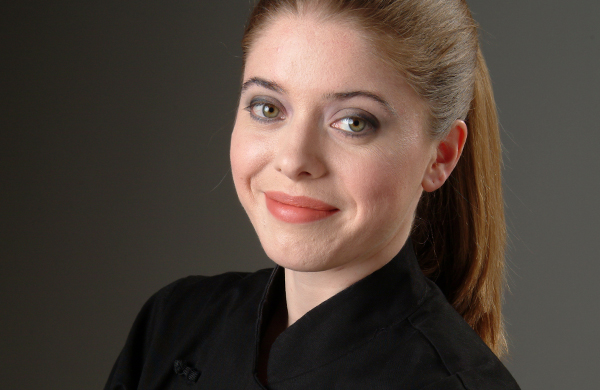 It's tough to cook at home in the summer, when turning on the stove can transform your kitchen into a sweltering sauna, complete with sweaty strangers in towels. But there is a solution: no-cook recipes that subtract the heat factor from food preparation. And that's not the only reason to eat raw in the summer. Vanessa Sherwood, the personal chef behind
Some Like It Raw
, says that the season brings the best-tasting produce. "In Chicago, in the summer, we have access to pretty good produce, but during the winter ... you don't want to eat raw potatoes." Since the summer's bounty won't last all year, Sherwood makes a point of heading to
Green City Market
whenever she can to scoop up farm-fresh berries and other produce. At other times, she shops at Stanley's Fresh Fruit & Vegetables,
Angelo Caputo's Fresh Markets
, and
Whole Foods Market
. When preparing raw feasts for clients, Sherwood aims to please a wide breadth of palates with recipes ranging from deceptively healthy macaroons to tostadas, a dish she recommends for those who crave meat. "In raw food you don't use beans, so the 'beans' are a mixture of sunflower seeds, sun-dried tomatoes, and spices. It's pretty hardy. [And] the guacamole is very satisfying. That's one dish that meat eaters like." Here, Vanessa shares a recipe for
Spicy Peanut "Noodle" Lettuce Cups
, a dish she describes as "fairly easy to put together." She recommends sticking to her measurements for the sauce, but for the vegetables, "you can use what you have on hand, leave something out, [or] add something." Best of all, this zesty snack won't heat up your kitchen.
Spicy Peanut "Noodle" Lettuce Cups
What You Need:
Peanut sauce:
1/4 cup peanut butter (Sherwood uses unsweetened creamy PB) 3 tablespoons fresh lime juice 1/4 cup peanut oil 2 tablespoons soy sauce 1/4 cup agave nectar 2 tablespoons water 1-inch piece of ginger, minced 1 serrano chili or half of a habanero (depends on how spicy you want it) 1/4 teaspoon sea salt
Lettuce cups:
Butter lettuce Daikon radish Carrot Savoy or napa cabbage Bean sprouts Cucumber Small handful of mint, basil, and cilantro Chopped peanuts
What You Do:
Blend all peanut-sauce ingredients together until smooth. You'll be using the butter lettuce as the "cup." Separate the nice-looking leaves and set them aside. Thinly shred the cabbage, daikon radish, and carrot and slice the cucumber into half-moons. Chop the mint, basil, and cilantro, and toss everything together along with the bean sprouts. Fill the lettuce cups with the chopped veggies. Sprinkle chopped peanuts on top, and drizzle with the spicy peanut-butter dressing.
BY: Halley Lawrence
Guide Staff Writer
Halley is a Chicago writer with southern roots. When she isn't typing, she enjoys cooking without recipes and designing garments for her upcoming clothing line, Ambidestre.
Health & Fitness Deals in Chicago