Four Great Lakefront Beaches
BY: Rashawn Mitchner |
Aug 11, 2015
Who says you have to go to one of the coasts for a beach getaway? We've rounded up some of the best lake beaches in the US where you can get your fill of swimming, boating, and gorgeous views.
Sand Harbor | Incline Village, Nevada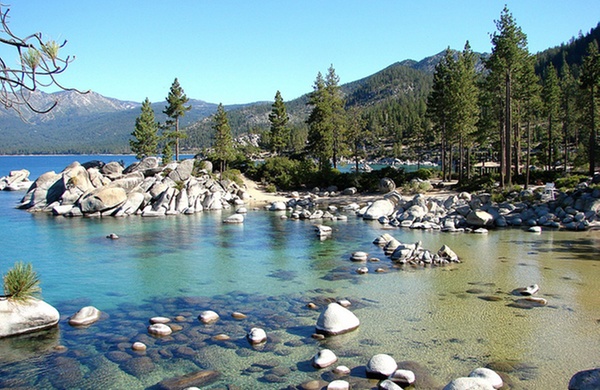 Where it is: Lake Tahoe Nevada State Park

Why it's great: The blue-green water is framed by boulders and a sandy beach, with pine trees and the Sierra Nevada mountains in the background.

What to do: Swim, go boating, climb on boulders, and explore the lake on rented kayaks or paddleboards.

What's nearby: Visit in summer and you can see classic plays performed on a beachfront stage during the Lake Tahoe Shakespeare Festival.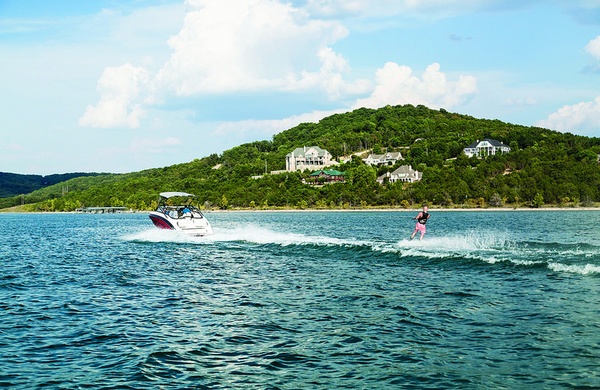 Where it is: Table Rock Lake in the Ozarks of southwestern Missouri
Why it's great: It's the largest sandy beach on the lake's nearly 800-mile shoreline, and the glittering water is surrounded by forested hills.
What to do: Swim, go boating, and sunbathe.
What's nearby: The beach is less than 5 miles from the family-friendly theaters and attractions on Branson's Route 76.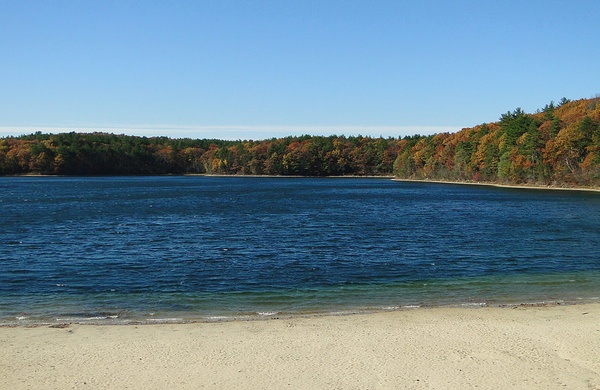 Where it is: Walden Pond State Reservation—the site where 19th-century transcendentalist Henry David Thoreau wrote his classic life-in-the-woods memoir.
Why it's great: Though it's scenic year-round, the area becomes especially dazzling during leaf-peeping season. Pack a picnic to enjoy on the sand amid red and yellow foliage.
What to do: Swim in the lake or hike the trails that encircle its shores.
What's nearby: A replica of the one-room cabin where Thoreau lived for two years
Oak Street Beach | Chicago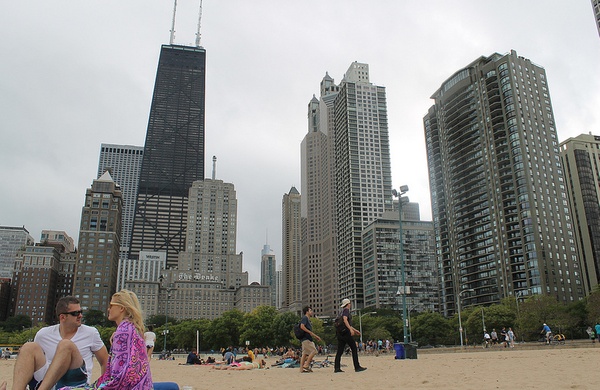 Where it is: Lake Michigan in Chicago's Gold Coast neighborhood
Why it's great: You'll have views of the water on one side and Chicago's skyline on the other.
What to do: Swim, play volleyball, and watch the crowd go by.
What's nearby: Dust the sand off your sandals and shop on the Magnificent Mile or hit the Lakefront Trail on foot or bike to reach other city beaches.

Photos: Lake Tahoe, NV, Sand Harbor (2) 9-2010 by Don Graham under CC BY-SA 2.0; Boating by Branson Convention and Visitors Bureau under CC BY-ND 2.0; Walden Pond by Amy Meredith under CC BY-ND 2.0; Oak Street Beach with Erin. by Connie Ma under CC BY-SA 2.0
BY: Rashawn Mitchner
Rashawn hopes to eventually pack her Kindle and trail mix for a trip that requires a passport. For now, she visits US cities with microbreweries and nice views.