Four Midwest Food-and-Drink Festivals Worth a Day Trip
BY: Kevin Moore |
Jan 13, 2014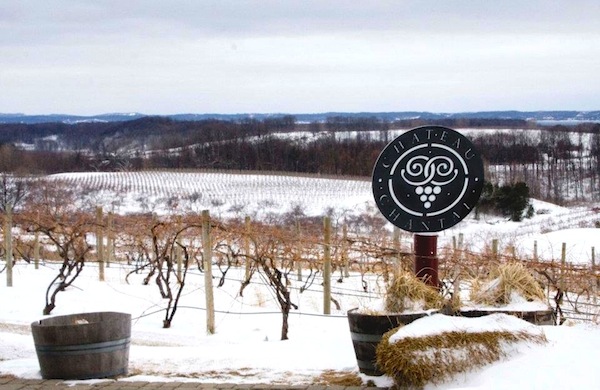 Winter's short days, pitch-black nights, and frosty temperatures can make quiet weekends at home all the more appealing. However, the season doesn't have to result in months of solitary confinement. Throughout the Midwest, lively festivals help dispel the frigid atmosphere by providing boisterous celebrations fueled by food and drink. Here are four upcoming events suitable for either a quick day trip or a long weekend away.
Petoskey, MI | January 16–17
A professional ice-sculpting competition, horse-drawn carriage rides, stunt-filled fire performances, and booming fireworks ensure that the Bay Harbor Ice & Spice Festival dazzles visitors over the course of two celebration-filled days. Meanwhile, amateur chefs and seasoned veterans fill the festival's heated tent with the smells of simmering chili, doling out samples so that passersby can get a quick taste before casting their votes for a winner. The festival is free, but entry to the chili tent costs $5.
Traverse City, MI | January 17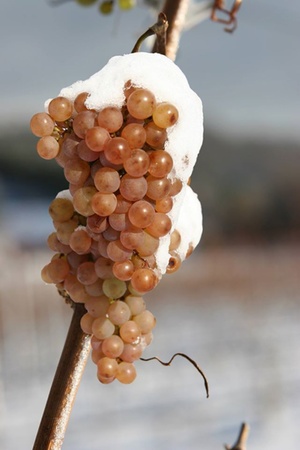 The vintners and chefs of Michigan's Old Mission Peninsula drive away the chill of winter with hearty comfort foods and warming drinks. With spirits lifted and a souvenir mug firmly in hand, patrons can spend the day visiting local businesses as well as the seven participating wineries, including Bowers Harbor Vineyards and Chateau Chantal, pictured above. Tickets are $15.
Springfield, IL | January 30-31
The Illinois Winter Wine Festival gathers experts from around the state to educate attendees about Illinois's burgeoning wine industry. More than 10 local winemakers will pour glasses at the Friday-evening tasting, which also includes a spread of artisan cheeses and live music. On Saturday morning, guests can attend educational sessions that elucidate topics such as Midwest wines, Illinois's grape-growing regions, and the intricacies of pairing foods with wines. Tickets start at $15 and include up to seven tasting tickets.

Fond du Lac, WI | February 7
The sixth annual Fond du Lac Brewfest aims to continue its tradition of celebrating microbrews from across the world. In addition to a selection of more than 100 beers from 26 breweries, the festival will also feature three local wineries and homebrewers looking to share their latest creations. Designated drivers can pop in for $5 and enjoy the selection of gourmet sodas and artisanal bacon. Tickets are $35 in advance and $45 at the door.
All photos courtesy of Wineries of Old Mission Peninsula.
BY: Kevin Moore
Iowa-born, Arizona-raised, and Illinois-tax-paying writer who can answer any Trivial Pursuit question about wine or snakes.