Four Tricked-Out PB&J Sandwiches
BY: Rachel Matuch |
Dec 2, 2013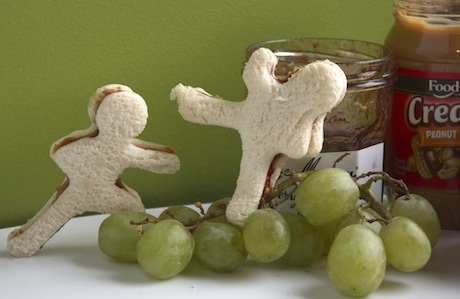 The average American eats 2,500 peanut butter and jelly sandwiches before graduating high school, according to a totally unbiased survey by the J.M. Smucker Company. It's a classic for a reason, but even kids who love it can get tired of the same ol' sandwich every day. With the school year nearly halfway over, here are a few fun—but easy—PB&J variations to put the spark back in lunchtime.
1. Deconstructed Peanut Butter and Jelly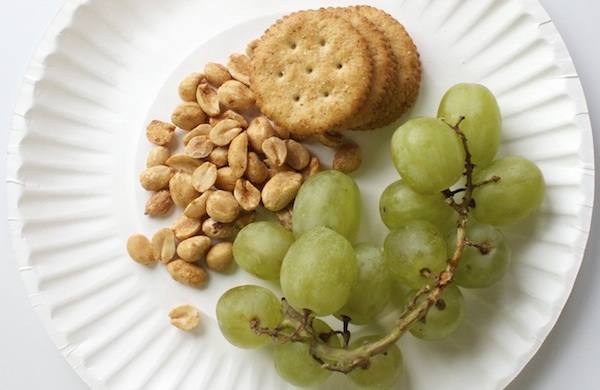 Moving away from processed foods? Channel Japanese bento boxes by filling separate compartments with roasted peanuts, fresh grapes, and multigrain crackers.
2. Black Belt PB&J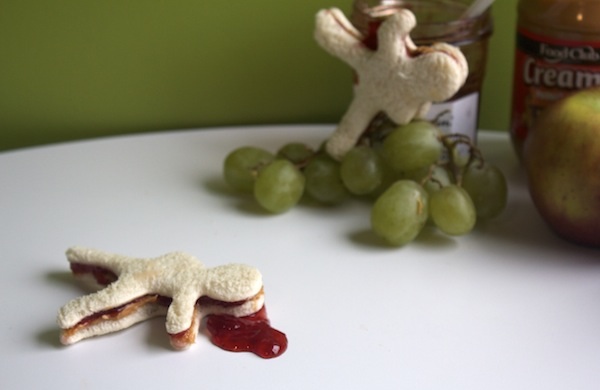 Normally docile, PB&J gets fierce
with the help of some ninjabread-men cookie cutters. As an added bonus, kids can use them to reenact scenes from classic ninja films—and you get to eat the crusts while packing lunches. Win-win.
Available on Goods and through Fred & Friends.
TIP:
We'd recommend using a larger slice of bread for these, such as a wide Italian bread, to fit more than one ninja on each slice. Because they're not very big, a sneaky ninja could easily fit into lunches anchored by another item.
3. DIY PB&J Pretzels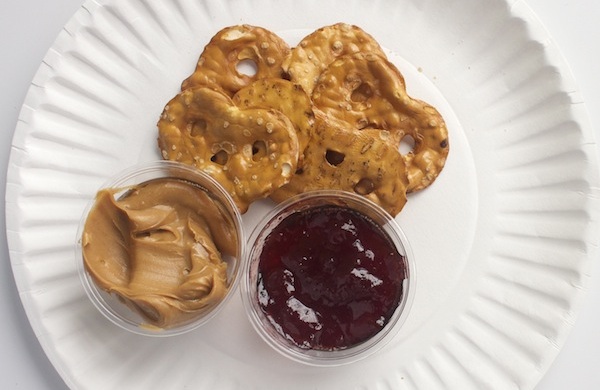 There's a lesson to be learned from Fun Dip, Handi-Snacks, and Lunchables. Kids like to be part of the snack-creation process. Separate the PB and J into two small containers, then pack pretzels for dipping magic.
4. Puzzling PB&J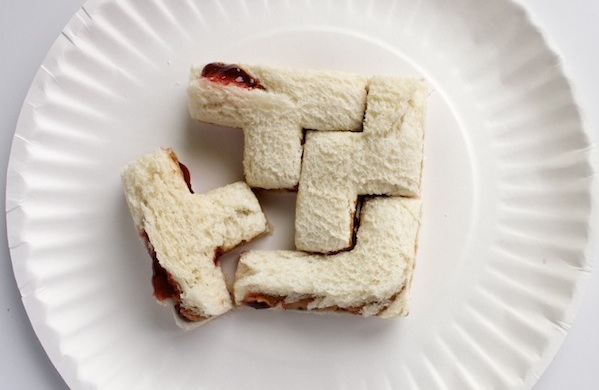 We went in for the ninjabread-men cookie cutters and came out with this handy Fred & Friends Bites & Pieces crust cutter. The
Tetris
-shaped pieces the cutter made are beautifully, precisely shaped, but you could just as easily create a puzzle with a few careful slices of a paring knife.
Available through Fred & Friends.
Photo credit: Rachel Matuch, Groupon
BY: Rachel Matuch
Guide Staff Writer
When she's not writing, Rachel pillages her local library, plays board games, and cooks (but never, ever bakes).