Don't Leave Home Without Your Sunglasses
BY: Kelly MacDowell |
Apr 30, 2015
Shop the look: Black velvet shorts, C. Luce ($12.99); Nelly two-tone heels, Chelsea Crew ($49.99)
Sunglasses are one of fashion's most iconic accessories. Just imagine Audrey Hepburn's Holly Golightly standing in front of the Tiffany's window without her black cat-eyes. Or Kanye without his shutter shades. Or Hunter S. Thompson without his yellow aviators.
Problem is, it can be hard to find your signature style when there are so many different types of sunglasses out there. So, to help you choose, we've rounded up our favorite pairs in the four hottest styles. Soon people will stop referencing Breakfast at Tiffany's, and start referencing breakfast at your house.
Statement Frames

From left: Wild Diva sunglasses, Roberto Cavalli ($129.99); Round frames with Baroque temple, Prada ($209.99); Studded sunglasses, Fantas Eyes ($5.99)
They key to wearing these styles is easy—let them steal the spotlight, whether it's with an unexpected shape or with embellishments, like the studs on the cat-eye pictured above. In other words, try pairing these with minimalist makeup and a simple outfit.
The Classics

From left: Black and blue wayfarer, Ray-Ban ($129.99); Mason aviators with pink lens, Goods ($44.99); Victoria cat-eye sunglasses, Tiffany & Co. ($199.99)
Thanks to their clean, simple shapes, these styles look as good today as they did 50 years ago. They're versatile, too; many of them, including classic rounds, aviators, and Clubmasters, look equally great on men or women. To set yours apart, look for details like colored lenses or two-tone frames.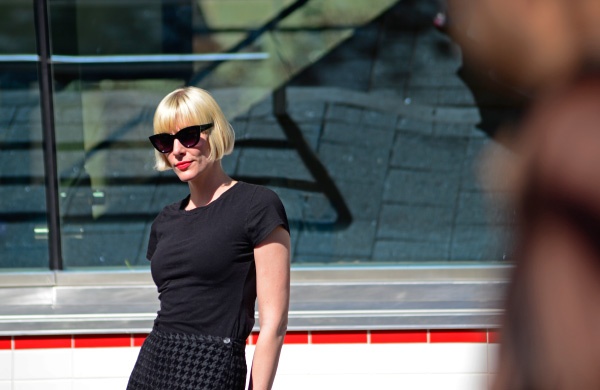 Oversized Frames

From left: Boxy rectangle sunglasses, O by Oscar De La Renta ($59.99); Union Square sunglasses, Sun Lily ($7.99); Oversized sunglasses with icon temple, Versace ($199.99)
Come hangover or high noon, these are the kind of shades you can hide behind. To keep them from overwhelming your face, pay extra attention to choosing a frame that complements your face shape.
Unexpected Textiles

From left: Erika round rubber frame, Ray-Ban ($89.99); Luxury bamboo sunglasses, Rogue ($82.99); Leather-temple sunglasses, Gucci ($169.99)
Not every pair of shades has to be made from metal or plastic. Other materials are becoming increasingly popular, including rubber, leather, and eco-friendly bamboo.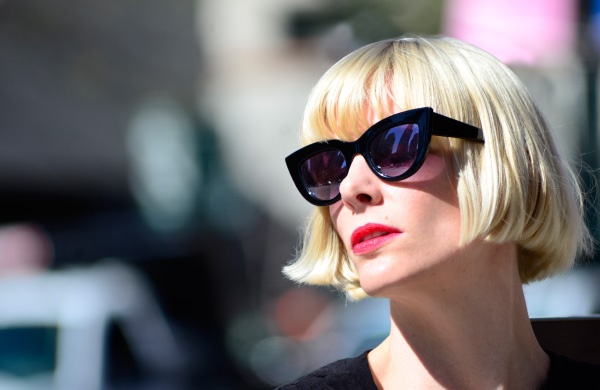 Photos by Mark Mills, Groupon
Set your sights on these other eyewear trends: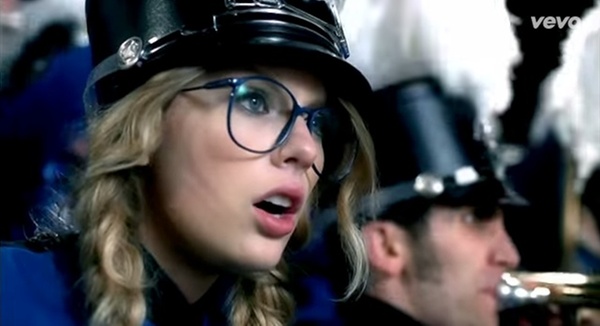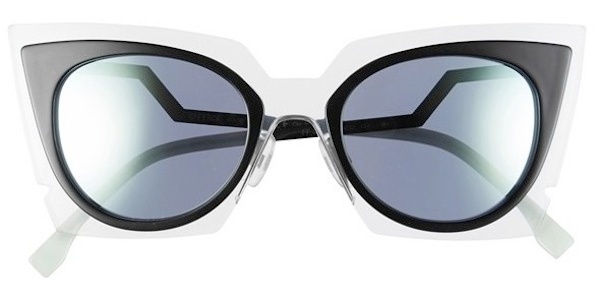 BY: Kelly MacDowell
Kelly's first concert was Fleetwood Mac and her first career was in the beauty industry. Now a style and music writer, she loves Project Runway and her dog, Watson.