How to Pair Wine with Food, From Fried Chicken and Champagne
BY: Kevin Moore |
Feb 23, 2016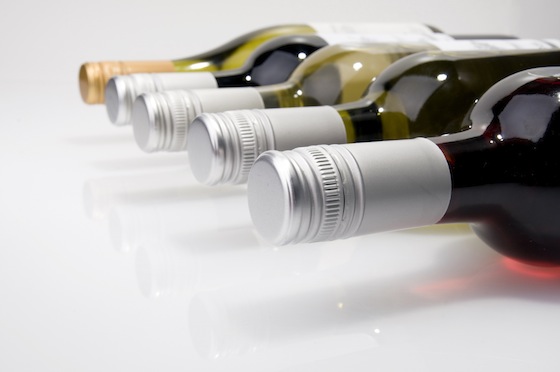 Choosing the perfect bottle of wine to accompany food can seem daunting. For Katie Schmalz—manager of Chicago's Lush Wine and Spirits' —wine should "make [the meal] a more heightened sensory experience." Complementary flavors create a sense of harmony, but contrasting flavors establish a delicious form of tension between opposing forces.
Simply put: The wine and the food should make each other taste better. To take people beyond the mantra of "red with meat, white with fish," Katie offers five tips to keep in mind when pairing food with wine.
Look for regional connections.
"Keep in mind where the dish originates from," Katie says. Like typically pairs well with like, and the cuisines of major winegrowing regions tend to work well with the wines made nearby. For example, if you're going to be enjoying Provençal cuisine, Katie heartily recommends seeking out a wine from the South of France to create a harmonious pairing.
Find clues in the recipe or menu description.
Katie suggests looking to see if the dish uses a sauce, because "a lot of sauces use wine in them." Pork tenderloin glazed with reduced pinot noir should pair effortlessly with a similar pinot. The recipe can sometimes be your cheat sheet.
Think of the spice level.
Spice doesn't play well with the tannins in bold, red wines. Instead, Katie advises people to pair spicier dishes with softer, slightly sweet whites, such as off-dry rieslings or gewürztraminers. For gourmands set on enjoying a red with spicier fare, ripe, fruit-forward wines work best.
Don't be afraid of contrast.
Pairing doesn't always have to mean matching complementary flavors. Contrast can be just as rewarding sometimes. "Fried chicken and champagne is a classic example," Katie says. "The wine's acidity cuts right through the fats." This contrast accentuates the chicken's richness and the champagne's crispness without overpowering or masking one of the flavors.
Have a game plan for the entire meal.
There's nothing wrong with sticking to one wine for the entire evening, but Katie recommends mixing things up a bit. "I always like to start with sparkling wine, since it pairs well with almost everything," she says. For the end of a meal, there are a few more options. Katie says that chocolates tend to pair beautifully with the deep richness of port, although a dessert course of french cheeses may work better with the honeyed sweetness of a wine from Sauternes.
With locations in University Village, West Town, and Roscoe Village, Lush Wine and Spirits embraces the diversity of wine, beer, and spirits. The neighborhood shops distinguish themselves from box stores and grocery-store aisles by spotlighting eclectic producers and by educating customers with informal tastings as well as organized group courses.
BY: Kevin Moore
Iowa-born, Arizona-raised, and Illinois-tax-paying writer who can answer any Trivial Pursuit question about wine or snakes.