From High End to Strip Mall Staples: Atlanta's Best Mexican Restaurants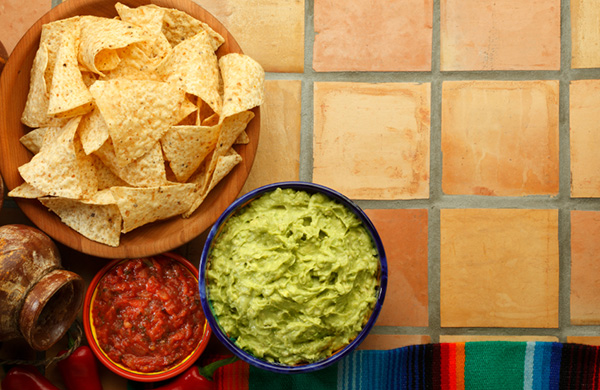 From high style to strip mall dives, Atlanta's best Mexican restaurants run the gamut of décor. But thankfully, the city doesn't suffer for it; there are more than a handful of tasty Mexican restaurants to suit every taste bud. It's mostly thanks to Atlanta's increasing Mexican population, which brings an authentic flavor to even the most seemingly commonplace establishment. Whether you have a business meeting or just want to catch up with friends over nachos and a beer, you can find the perfect destination somewhere in town.
On the upper end of the style spectrum is midtown's Alma Cocina. Centrally located in Peachtree Tower, this chic restaurant sports a beautiful wood bar where guests can enjoy a lingering drink before making their way to an available table. The central location makes it a great choice for the business lunch set, or for an after-work drink to unwind, while the menu is more creative and upscale than your typical Tex-Mex fare.
On the opposite end is Dunwoody's Los Rancheros, located at the end of an unassuming Kroger strip mall. Los Rancheros has been here for almost 19 years, with the concrete donkey with the broken ear as a constant greeter. When you have a real Tex-Mex craving, head over and slide into a booth for a bubbling cauldron of cheese dip with jalapenos; you won't be disappointed.
Somewhere between Alma Cocina and Los Rancheros lies Taqueria del Sol. An inexpensive, popular place for first dates and friendly reunions, Taqueria del Sol is always very busy, and the seating, which you choose after you order, isn't made for a long, lingering meal. Still, it's an excellent spot to start your evening with a drink, munch on a tasty taco or two and plan the night's activities. With stiff pours and lots of tasty flavors, it's not hard to see why Taqueria del Sol is so popular.
And if you're ever out in Castleberry Hill, get to No Más! Cantina. The low-frills restaurant fills a similar niche as Taqueria del Sol, although its décor is more inviting, and there are comfortable bar seats, deep booths and an outside patio that make it much more likely you'll linger before heading out on the town. Unless, of course, great Mexican food was your destination all along.
BY: Gayot
Gayot
GAYOT.com serves as a leading worldwide authority on the good life. Millions of readers turn to Gayot's savvy, professional reviews on dining, travel and lifestyle. From "Best of" lists and travel guides, to a searchable restaurant and hotel database, Gayot provides dependable coverage while keeping up with the latest trends and news.