From "The Time Traveler's Wife" to "Raven Girl": A Q&A with Audrey Niffenegger
BY: Alison Hamm |
Jul 23, 2013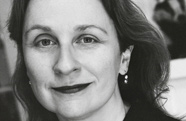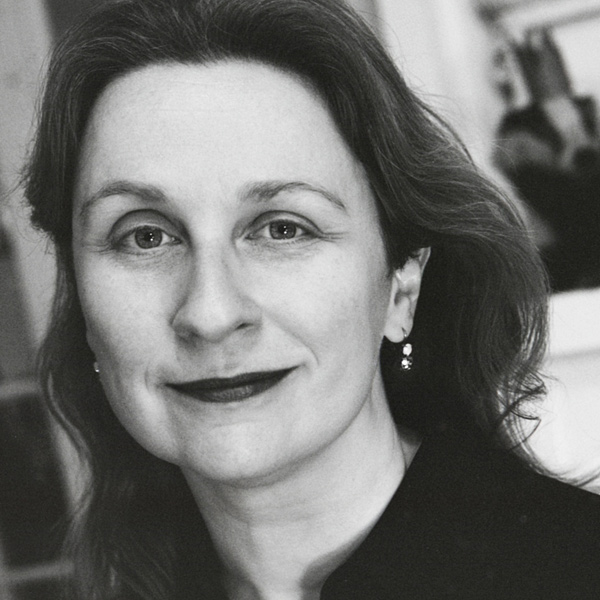 "Once there was a Postman who fell in love with a Raven." It's an eyebrow-raising pairing—and not exactly your traditional love story—but
so begins Audrey Niffenegger's latest tale
,
Raven Girl
. For her devoted readers, though, the concept behind her illustrated fairy tale shouldn't feel too surprising.
Audrey Niffenegger
isn't one to deal in the ordinary, boy-meets-girl love story. After all, this is the same person who wrote
The Time Traveler's Wife
—the
New York Times
bestseller about a time-traveling librarian—and
Her Fearful Symmetry
, a love story with a ghost. In
The Time Traveler's Wife
, the "meet-cute" involves a naked middle-aged man accidentally time-traveling to meet his 6-year-old future wife in a meadow. Sounds creepy, but it's actually a beautiful story of love, loss, and longing. So it doesn't seem too far-fetched that she can pull off a fairy tale about a raven and postman couple, and their daughter: a raven girl who feels trapped in her human body and longs to fly. We spoke with the Chicago-based author about fairy tales, her favorite bookstores in Chicago, and the one book she'd hope to have on hand, should she ever, like her character Henry, accidentally time travel to a past or future Newberry Library.
GROUPON: Your latest book, Raven Girl, an illustrated fairy tale for adults, recently premiered at the Royal Ballet in London. What was it like to see your work interpreted as a ballet?
AUDREY NIFFENEGGER: As an artist and a writer, I'm accustomed to making things in solitude, putting them on gallery walls and in bookshops and leaving them for people to see and read; I don't hang around to watch people experience the work. So it was emotionally intense and new for me to sit in the audience at the Royal Opera House and to see
Raven Girl
through the imagination of Wayne McGregor and all the dancers and designers who worked on the production. The main feeling was recognition, familiarity: the story and the characters have been enlarged and deepened but they are very much themselves and very much mine.
G: Since the prints you made for Raven Girl are now on display at Printworks Gallery in Chicago, should people read the book before or after visiting the exhibit? Any spoilers they should look out for?
AN: I think it would be helpful to read the book first, but I hope the prints can be interesting on their own. I don't think spoilers are a problem—it's a fairy tale, not a mystery.
G: With graphic novels, what comes first: the writing or the illustrating? Was your process with Raven Girl any different from your previous graphic novels?
AN: In my case the story and characters come first. I think it through, then I write, visualizing as I write, and then I make the images. Sometimes I subtract text after I make the images because it has become redundant. The process for
Raven Girl
was only different because I was collaborating with Wayne and the Royal Ballet had given us a date for the premiere of the dance that created a very tight schedule for the book.
G: Raven Girl has been called a "dark fairy tale." Considering the kidnapping, torture, and general grandmother-eating of classic fairy tales, do you find that phrase "dark fairy tale" redundant?
AN: Probably. But since so many of these stories are familiar to modern audiences only through Disney movies it does seem okay to specify "dark." I believe many people would be startled if they read the original versions of
The Little Mermaid
or
Hansel and Gretel
.
G: How do you define a fairy tale?
AN: Fairy tales were invented to entertain and instruct. They were originally stories told amongst adults; the Grimm brothers were surprised to find that their first collections were being bought for children, and they tailored the stories accordingly in later editions. A typical fairy tale features a young person with a problem, usually someone who must make their way in the world with few material resources. The adult world is often unhelpful (Hansel and Gretel are left to starve in the woods by their parents) or oblivious (Sleeping Beauty's parents neglect to invite all the important fairies to her christening). The young person receives aid (often magical) in direct proportion to their own generosity and ingenuity, and the ending usually elevates them to happiness and security (they marry the prince or princess, they are given a fortune, etc.). Hans Christian Andersen varies the formula by bestowing unhappy endings upon many of his protagonists (the little mermaid loses her prince and turns to sea foam, the little match girl dies of exposure).
G: Your best-selling debut novel The Time Traveler's Wife is set in Chicago, with the main character, Henry, working at the Newberry Library. Not surprisingly, the Newberry also frequently becomes the place to where he time travels. Why set so much of the story here? What about it inspired you?
AN: I used to teach artist's book-making classes at the Newberry, and I love using the collections and coming to see the exhibitions. I am in love with libraries in general and with the Newberry in particular, and if I were a librarian, Henry's job would be my dream job. The
John M. Wing Collection on the History of Printing and the Book
, where Henry works, is full of strange and lovely things that are capable of inspiring new art and also of teaching us about the times and places they emanate from. Also, the Newberry's librarians and staff were very kind and helpful to me when I was working on
The Time Traveler's Wife
, so I was able to be correct about the details of Henry's job.
G: Henry gets trapped in "the cage" at the Newberry Library—if you were stuck there for a day and could only bring one book to read, what book would it be?
AN: Something nice and thick. Probably
The Master and Margarita
, by Mikhail Bulgakov.
G: What are some of your favorite bookstores in Chicago?
AN: I am especially fond of Bookman's Alley (which is about to vanish, [as] Roger Carlson is retiring),
Women & Children First
,
The Book Cellar
, and
Sandmeyer's
. And of course
Quimby's
, always a fun place to find new comics.
G: From my understanding, you split time living in both Chicago and London, since you have been a guide at Highgate Cemetery. Besides both having giant ferris wheels, do you find anything about the two cities similar? Was it easier to write about Chicago (The Time Traveler's Wife) or London (Her Fearful Symmetry)?
AN: It is much easier to write about Chicago; I grew up here. Writing about London is fun but a little nervous-making as I need editorial help from my English editors to make sure I get things right. Chicago and London share a predilection for the surreal and for noir. Beyond that I haven't seen too many similarities. Chicago is vertical, new, muscular, friendly, and bluff; London is sprawling, ancient, layered, whimsical, and ironic. I love them both.
You can pick up a copy of
Raven Girl
($19.95) at Quimby's and visit Printworks Gallery to view Audrey's exhibition, which is running now through August 17. Her work is also currently being featured in "Awake in the Dream World," a mid-career retrospective at the National Museum of Women in the Arts in Washington, D.C.