Fun Spring Festivals in Atlanta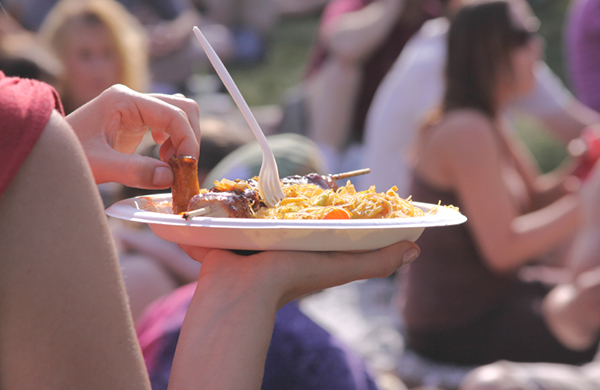 Once the sporadic winter storms have passed, everyone in Atlanta is eager to get outside and enjoy the city. However, you may find yourself all jazzed up with no place to go if you're not familiar with all the activities that Atlanta has to offer. It seems like there's a festival going on just about every weekend once the sun comes out for good; you just have to choose the ones that interest you and make a plan!
For art lovers, the Atlanta Dogwood Festival is the real kick-off to the spring festival season. Each of these occasional outdoor art parties basically act as expansive galleries, featuring works in every medium imaginable, from paintings and sculptures to more everyday objects like jewelry and glassware. There are even performance artists and musicians on hand for live entertainment, many of which are perfectly suitable for families and children of nearly any age.
The fest has been going on for almost 80 years, so it's developed a reputation and prestige that allow it to attract some of the best artists from all over the country. The Dogwood Fest is followed quickly by similar events all over town, often in areas like Inman Park and Buckhead, which provide similar artistic outlets for Atlanta's varied cultural scene. And each, in their own way, brings a wholly unique collection of works to display.
Of course, there are other themed parties as well, like the annual Georgia Renaissance Festival, the SweetWater 420 Fest and the Atlanta Caribbean Festival, which highlights the area's expansive Caribbean community. The latter is also the site of many amazing eats, local beer and the ever-present smell of jerk chicken, while the Renaissance Fest is an opportunity to don period-specific costumes and recreate a long-gone era. Of course, you'll also find spectacularly-dressed entertainers at the Caribbean festival as well.
If you're truly focused on food, you'll want to hit up the Mother Clucker Fried Chicken Festival Rosebud. A sensory overload of fried poultry done up in pure Southern decadence, this annual cook-off allows hungry patrons to enjoy a great sampling of many of Atlanta's best restaurants. Also be on the lookout for Buckhead Restaurant Week in mid-spring, which gives diners a chance to try out some of the tonier establishments in town, at bargain prices. After all that, it'll be time to hit the gym to achieve that summer beach body look.
BY: Gayot
GAYOT.com serves as a leading worldwide authority on the good life. Millions of readers turn to Gayot's savvy, professional reviews on dining, travel and lifestyle. From "Best of" lists and travel guides, to a searchable restaurant and hotel database, Gayot provides dependable coverage while keeping up with the latest trends and news.