Groupon GUIDE TO SAN FRANCISCO
Get Crafty With These DIY Classes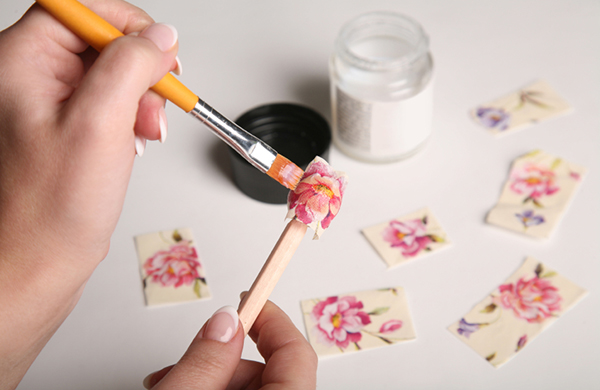 With a major craft fair every couple of weeks or so, San Francisco's creative types appear to constitute a majority of the population, selling designer handmade bits and baubles that bring joy to bedroom walls and living room shelves everywhere. Some people are born with the innate ability to open an Etsy store, while others must learn. Fortunately, there are several exceptional spots to get your craft on throughout the city.
The Museum of Craft and Design actually does partner with Etsy, the online home for DIY craft-sellers worldwide. Whether it's needle felting, embossing, fashioning wire-wrapped mini mobiles or building robots with the kids on the weekends, the Dogpatch-neighborhood institution can have participants go from clueless bumbler to running a booth at the Renegade Craft Fair in no time.
Anyone who's taken a class at Workshop knows that this Western Addition DIY powerhouse is the real deal. If it's the hands-on team sharing their knowledge of cheese-making or leading a master class in the art of letterpress, the guidance at Workshop is judgment-free, the music is loud and there's always cold beer in the fridge. For a casual atmosphere that promotes community, creativity and fun, Workshop's simple classes offer expert advice that can be applied at home immediately.
As the community space that's more or less the philanthropic wing of the burgeoning Bi-Rite food empire, 18 Reasons hosts its fair share of wine tastings and cookbook signings. Here, members and non-members alike can learn the ins-and-outs of making chocolate, gingerbread houses and even pasta. Those with an eagerness to get their hands dirty can even sign up for a twelve-session urban gardening school.
Finally, online magazine-slash-startup incubator The Bold Italic throws a lot of themed parties across the city, but its crafty calendar emphasis extends to workshops on the cerebral world of 3-D printing. There's no end to the cutting-edge technological possibilities being offered by The Bold Italic, which stands in stark contrast to some of the more crafty, old-school classes available across town. No matter where your interests lie, there's sure to be a seminar or breakout session in San Francisco that helps explain it all.
BY: Gayot
Gayot
GAYOT.com serves as a leading worldwide authority on the good life. Millions of readers turn to Gayot's savvy, professional reviews on dining, travel and lifestyle. From "Best of" lists and travel guides, to a searchable restaurant and hotel database, Gayot provides dependable coverage while keeping up with the latest trends and news.