Get Him V-Day Gifts He Really Wants: Beer and Books
BY: Michelle Schuman |
Feb 10, 2014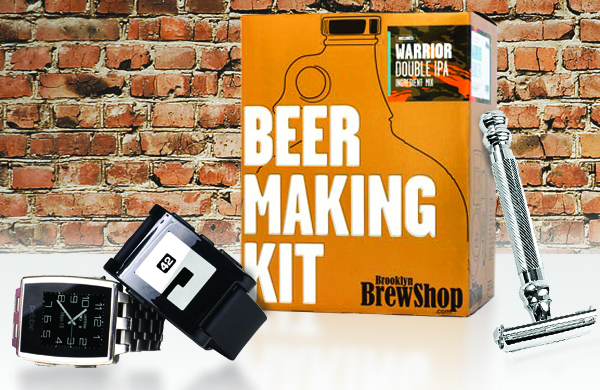 Flowers are nice and all, but chances are he'd rather get a gift that lets him brew beer and dress like James Bond.
It's become a widely accepted sentiment: guys are hard to shop for. Throw in the romantic angle of Valentine's Day, and things can get cliché (chocolates) or cheesy (heart-adorned boxers) really quickly. With that in mind, your best bet may be to ditch the holiday's traditional sentiment altogether. Instead, let your affection shine with a gift that illustrates just how well you know him. Whether your guy loves food, fashion, or music, we've rounded up a little something for everyone.
For the guy who knows all the best love songs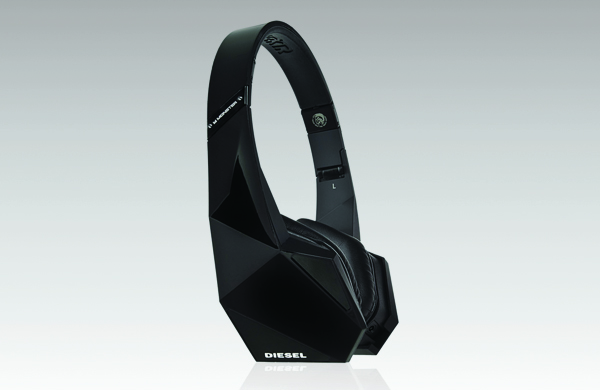 Diesel Vektr Noise Division Headphones; Best Buy ($149.99)
Fashion house Diesel teamed up with Monster to create these avant-garde headphones, which feature a tangle-free cable, hands-free controls, and dynamic sound via Monster's quality drivers. When not in use, they easily fold up into their included case. Also available in white.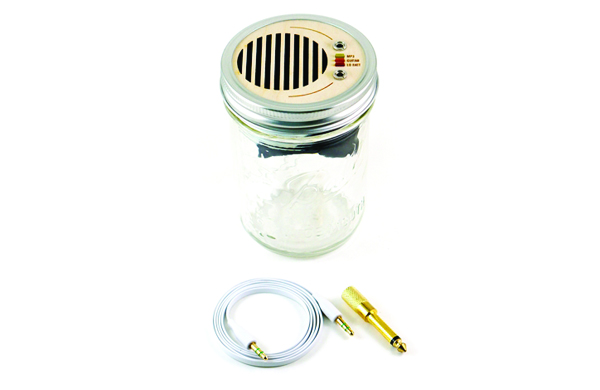 Mason-Jar Speaker and Amplifier; Trash Amps ($65)
Disguised as a simple mason jar, this sneaky 1.4-watt amplifier could spark either intimate conversation or an impromptu dance party depending on the song. It hooks up to smartphones, media players, and even electric instruments. Just request a free guitar adapter in the "order comments" section at checkout.
For the guy who's as well dressed for date night as you are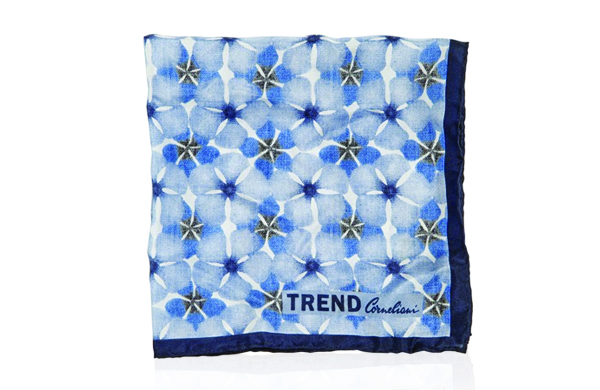 Trend Corneliani Silk Pocket Square; Luis Aviaroma ($77)
Help him fight the winter blues with this floral pocket square. The almost monochromatic pattern
folds well
, adding a playful touch to his formalwear.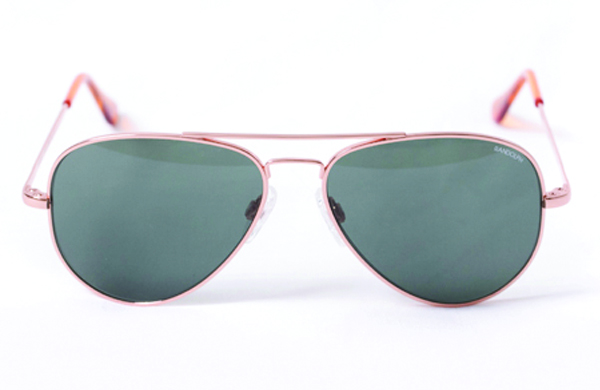 Concord Rose-Gold Aviators; Randolph Engineering ($169) 
These classic aviators might look simple, but their carefully engineered design has served the Marines, the Navy, and NASA since the 1970s. These particular frames are dressed up with 23-karat rose-gold plating.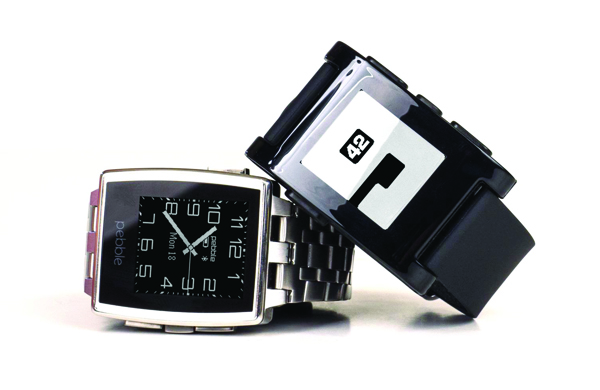 Pebble Steel Smart Watch; Pebble ($249)
He'll feel a little like James Bond while wearing this watch, which notifies him to who's calling, texting, and emailing his smartphone. Customize the sleek design with one of three included bands and by downloading a choice of face layouts.
For the guy who'd love to have a beer with Alan Richman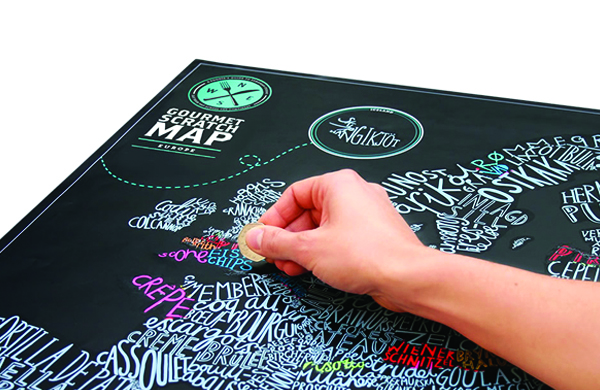 Gourmet Scratch Map; Scratch Map ($29.28)
This unique map of Europe helps foodies track new recipes conquered at home or abroad. Scratch at each dish name to change the font from white to a bright color, indicating where or what you've eaten.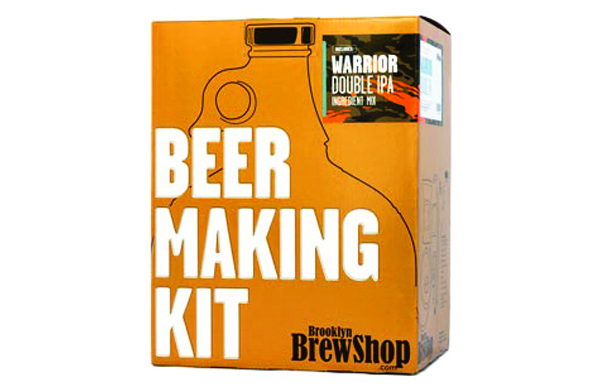 Beer-Making Kit: Warrior Double IPA; Brooklyn Brew Shop ($40)
These kits give beer lovers everything they need to homebrew. Warrior Double IPA's American hops produce a bitter flavor with a strong-ish 7% ABV, though kits are available in other gourmet flavors such as chocolate-maple porter, jalapeño saison, and grapefruit-honey ale.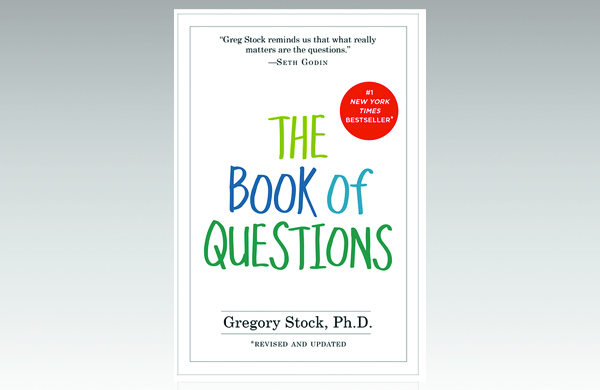 The Book of Questions; Urban Outfitters ($8.95)
Strike up interesting dinner conversation with this thought-provoking book: it asks the reader more than 300 questions, including "If you were handed an envelope with the date of your death inside, and you knew you could do nothing to alter your fate, would you look?"
For the guy who cherishes his morning routine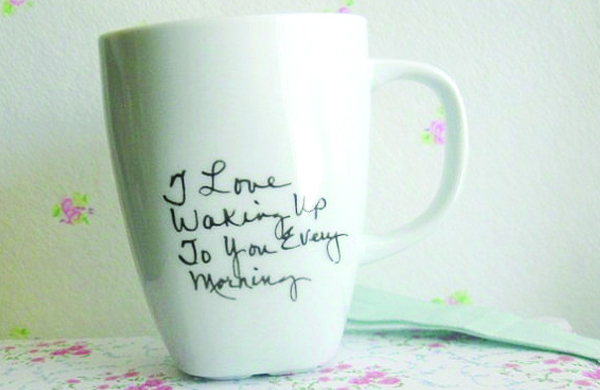 Personalized Coffee Mug; Etsy ($14)
The most obvious nod to Valentine's Day on this list, this sentimental mug will remind him of you each day. The phrase, "I love waking up to you every morning," is handwritten on the mug's front, and on its back, you can opt to have your first names painted with a little heart.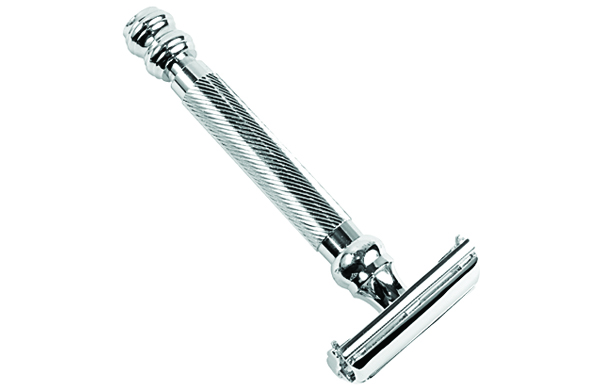 Parker Vintage Butterfly Open Safety Razor; Grooming Lounge ($31)
This vintage-inspired razor has a nonslip handle reminiscent of a barber's pole, perhaps a nod to the smooth, barbershop-style shave it provides. It twists to open so that the blades can be easily and safely replaced.
BY: Michelle Schuman
Michelle is a freelance fashion designer and dancer from Detroit. She has traveled the US extensively (and loves it!), but her biggest goal is to travel abroad.