Gift Bags Are for the Weak
BY: Rachel Matuch |
Dec 19, 2013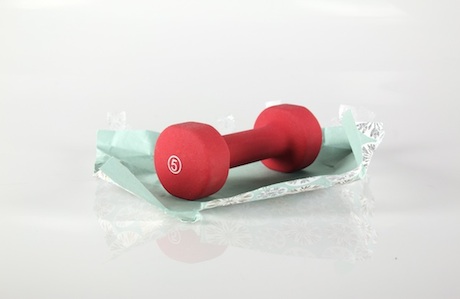 I tried and failed to wrap five oddly shaped gifts. Then I retried and succeeded. Here's what I learned.
For many of us, it's a December tradition: staring down a pile of unwrapped presents with nary a gift box in sight. The obvious solution is to plunk everything in a gift bag. But let's be honest: opening a gift bag is about a 0.1 on the Fun-O-Meter (the Fun-O-Meter goes to 30). Tearing into all that wrapping paper is part of the holiday magic, right up there with sipping hot cocoa and holding chestnuts over an open flame. To keep the tradition alive, I found some common oddly shaped presents, then experimented with wrapping techniques. My first attempts didn't go so hot, but on the second time through, I nailed it. Here's how.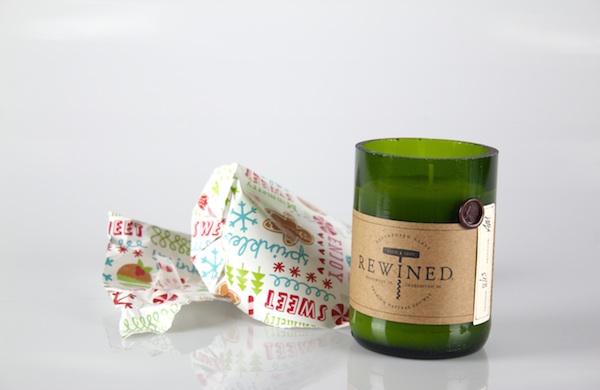 Candles
With any cylindrical gift, the most common pitfall is using way too much wrapping paper, which creates oddly shaped ends that won't sit flat. The key to neatness? Use as little paper as possible. Wrap the paper around the candle and mark exactly where you'll need to cut. On the top and bottom, leave yourself about 2 inches (depending on how wide the candle is). Then, fold and tape the ends down in small, triangular sections.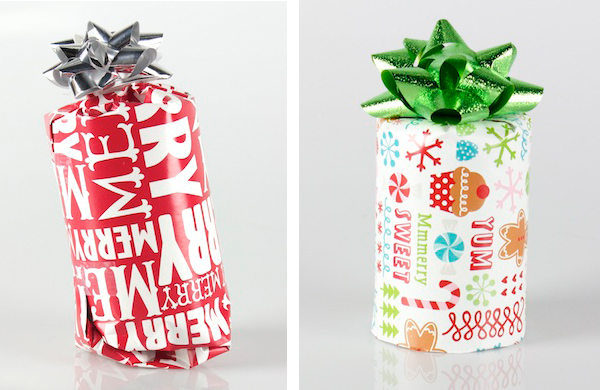 If your candle is open on the top like this
Rewined
candle (available at
Vintage Charm in La Grange
), work on the bottom first. Then slide the candle out, flip it over, and slide it back in to repeat the process. The end result should sit flat and look alluring beneath an officially licensed Holiday Present Bow™.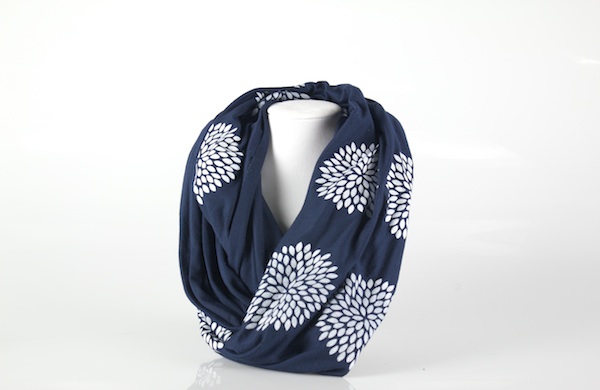 Scarves (or Shirts or Blankets or Other Soft Items)
Soft fabric + thin wrapping paper = that horrible moment when the recipient picks up the package and pokes a finger right through. (Or worse, when you accidentally poke holes in the paper yourself before handing it over.)
Instead of rippable paper, use a thicker kind that will give the gift some sturdiness. You could even deconstruct a brown paper bag in a pinch—the kraft-paper look is in vogue, after all. Another tip: fold your gift as compactly and squarely as possible. I flattened and folded this
Little Minnow
infinity scarf (from
Evelyn Jane Boutique in Downers Grove
) into a small square, which made it easier to wrap than if it had been all fluffed up.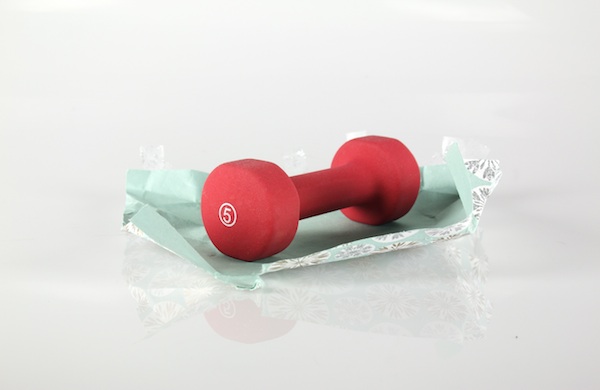 Dumbbells (or Anything That's Thinner in the Middle)
You really don't want to stick these in a gift bag: a pair of 5-pound weights will go crashing through the bottom. But straight-up wrapping these suckers leads to a comically obvious gift shape.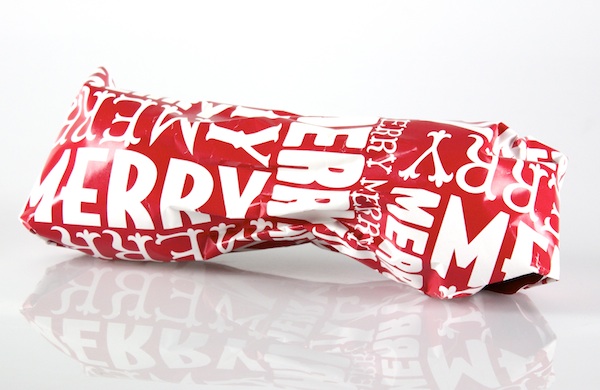 A bit of padding from folded (not fluffed!) tissue paper evens out the gift's silhouette, and sturdier wrapping paper guards against tears. Wrapped so innocuously, no one will guess that there's a dumbbell inside—until they pick it up, of course.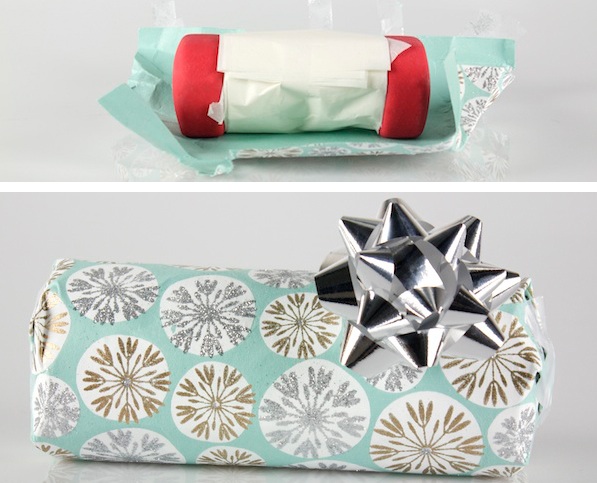 This technique is also excellent for antique hourglasses.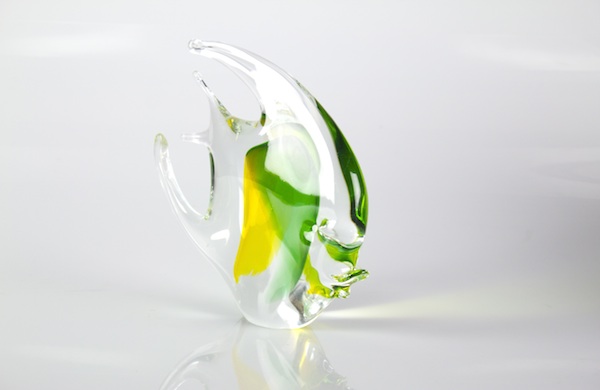 Fragile Works of Art
Whether it's that beautiful, handmade German incense holder from
Christkindlmarket
or this fish-shaped glass sculpture, a three-dimensional work of art usually comes in an unwieldy shape. Should you bubble-wrap it and nestle it lovingly in a box? Probably. But you can still do better than my first attempt (below left) even without your typical packing materials.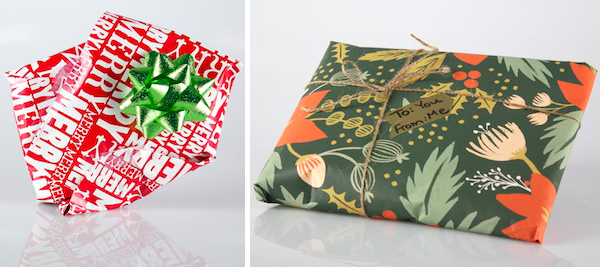 Once again, tissue paper is a last-minute wrapper's best friend. Use it not only to cushion the item but also to create a square shape around the edges. Then, hover near your gift until it's opened, warning anyone who approaches that it's fragile but definitely not a rad glass fish.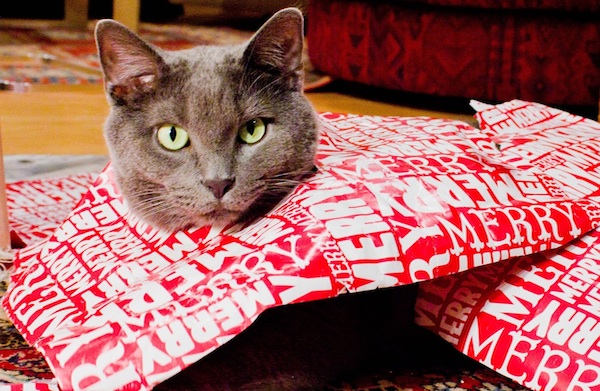 Living Beings
Stuffing a new pet into a box riddled with air holes is a terrifying way to welcome it to your family. Wrapping paper doesn't work so well, either. My advice? Let your newly adopted cat play with the paper while you jog off to the store for a cute jingle-bell collar (I got this one from
Chicago Costume
, which has locations in Lincoln Park and Portage Park).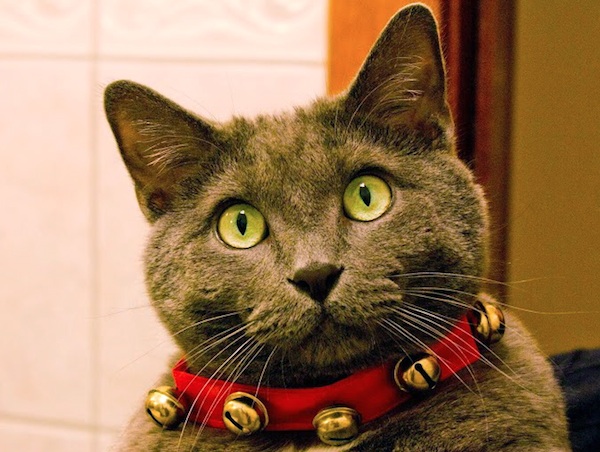 If you want to maintain the element of surprise, you can always hide the pet in another room. Hint at the gift by first presenting your loved ones with a wrapped box of pet supplies, such as a rawhide bone or a mug that says "World's #1 Iguana Owner."
Photos: Rachel Matuch, Groupon; bottom two: Mel Kassel, Groupon
BY: Rachel Matuch
Guide Staff Writer
When she's not writing, Rachel pillages her local library, plays board games, and cooks (but never, ever bakes).