GROUPON GUIDE TO WASHINGTON-DC
What to Buy the Decorator in Your Life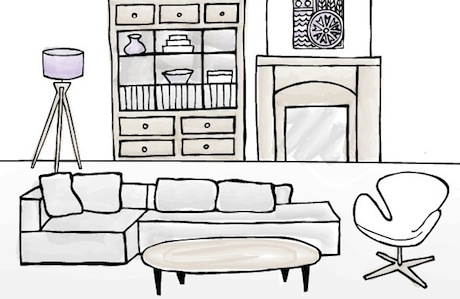 You know your friend's a decorator because they take pride in their living space—and it's brimming with personality. Even though their mix of colors, furniture, and embellishments seems unique, it probably fits within a popular design aesthetic (or two). Knowing which style they like may make it easier to shop for them this holiday season. We've curated a list of current design styles below. After you've identified your loved one's style, read on for gift ideas that will feel right at home with their existing decor.
Look 1: Contemporary and Midcentury Modern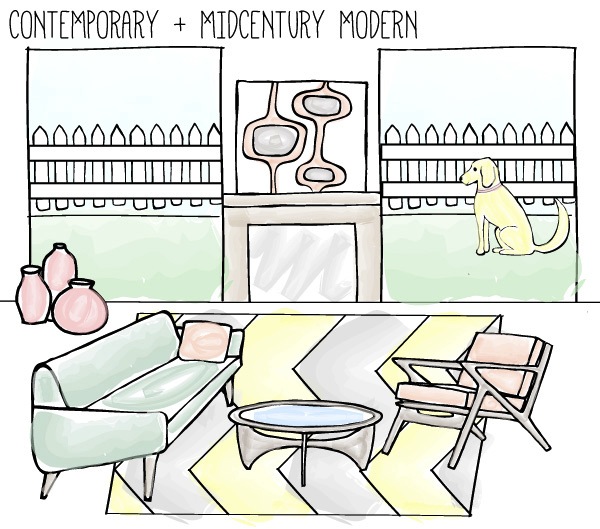 How to spot it:
Midcentury and modern designs are most easily identified by their
clean angular lines and soft curves
. If this is your friend's taste, their living space is probably uncluttered and features
bold furniture
in
distinctive shapes
, such as an arc floor lamp or a boxy armchair. You'll also probably note contemporary design trends in their home, such as chevron stripes, Danish- and midcentury-inspired furniture, and fuzzy flokati throw blankets. In addition, many modern spaces sport
pops of color against a neutral backdrop
(think a vivid throw pillow on a neutral-colored couch), as well as metallic accents, such as chrome chair legs or a brass objet d'art on the coffee table.
If this is your friend's design style, gift them with:
These modern display storage shelves. Their streamlined geometrical design is right out of the midcentury-modern playbook, and the neutral tones of white and dark brown will fit in with a more colorful contemporary home.
A glass-blowing class. So they can make their own modernistic ornament or paperweight.
A Dyson bladeless fan. Its sleek and sculptural design and innovative technology will feel right at home in a modern or contemporary setting.
| | | |
| --- | --- | --- |
| | | |
| Modern Display Storage Shelves | Glass-Blowing Class | Dyson Bladeless Fan |

Look 2: Craftsman and Scandinavian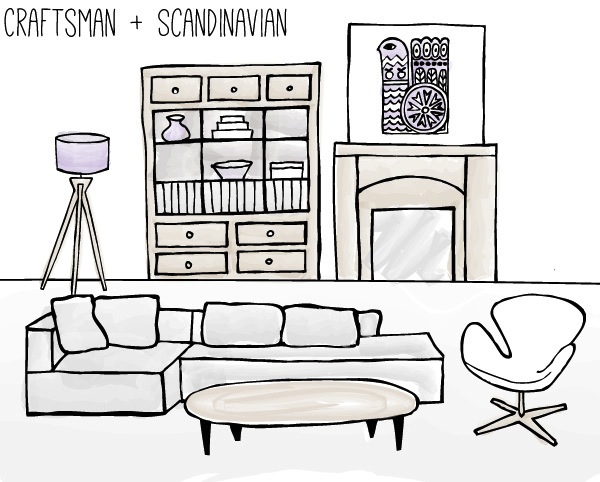 How to spot it:
These two design styles are known for
simple, timeless, built-to-last pieces
. If this is your friend's vibe, you might spy a built-in hutch in their living room or a simple wooden table
without any carvings or frills
in their dining room. It's a
warm look
balanced by a largely
monochromatic color scheme
, usually in shades of white, blue, or gray. In keeping with their turn-of-the-century roots, craftsman styles sometimes layer tones of olive or lilac, while few Scandinavian-style homes are truly finished without a hint of a
Marimekko-inspired pattern
.
If this is your friend's design style, gift them with:
An Amaryllis bulb in a decorative pot. The bulb blossoms in the winter months, and its oversize petals and bright green stalk balance warmer pieces in the decor with a touch of lightness.
A wooden rocking chair. The piece's mahogany finish will complement the decor, and its soothing function adds a relaxing element.
Wood cleaner. The gentle cleanser will work on any of their treasured wooden pieces, protecting them and adding a soft, cozy gleam.
| | | |
| --- | --- | --- |
| | | |
| Amaryllis Bulbs with Decorative Pots | Mahogany-Finish Wooden Rocking Chair | Method Squirt and Mop Wood Cleaner |

Look 3: Country and Shabby Chic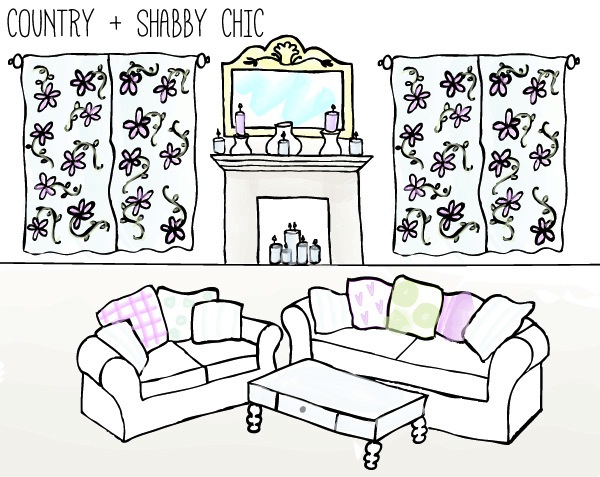 How to spot it:
Shabby-chic and country decorators love the look of
heirloom furniture
, especially pieces that are
slightly worn or covered in antiqued paint
. Their furniture tells a story, as do the meaningful knickknacks that pop up on bookshelves and coffee tables.
Shades of cream and ivory reign supreme
, with shabby-chic spaces incorporating dusty pastels and country designs accenting with bright barn-red or navy-blue hues. Chances are that in either style home there's a soft, oversized couch that's easy to sink into. You'll also probably notice a mishmash of patterns scattered about—think upholstery, accent pillows, and throw blankets, each in a different pattern, but all in the same general color scheme.
If this is your friend's design style, gift them with:
A quilting class. That way they can mix every pattern they like on one blanket or pillow.
A woven cotton throw. The cozy patterns mix well with both aesthetics while adding literal warmth to a room.
A glass-top jewelry box. Its dark wooden drawers and see-through glass top add a delicate accent to nightstands or dressers.
| | | |
| --- | --- | --- |
| | | |
| Quilting Class | Woven Cotton Throw | Glass-Top Jewelry Box |

Look 4: Blanket Fort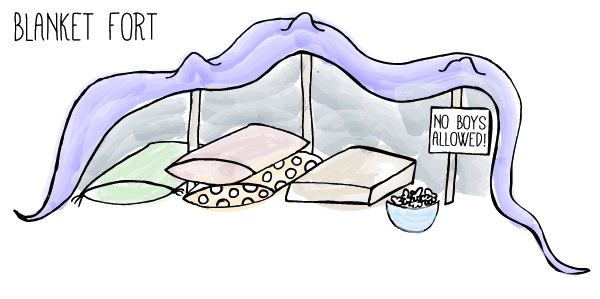 How to spot it:
Friends who prefer the blanket-fort aesthetic prize
comfort above all else
—well, comfort, darkness, and privacy. You'll know your friend has a blanket fort style if they
don't own any tables or chairs
, balance a plate on their knees when it's time to eat, and keep a spare spool of twine handy at all times in case a blanket starts to slip. Chances are extremely good that your friend digs the blanket-fort style if
you first met them at a childhood sleepover 26 years ago
and they never moved out of the fort after you went home in the morning.
If this is your friend's design style, give them:
A headlamp flashlight. For reading at any hour.
Removable wall decals. So they can redecorate after the walls have gone through the laundry.
Classes on blanket-fort upkeep and maintenance. We don't have any available now … but we'll update this list as soon as we do.
| | |
| --- | --- |
| | |
| Headlamp flashlight | Removable Wall Decals |

Illustrations by Jess Duff, Groupon