Travel Tip Sheet: Michigan's Upper Peninsula
BY: Stephanie McDaniel |
Jul 23, 2014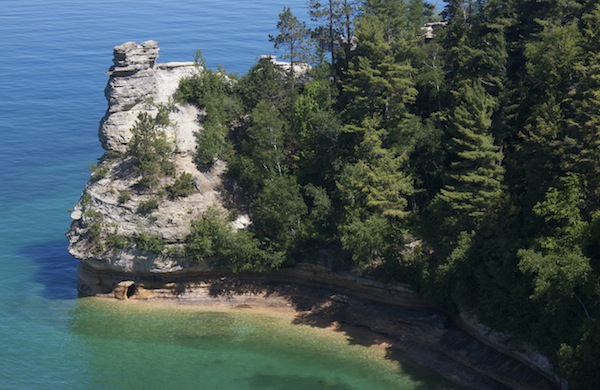 It might be hard to imagine, but just 250 miles north of Detroit lies a massive, wooded peninsula filled with rugged landscapes, islands out of another time, and surprising local delicacies. The classic way to reach this remote country is by crossing the
Mackinac Bridge
, which, stretching 5 miles across the straits between Lakes Michigan and Huron, is the longest suspension bridge in the Western Hemisphere. Once in the Upper Peninsula (UP for short), the landscape becomes a wilderness of dense forests, waterfalls, and caves.
What to Do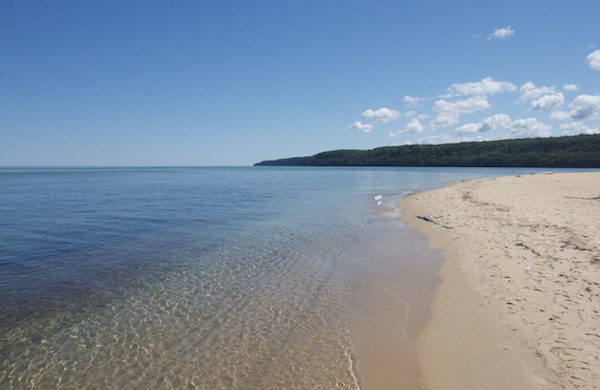 Explore Mackinac Island.
The island has essentially been suspended in time since 1898, which is the year
Mackinac
residents voted to forever ban automobiles. Nowadays, 116 years later, visitors still use antiquated means—ferry, bicycle, foot—to reach and explore the island and its Victorian architecture. We recommend renting a bike and circumnavigating the island (it's just 8 miles around). After you get clear of well-traveled horse-and-buggy roads, it'll just be you, other cyclists, and the sparkling shores of Lake Huron. And don't forget to indulge in Mackinac's best-known treat: bricks of fudge.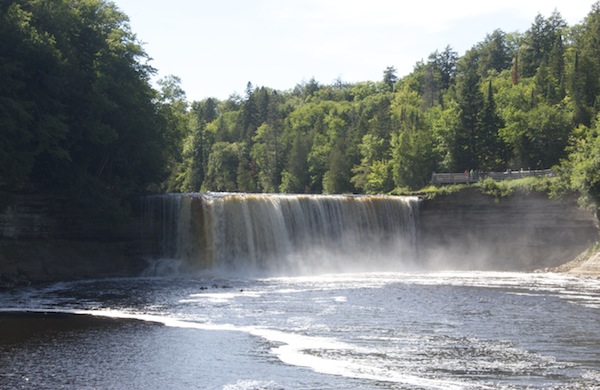 Hike through Tahquamenon Falls.
Deep into the UP, you'll come across
Tahquamenon Falls
, a 50,000-acre state park best known for its two breathtaking waterfalls. The swirling pools of the five small lower falls, which crash through a central island, are popular with waders and anglers. The upper falls, meanwhile, stretch 200 feet across and dump more than 50,000 gallons of water per second into the river 48 feet below. You can drive to both sites or hike the 4 miles between the two falls and take a shuttle back to where you began.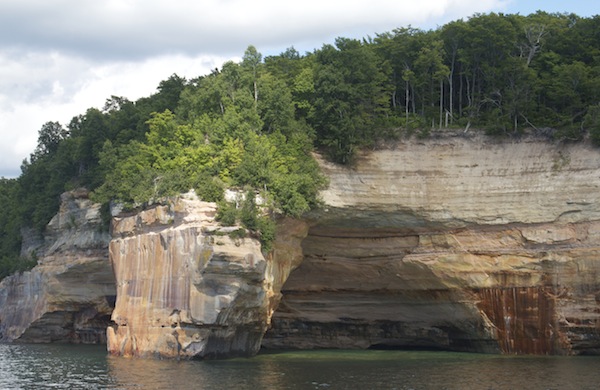 Cruise around Pictured Rocks National Lakeshore.
Perhaps the most iconic stop in the UP,
Pictured Rocks National Lakeshore
is a 40-mile stretch of the Lake Superior coast. Hike through hardwood forests and view waterfalls or beavers up close, or take a dip in the crystal-clear—but very chilly—waters at one of several beaches. We highly recommend a
boat cruise
around the rocky cliffs that edge the lake. Vessels move slowly past arches and caves, and from every angle you can see the dazzling colors that give the park its name. Vivid orange, yellow, green, and white streaks the rockface, as if an artist spilled paint down the 200-foot cliffs. The truth is a little less poetic but nevertheless fascinating: the colors are formed by minerals deposited on the rock's surface by moving water.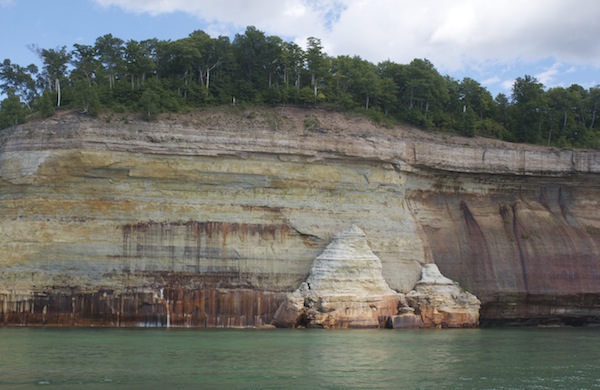 What to Eat
Try a basket of whitefish.
These tender, delicate fish abound in the Great Lakes, and most restaurants prepare the local catch either as a fish boil or coated in a light breading. Though you can get whitefish just about anywhere in the UP, our recommended stop is technically in the Lower Peninsula. Mackinaw City's
Scalawags Whitefish & Chips
serves bone-free filets with crisp breading in baskets complete with fries, coleslaw, and tartar sauce. What we like best about this locale are the generous smiles from the servers.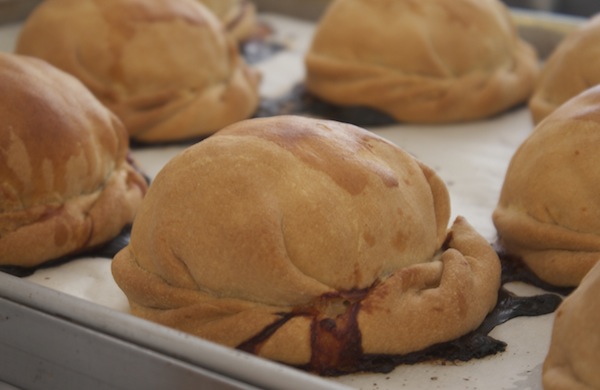 Sample a local pasty.
Many "Yoopers" (people of the UP) claim their ancestors hailed from Cornwall, England. Apparently, when they leapt across the pond, they brought a few staples from home, including the mining industry and the Cornish pasty (rhymes with "nasty"). As soon as you cross into the UP, every restaurant you see sells pasties––round pastries stuffed with seasoned beef or chicken and vegetables. Our favorite pasty shop is
Muldoons Pasties & Gifts
in Munising. In addition to serving these hearty pocket meals, this shop was featured on
Animal Planet
for its pasty's ability to attract Sasquatch.
Where to Stay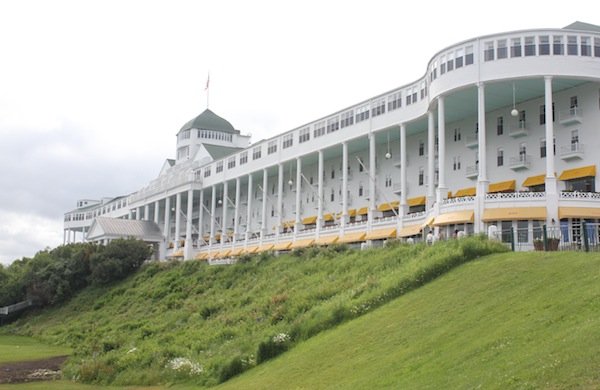 Lounge on the deck of the Grand Hotel.
It is difficult to convey the scope of this magnificent hotel, but rest assured that the
Grand Hotel
reflects the grandeur of the late 19th century. From the outside, it looks more like the capitol building of a Victorian colony than a place to spend the night. Inside, of course, there is ample luxury thanks to decor by
Carleton Varney
and soap scented with local geraniums. The hotel's expansive deck affords loungers views of the straits, and after 6:30 p.m., live music serenades diners during formal five-course meals in the Main Dining Room.
Looking for other Great Lakes destinations? Check Groupon's Midwest USA Getaways to plan your next vacation.
Photos: Stephanie McDaniel, Groupon
BY: Stephanie McDaniel
Stephanie McDaniel is a political theorist-turned-novelist from South Carolina. On the rare occasion she's not writing, she spends her time folk dancing, singing, and adding sea salt to Lake Michigan.