Guide to Atlanta's Farmers Markets
BY: Jewel Hazelton |
Oct 31, 2013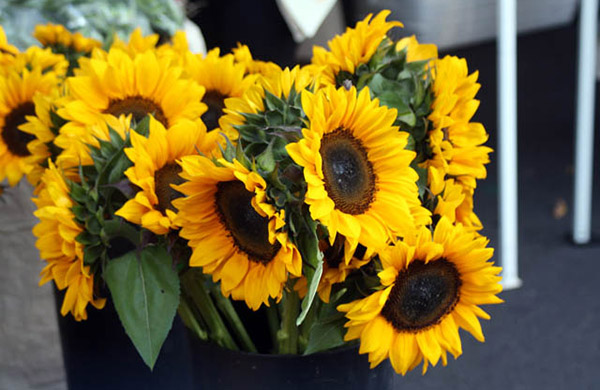 Just because summer is over doesn't mean your weekly trips to your local outdoor farmer's markets are over. Atlantans can still enjoy several trips to area farmer's markets to shop for local produce until December.
Peachtree Road Farmer's Market
Waking up on a Saturday morning isn't easy but a trip to the Peachtree Road Farmer's Market is worth the early wake up call. This market is one of the largest farmer's markets in the state where the producers and growers sell their own products. Vendors from all over the state come to this location to sell their handmade produce and goods. Parking can be a little tricky but once you find your way you are free to venture out into the market. Market goers can enjoy bites from local establishments like H&F Bread Co. and Farm Burger while shopping for fruits, vegetables, and homemade preserves.
Grant Park Farmer's Market
After Sunday Brunch head to the Eastside of town and pick up fresh and local goods for the week from the Grant Park Farmer's Market. With over 30 vendors present each Sunday, visitors will have the chance to interact with local small businesses and farmers. The vibrant and eclectic atmosphere is filled with families and singles, young and old. While picking up fresh pasta for the nights dinner, stop by the market's cooking demo area to see a top local chef prepare a meal. Before heading home make sure to cool down from the heat with a popsicle from King of Pops. After picking up your produce and good for the week take a stroll around Grant Park.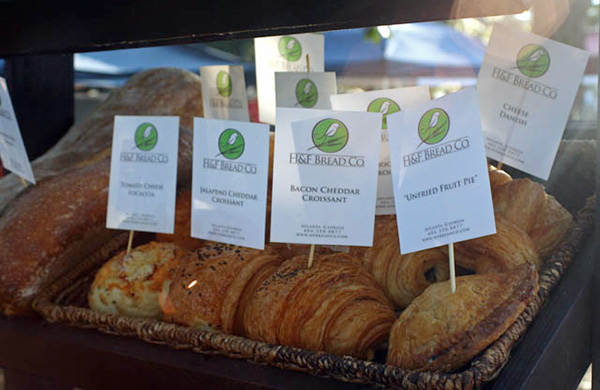 Marietta Farmer's Market
If you live OTP (Outside the Perimeter) head to the Historic Marietta Square on Saturdays and Sundays to experience their outdoor farmer's market. The great thing about the Marietta market is that it's open all year round. On Saturdays they have up to 60 vendors showcasing their homemade soaps, jams, honey, breads, fresh fruits and vegetables. Visitors can also enjoy homemade hand pies, desserts and fresh lemonade while buying items from the market.
Decatur Farmer's Market
On Wednesdays and Saturdays head to the Decatur neighborhood to experience their local farmer's market. Located just south of Decatur square, this small market has grown a lot over the past years and has some great local and organic vendors. Visitors to this market can pick up fresh ground coffee, homemade salsa from Zocalo Salsas, pasture raised eggs, homemade cheese from Capra Gia Goat Cheese Co. and yogurt from Atlanta Fresh Yogurt.
Piedmont Park Green Market
Before you start your Saturday picnic in Piedmont Park head to the Piedmont Park Green Market hosted by the Piedmont Park Conservatory until December from 9 a.m.- 1 p.m. This is one of the oldest outdoor farmer's markets in Atlanta: they celebrated their 10th anniversary this year. While visiting the market you can enjoy the sweet sounds of live music from local performers. Visitors can purchase fresh herbs, vegetables, breads, homemade tomato sauces and more. The market also has cooking classes and activities for kids.