Guys, You Don't Have to Wear Short-Shorts Just Because They're Trendy
BY: Mae Rice |
Jul 8, 2014
Every summer brings two things: a fashion trend piece on men's shorts and another fashion trend piece on men's shorts. This summer, for example, GQ magazine claims that men's shorts are getting shorter, and the Wall Street Journal agrees.
Looking at men's shorts through a historical lens, though, hemlines aren't really rising so much as they are diversifying. Before the rise of resort wear in the mid-1900s, shorts were pretty dull. There were breeches before the French Rrevolution and the knee-skimming shorts worn by schoolboys after it, but nothing too exciting in between. Certainly no smiley-face-print board shorts.
Today, though, shorts have officially infiltrated mainstream menswear, and the lengths and styles have multiplied. Below, we break down four popular options.
CARGO SHORTS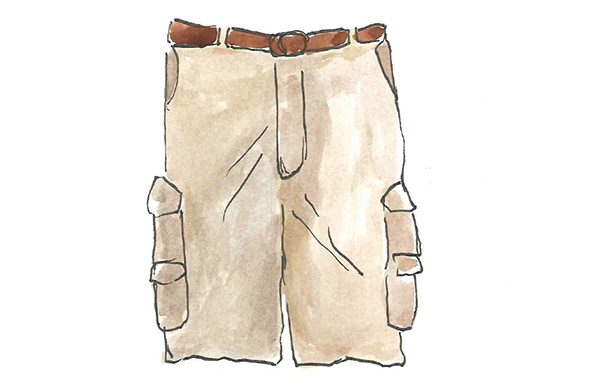 Celebrity fan: David Beckham, circa 2011
Typical length: An inch or two past the knee
Typical fit: Slouchy
Best for: Weekend errands or anytime there's s a surplus of tater tots you can stash in one of your many pockets à la Napoleon Dynamite.
Styling tip: These are casual, but you can dress them up with an oxford shirt under a crew-neck sweater for an unexpected preppy spin.
Fun fact: Kanye West once tweeted, "I hate khaki cargo shorts." So if you're ever invited to his house, you can wear them and spark a spirited discussion!
BERMUDA SHORTS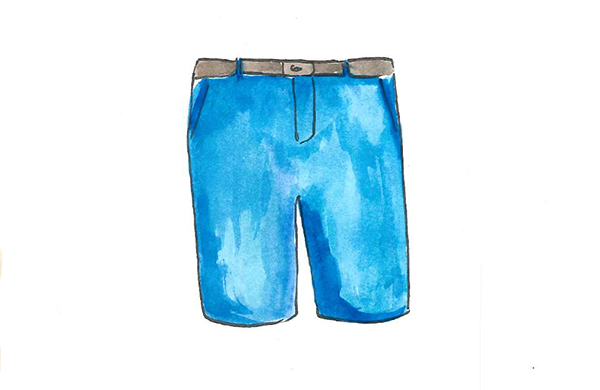 Celebrity fan: Kanye West, circa 2011
Typical length: Anywhere from mid-thigh to knee-skimming
Typical fit: Narrow
Best for: Often called chino shorts, these are basically interchangeable with chinos. They're a polished warm-weather option for golf or—depending on your office culture—work.
Styling tip: To try out the short-shorts trend without committing to it, you can always experiment with rolling these, like this guy did.
Fun fact: These were a unisex fashion staple for British aristocrats vacationing in Bermuda back in the '30s because women were legally prohibited from showing leg above the knee. The police would literally give them a ticket for it.
BOARD SHORTS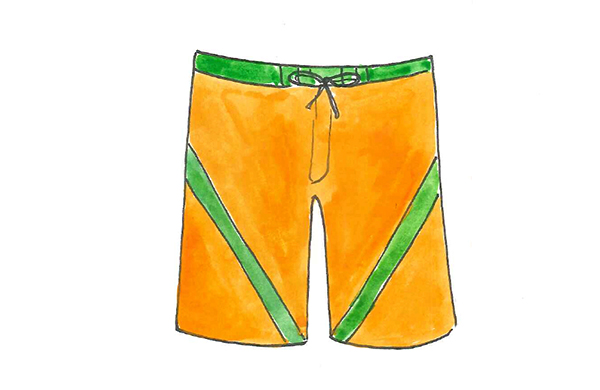 Celebrity fan: Matthew McConaughey, circa every day of his life
Typical length: Anywhere from knee-length to mid-calf
Typical fit: Loose (unless they're wet!)
Best for: The beach or a Frisbee-tossing session that you want to look extra-intense for.
Styling tip: If you're not ready for smiley-face print, there are plenty of quieter patterns, too, like this stripe.
Fun fact: These shorts are designed to stay on even when you're surfing an intense wave. That's why they have a fly and a more rigid waistband than most trunks. Great if you have friends who think pantsing is funny!
THE SHORTS SUIT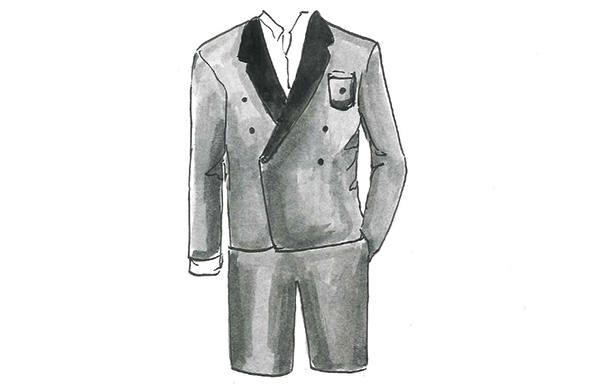 Celebrity fan: Pharrell, circa 2014
Typical length: Around knee-length
Typical fit: Slim
Best for: An awards show, a wedding, or your job as an Angus Young impersonator.
Styling tip: Just like with a normal suit, you can mix and match the pieces as separates. Pair the shorts with a lightweight linen blazer or short-sleeve oxford shirt for a casual summer look.
Fun fact: Designer Thom Browne is one of the fashion world's biggest formal-shorts champions. Here is a tweed shorts suit from his fall collection on a model wearing a tweed rabbit mask—with no eyeholes.
Illustrations by Jen Jackson, Groupon