Handmade in the Heart of Chicago: Local Goods Chicago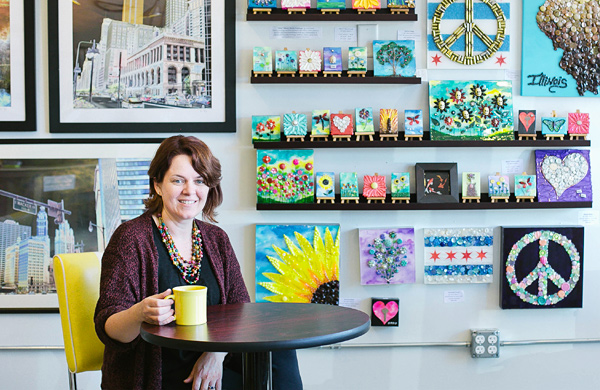 When Laura Guenther moved to Edgebrook — a sleepy neighborhood situated on Chicago's northern city limits — seven years ago, she saw a lot of empty storefronts. But since opening her boutique Local Goods Chicago (5354 W. Devon Ave.), she's seen two restaurants arrive and an existing clothing-resale shop expand.
Guenther and her shop have certainly helped the neighborhood's gradual revitalization. A staunch advocate of the local-first movement, she stocks handmade art, apparel, and accessories by more than 75 Chicago artisans. Visitors can even learn to make their own crafts in a variety of artist workshops and snack on treats from hometown food suppliers.
But Guenther is focused on more than retail—she's hoping to see her community flourish like some of the city's most lauded arts and foodie districts, and she wants to do it through the talents of Chicago-based creators. I sat down with Guenther to talk about why she took on the challenge of opening a business in a more removed area, why the Chicago flag is the artisanal obsession of the moment, and how artists can shape a community.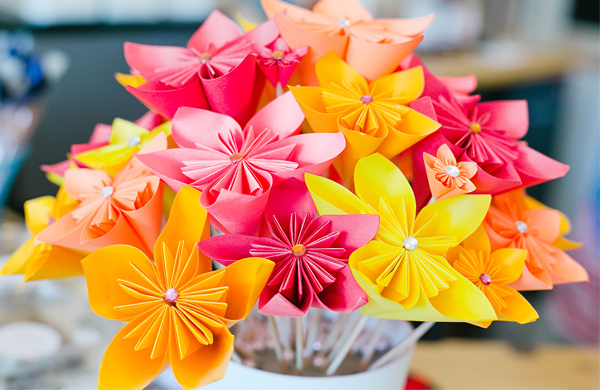 CREATING A NAME FOR EDGEBROOK
Edgebrook is a quiet community best known for its two golf courses, library, and elementary school. Food, arts, and shopping destinations are somewhat lacking. Instead of seeing that as a reason to not open a shop there, it's Guenther's main motivator. "My husband asks, 'Why are you not opening your store in Logan Square or Lincoln Square?' But I only want to do it to make our neighborhood better. … I wouldn't do it anywhere else."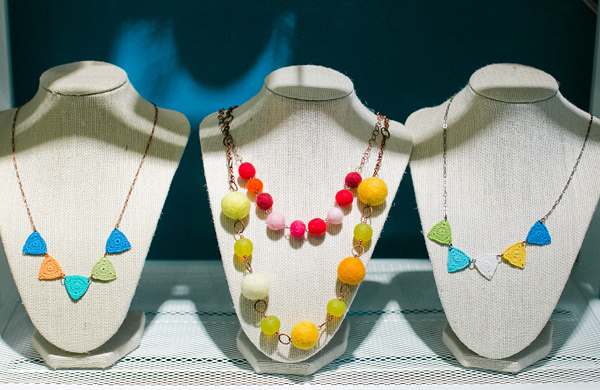 Necklaces from MuggyTuesday
CULTIVATING COMMUNITY 
To establish Local Goods Chicago as a gathering site as well as a store, Guenther hosts a wide variety of artist-led workshops on topics ranging from beginners' crocheting to cartoon drawing to vermicomposting. She feels that a consistent schedule of classes on Thursday nights and Saturday mornings will make residents think of them as "the people who have stuff to do in Edgebrook."
And Guenther hopes that her get-up-and-go spirit is contagious—she's expanding her efforts to a "first Friday" each month. She and her staff put together a featured artist event and donate money from their sales to a local nonprofit. They're pushing to eventually make it a neighborhood-wide effort, urging residents to "actually stroll around Edgebrook. People don't do that now."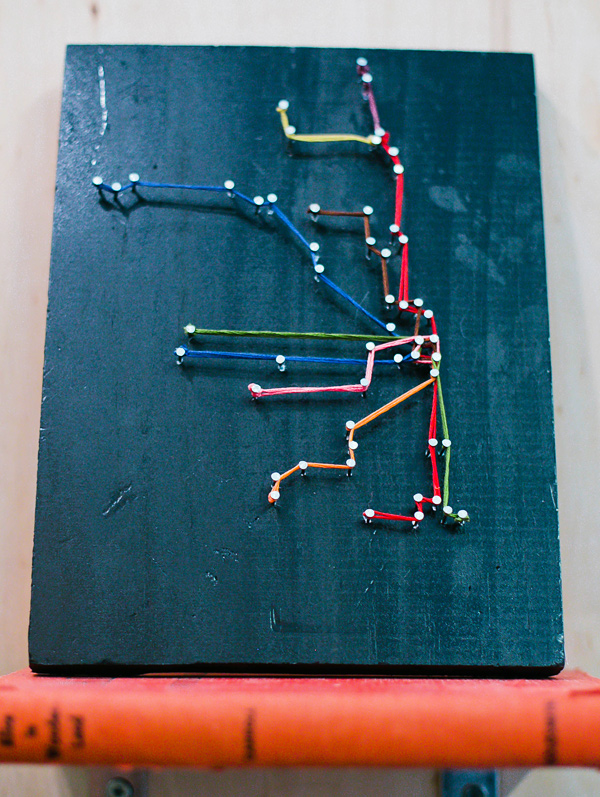 CHICAGO PRIDE
Guenther says that the best perk of living in a major city is the deep pool of artistic talent—that's why she only carries goods made by Chicago-based artists. Through this commitment, she's noticed one strange fixation common to both makers and buyers: "Everyone is obsessed with the Chicago flag. I guess it's just that the colors red, white, and blue are attractive. You can put the Chicago flag on anything, and it will sell."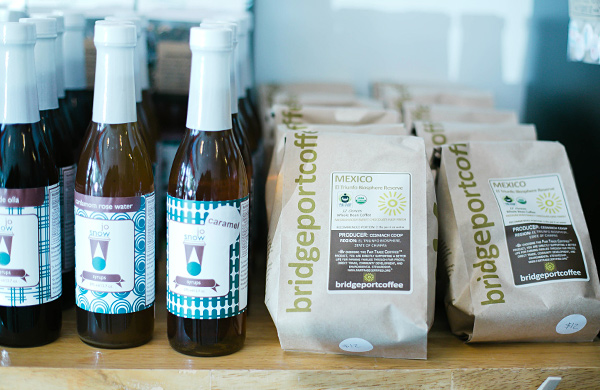 ARTISANAL EATS
Another way the shop sets itself apart: Local Goods Chicago carries perishable foods and operates an onsite coffee shop. Guenther's store serves up drinks from Bridgeport Coffee Company, and she says that handcrafted eats by local darlings Puffs of Doom and Karl's Craft Soup help draw in visitors. "Food can be more powerful. … It's what attracts people."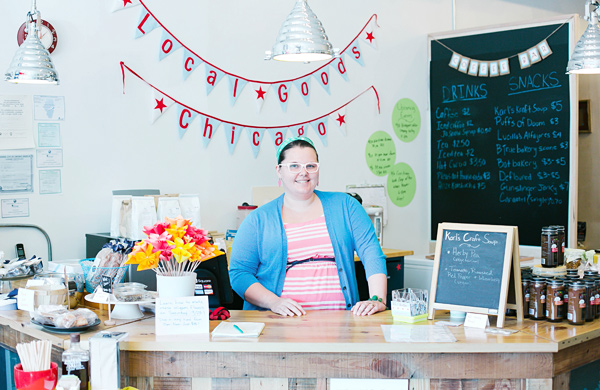 HANDMADE FOR THE FUTURE
Guenther explains that love and passion are the key ingredients that motivate her to support handmade goods. "This is what [artisans] do, not because they're going to make a lot of money—most of these people are not—but because they have to. We have to support that; otherwise it's going to start dying. I don't want a world of just mass-manufactured things."
Photo: © Stephanie Bassos, Groupon