Hip-Hop Artist Malik Yusef to Unveil New Poem at The Simple Good's City of Big Dreams
BY: Dan Caffrey |
Jul 11, 2014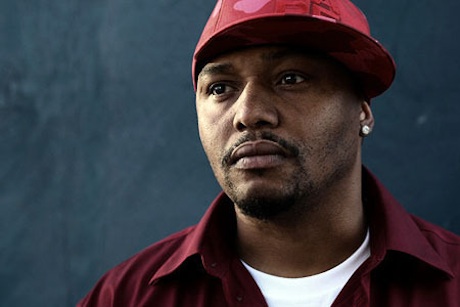 The people at
The Simple Good
believe that enacting change in Chicago is, well, simple: art makes people feel better and helps them discover the beauty within themselves. The nonprofit organization adheres to this creed by curating public art projects and youth art programming. On Saturday, July 19, The Simple Good will take over The Chop Shop's 1st Ward space to unveil its latest project,
City of Big Dreams
. A self-described "pop-up showcase," the event will unite "five different mediums of art under a single inspiration, 'the simple good of Chicago.'" While the evening will showcase a mural from international street artist
Czr Prz
, as well as a string quartet and opera chorus, the centerpiece is a brand-new poem from Grammy-winning spoken-word artist, musician, and South Side native
Malik Yusef
.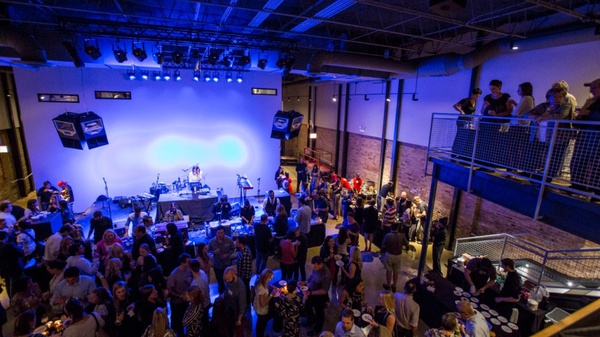 "The poem is called 'Nobody's Smiling' [and] sheds light on what I feel is an epidemic proportion of violence that's happening in Chicago," he said. "Not that we don't live in a violent world, but the fact that it's so centralized and concentrated in Chicago is really scary." Yusef experienced this tumultuous environment firsthand growing up on Chicago's South Side, specifically in the "Wild 100s" section of Roseland. According to him, the violence stems from an even bigger-picture issue than just gangs or drugs. "[It] has a lot to do with posttraumatic stress syndrome," he explained. "Also pollution and toxicity levels. Our toxicity levels affect brain workings, and brain workings affect decisions that are being made, so [my] poem is trying to shed a little bit of light to that." It's a theme that's been explored extensively in Windy City hip-hop, especially in the past decade. "Some of the music you hear coming from Chicago with Chief Keef and Lil Durk—that's the sound of escaping from a burning building. That's what poverty's like. It's like being in a burning building." As grim as that sounds, the emphasis for Yusef is on the word "escape," something he was able to do while still keeping his roots planted firmly in the place he grew up. "There's another side of the hardship. There's another side of the coin. There's an alternate universe you can come through," he said. "When I walk into a place and kids say, 'Wow, this dude was gangbanging just like me. He struggled like I struggled. His father got laid off like mine got laid off. And despite those things, he made the decision to make it, then went about requiring the resources,' which [are] mainly just people. Humans have always been humans' greatest resource." One resource early on for Yusef was fellow Chicago musician (and former GOOD Music labelmate)
Common
, who was featured on both of his solo albums. Yusef might be returning the favor by lending "Nobody's Smiling" to Common's upcoming record, the similarly titled
Nobody Smiling
. "I don't know if it's a go yet, but [Kanye West and Common] are talking about putting it on the album," Yusef said. "The album comes out the 22nd and our event's the 19th, so [City of Big Dreams] might be like a free preview. This will actually be the first time it's performed in public."
City of Big Dreams takes place at 1st Ward Events at The Chop Shop (2033 W. North Ave.) in Wicker Park on Saturday, July 19, at 7 p.m. Tickets are $20 and can be purchased here.
Interested in doing good in Chicago? Check Groupon Grassroots for ways to get involved.
BY: Dan Caffrey
Guide Staff Writer
Outside of Work, Dan is a playwright, Senior Staff Writer for Consequence of Sound, and contributor to The A.V. Club.