GROUPON GUIDE TO SAN FRANCISCO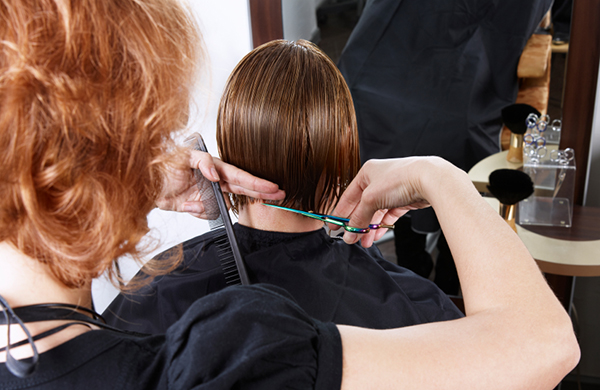 As one of the least conservative cities in the world, San Francisco might seem like a place where anything goes in the style department. And while that's true to a certain extent, a perfect haircut or day-of blowout will always be in style, and might help you score points with a significant other or at that big meeting. Here are a few of San Francisco's hippest hair salons. If you're looking for a paparazzi-ready style session, single-concept Drybar in the Fillmore is the place. The highly focused salon offers neither cuts nor colors, but will perk up your 'do in no time flat. And unlike many premier shops, Drybar charges a mere $40 for their service, regardless of hair length. And if you weren't convinced yet, hear this: mimosas and complimentary snacks are included. Should the skies open up, they may even give you an umbrella as you walk out, to keep your new mane beautiful no matter the weather.
Glama-Rama
in the Mission is, perhaps stereotypically for this city, both an art gallery and a beauty salon. Flat irons, bridal updos, full highlights and dreads – Glama-Rama handles anything you can comb at it, all in a warmly retro setting full of artwork from nearby creative types. Some art is even done by the staff themselves, proving that it's a fine line between art and hairdressing. Hayes Valley's
Hair Play
is also a great option for any woman looking for a change. Whether it's a dramatic difference in length or a bold new color, Hair Play's stylists have both an eye for detail and a desire to lavish their attention on everyone's locks. Ladies who rock bangs know that every eighth of an inch can be crucial, and that's where the Pretty Pretty Collective comes in. When it's time for a bit of a snip without making a fuss over the rest of your tresses, this crew will take good care of you with precise trims, as well as a full array of salon services. Although a slightly higher price point than many others, unisex Pretty Pretty is where the Mission's garden-variety babes go to become knockout beauties.
BY: Gayot
GAYOT.com serves as a leading worldwide authority on the good life. Millions of readers turn to Gayot's savvy, professional reviews on dining, travel and lifestyle. From "Best of" lists and travel guides, to a searchable restaurant and hotel database, Gayot provides dependable coverage while keeping up with the latest trends and news.