Holiday Agenda: December 30–January 1
BY: Tyler Clark |
Dec 30, 2013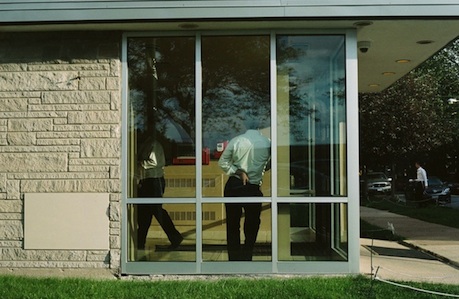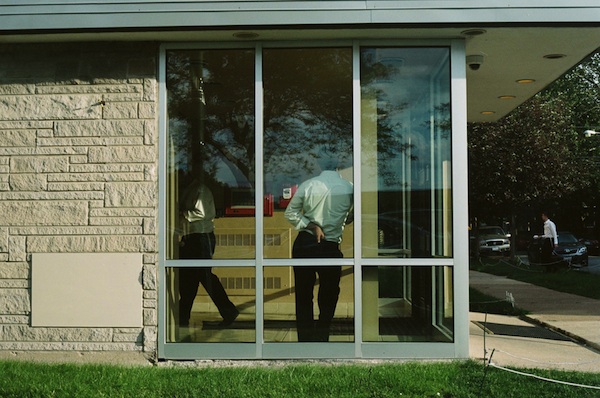 "If You Stand Still Long Enough, You Become a Place"
Chicago photographer documents the city's life and loneliness using the legendary Leica camera
The compact, versatile cameras of Germany's Leica Camera have been capturing the world's images since before the demise of Archduke Franz Ferdinand. Weathering the move to digital, the company still commands a legion of devotees. In Chicago, they're normally found at
The Rangefinder Gallery at Tamarkin Camera (200 W. Superior St., 2nd Floor)
, which exclusively showcases Leica-shot photography. Closing this week,
If You Stand Still Long Enough, You Become a Place
gives a temporary home to artist John Atwood's candid, longing-filled images of the search for permanence on Chicago's streets.
(9 a.m.–5 p.m., Monday–Friday. Admission is free.)
Local H
Local alt-rock mainstays call upon the power of post-grunge for their annual New Year's Eve show
It's a Chicago New Year's tradition on par with eating corned beef and cabbage and complaining about your hangover during the Rose Parade. For more than a decade, alt-rock mainstays Local H have honored their hometown roots with a New Year's Eve bash that rivals any other concert in town. Though this year's set at
Subterranean (2011 W. North Ave.)
won't reprise the 2012 edition's
spirited tribute to Rush
, it will boast crunchy riffs and muscly vocals pulled straight out of a 1996 rerun of
120 Minutes
. Fans will also notice a new face behind the kit: longtime percussionist Brian St. Clair departed amicably from the band earlier this year, leaving frontman Scott Lucas to call in the percussion powers of newcomer Ryan Harding.
(10 p.m., doors open at 9 p.m. Tickets: $27+, purchase here.)
A Day of Bowl Games at The Globe Pub
Chicago's soccer headquarters welcomes American football fans for college football's most traditional games
New Year's Day is one of college football's finest days, but the prospect of dragging your hungover carcass to Wrigleyville for a day of rah-rah would make even the staunchest fan blanch. Instead, throw on your darkest shades, pop some Aleve, and head over to
The Globe Pub (1934 W. Irving Park Rd.)
in Northcenter. Normally a soccer stronghold, the pub will cede some TVs for today's bowl games (never fear, Premier League fans: your games will also air as scheduled). Whether you're rooting for the Badgers in the Capital One Bowl or awaiting Michigan State's titanic tilt with Stanford in the 100th edition of the Rose Bowl, you'll find solace in the pub's lively—and mercifully dim—interior. If you're not feeling up to snuff, you can also beat back last night's bad decisions with
hearty meals
including fish and chips, shepherd's pie, and full english breakfasts.
Photo courtesy of The Rangefinder Gallery
BY: Tyler Clark
Tyler is a writer, storyteller, and musician from Chicago. His stories have appeared on stage at shows including Mortified, Story Club, and Lethal Poetry.