Homaro Cantu, the Miracle Berry, and the Battle Against Sugar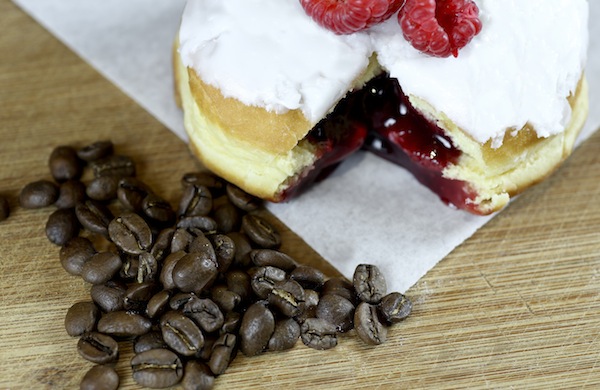 My first encounter with the miracle berry came at
iNG Restaurant
(951 W. Fulton Market). When my first course arrived, the red beets and candied orange zest popped on the white plate. But what really caught my attention was what looked like a tiny pale-pink pill. The pill was actually a tablet made from extracts of the miracle berry—a tropical fruit that, when it touches your tongue, changes sour flavors to sweet. As instructed by my server, I waited until I'd eaten about half of those beautiful beets, then popped the tablet in my mouth and let it dissolve on my tongue. When it was gone, I finished the rest of the beet salad, which now tasted like an almost entirely different dish. The taste of beets was still there, but instead of a tang from the vinaigrette and citrus, there was a subtle sweetness. Chef and owner Homaro Cantu is known for experimental haute cuisine at iNG and his other restaurant,
Moto
(945 W. Fulton Market). His newest venture, however, is a little more populist. Expected to open this May,
Berrista Coffee
(4219 W. Irving Park Rd.) will offer a menu of gourmet donuts that derive their sweetness from the miracle berry instead of sugar. That's right—completely sugar-free donuts. To learn more about the miracle-berry tablet, I talked to Chef Cantu about the berry, Berrista, and the challenges of going sugar-free.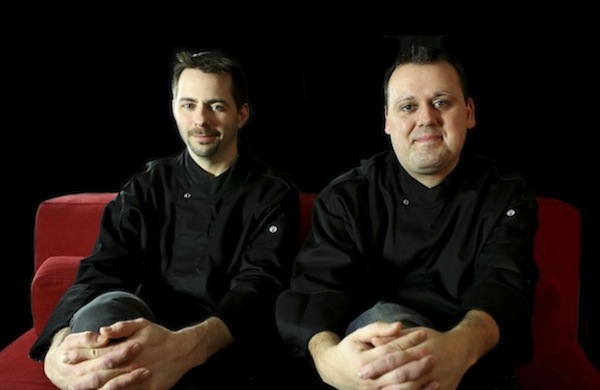 Chef
Cantu (right) with his Berrista business partner, Jeff Mauro.
GROUPON: I first encountered the miracle berry on the tasting menu at iNG. What was the first dish there that you ever used the miracle berry in? 
HOMARO CANTU: The first final dish that we put on the menu at iNG was a fruit and cheese plate. It was a triple-cream cheese with slices of apples and some graham cracker, and we served it with a glass of shiraz. So a very typical fruit and cheese plate. But then we gave people the berry, and the fruit and cheese plate turned into apple pie because of the sourness from the cheese and the graham cracker. And the shiraz transformed into port. That was the very first completed dish where I felt, "That's a winner." It was mind-blowing to people! It was from outer space almost, and that's what's exciting to me.
G: When I tried the berry at iNG, it came in tablet form. Is there a reason you don't use the actual fruit? 
HC: Once you pick the fruit, you have about 12 hours to use it, otherwise the protein that goes on your tongue from it just goes away. It's a tropical fruit, so it has a very short shelf life. … We will try to grow the stuff onsite and give people as much of the fresh product as possible, but at the end of the day it's got to be consistent from person to person, and those fruits aren't always consistent.
G: How long do the effects of the miracle-berry tablets typically last?
HC: Anywhere from 20 minutes to half an hour. I think at Berrista we're going to shoot for 30 minutes, so it's long enough for the coffee drinkers to sit there and swoon over their cup of coffee and their donut.
G: How did you discover the berry initially?
HC: About eight years ago, I had a friend undergoing chemotherapy. When people undergo chemotherapy and radiation treatment for cancer, they can't taste food. It tastes like rubber or metal. And I just discovered that [there's a] little protein [in the miracle berry] that … makes the rubbery and metallic flavor in chemo patients go away. … But for you and me, regular people that are healthy, it makes sour things taste sweet. So immediately I said, "Wow, we could eliminate sugar from the human diet if we rewrite all of the dessert recipes."
G: Berrista participated in the first-ever Chicago Donut Fest in January. How did your flavor-tripping donuts stack up against more traditional kinds?
HC: You have to keep in mind [that] while you're on the berry, it might change the flavor of other people's products. So we didn't do our flavor-changing donuts at that event. We're going to reserve that for the space. What we did do is the regular donuts that we offer. [At the shop,] we will offer sugary products, and we will also offer Berrista products because it's going take time for people to fully grasp what this does. And once they do a side-by-side comparison, where both things are delicious, they're going to say, "Why would I ever have sugar again?"
G: What kinds of flavors of donuts are you able to offer? Do the flavors differ between what you can offer with the miracle berry vs. sugar?
HC: It's going to change daily. We might do a crème fraîche and strawberry donut. We're definitely going to do donuts that are more interesting than the typical glazed donut. I mean, that's been done. [What] we're trying to do here is to charge the same amount of money as Dunkin' Donuts and give people a slight gourmet touch to this stuff without the sugar.
G: Last year, you published The Miracle Berry Diet Cookbook, which contains sugar-free recipes you can make at home with the berry. Do you have recipe that you'd recommend to people who are new to the miracle berry?
HC: Yeah, it's pretty simple—lemon juice and soda water! You basically make that, take the berry, and it tastes exactly like Sprite.
Photos by Amy Stallard