GROUPON GUIDE TO WASHINGTON-DC
How a Congolese "Project Runway" Alum Is Helping Women in Her Homeland
BY: Michelle Schuman |
May 8, 2014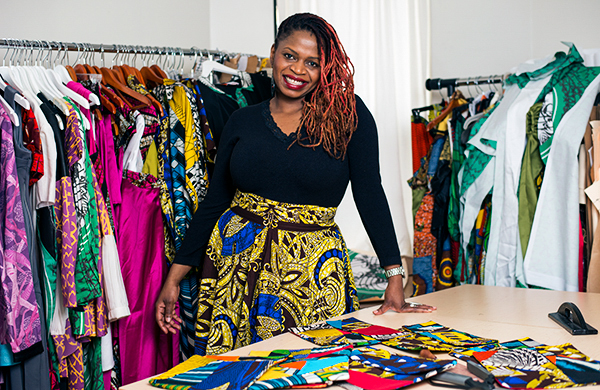 When Kahindo Mateene and her family left Zaire—now known as the Democratic Republic of the Congo and her home for 16 years—the country was on the brink of a major crisis. A political conflict was brewing in neighboring Rwanda, which soon erupted into a genocide that helped spark the First Congo War. The countless Congolese affected faced brutal treatment, including extreme poverty and, for many women, rape. The Mateenes got out just in time—had they stayed in the country, they may have become trapped by the violence and not permitted to leave. Although Mateene has been unable to live in DRC since relocating to America as a teenager, she never forgot the women who remained there. "It's so easy to forget that they're people … and that it could've been me," Mateene said. "But [the Congolese] have dreams—they want to send their children to school and support their families."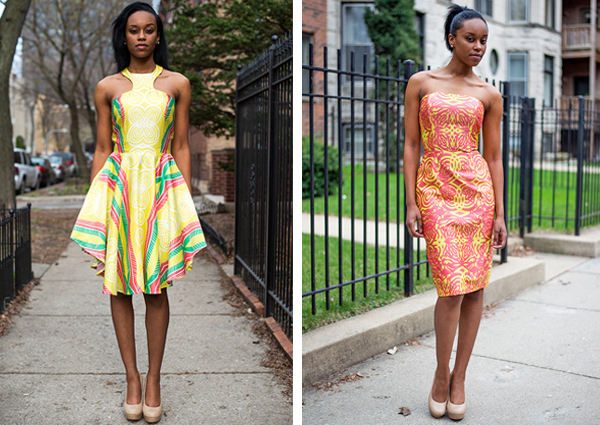 As a rising fashion designer in Chicago, Mateene found her aesthetic honoring the bright textiles and personalities of her homeland. "I always pull inspiration from my culture," she said. "When you wear something bright, it lifts your mood." Tailored dresses and skirts in vibrant patterns became the foundation for her own line,
Modahnik
, which eventually landed Mateene on
Project Runway
. But Mateene's support of her countrywomen isn't just symbolic. She partnered with
Mamafrica
, a fair-trade nonprofit organization that fosters self-empowerment and sustainability for Congolese women, to create a line of fashionable fair-trade clutches hand-stitched by Congolese artisans. The project gained momentum from a successful
Kickstarter
campaign, to which Mateene contributed tons of fabric scraps from Modahnik's African-inspired designs. We sat down with Mateene after the campaign to discuss her partnership with Mamafrica and her artistic vision.
GROUPON: Why do you think people should pay more attention to fair trade?
KAHINDO MATEENE: I think people need to be more aware of who is making their clothes, where they're being made, and in what condition. Fair trade is a way to highlight the people being paid a fair living wage in good conditions. They're able to support themselves. It's not a sweatshop. … It's having a more ethical consumerism mindset and having the power to change industries. We all have power in terms of how and where we spend our money. We can choose to spend our money on something that's making a difference in people's lives. Forty dollars for a clutch is changing a woman's life in the Congo.
G: Why did you choose to partner with Mamafrica?
KM: It's not just any nonprofit to me. They're using healing arts to heal these women. But they're also providing them with the opportunity to have a sustainable job and empower themselves. They offer a lot of vocational training.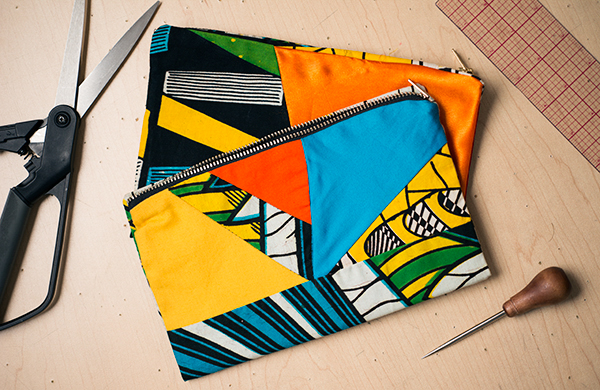 G: How does your partnership with Mamafrica work, and what do these clutches provide for the artisans?
KM: They already know how to sew because Mamafrica trained them. So this is a job. They make a clutch and then sell it. And the money goes directly to them. Mamafrica doesn't take any percentage. The women are getting paid a fair, living wage for the clutches. Technically, I'm creating jobs for women.
G: Do you plan to meet the women of Mamafrica?
KM: Yes, I do! Somehow, some way. Hopefully this summer. I also have all these ideas about having clothing and book drives [to get them] whatever they need and bringing it all with me when I go.
G: Any plans to expand your involvement?
KM: That's why I want to go visit them. I want to expand this collaboration, and for me it's not about profit. I'm recycling my fabric, repurposing, and creating jobs. So I want to continue this, and you know, hopefully it can turn into something else. Besides, helping people just feels good!
G: What part of your homeland are you trying to show through your new collection?
KM: The inspiration was the deserts of Africa. The prints and silhouettes both were developed from that. So there are a lot of curves that mimic the shape and movement of the sand dunes, and there's a lot of white in this collection.
G: And what part of you are you trying to show through your clothing?
KM: That I design for myself. If I cannot wear it, I'm not putting it out. A lot of the successful fashion designers are men, and I'm not only a woman but a black and African designer, so I'm trying to put a little bit of myself into my clothes. But still, anyone can wear my clothes. I also want women to feel comfortable, knowing they can wear colors and prints and look beautiful. And the experience of seeing a woman wearing one of my pieces and the expression on her face is just priceless.
Photos: Andrew Nawrocki, Groupon
BY: Michelle Schuman
Michelle is a freelance fashion designer and dancer from Detroit. She has traveled the US extensively (and loves it!), but her biggest goal is to travel abroad.