GROUPON GUIDE TO WASHINGTON-DC
How Much Work Are These Men's Haircuts?
BY: Kelly MacDowell |
May 16, 2014
Kristina Welzien has a pretty simple test for assessing men's hair. "This is what every haircut and style comes down to: can you own it?" said the stylist, who splits her time between San Francisco's The Plum Organic Beauty and Chicago's Ruby Room. "The second you own it, it looks amazing, whether the angles and the shapes are just right or not."
But as usual, ownership brings obligation. Pulling off a certain look might require buying special products, shampooing frequently, or scheduling constant trims. With that in mind, we asked Kristina about four trending styles, which we've ranked from easiest to hardest to maintain. See what she says it takes to rock them and decide if they're worth the effort.
1. Easy-breezy: the "man bun"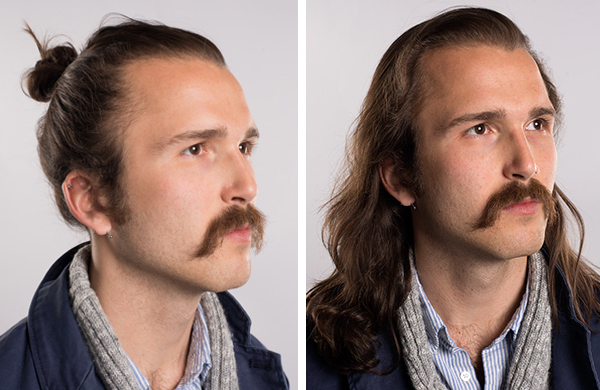 Who you've seen it on: Joakim Noah, Jared Leto
Why it's trending: For Kristina, this look is a perfect crystallization of modernity and tradition. "It's just so natural for a man to let his hair grow and toss it on top of [his] head. … It's something that I would do as a woman. So I love that it's become this unisex image in a sense," she said. "But if you go back in time, men often had long hair and it was considered a very masculine image."
Time between cuts: 2–3 months. You could go longer, but "the ends get tattered from being wound up," Kristina pointed out.
Maintenance level: Low. "Any man I've worked with who rocks the man bun is air-dry and go," Kristina said. And if you're forgoing product, you can shampoo your hair less often. "The more natural oils [that] stay in the hair condition it and give great separation and piecey-ness [when you wear it down]." She recommended maybe using a bit of coconut oil or jojoba oil to keep unwashed ends from getting dry.
2. Fairly simple: the shaved head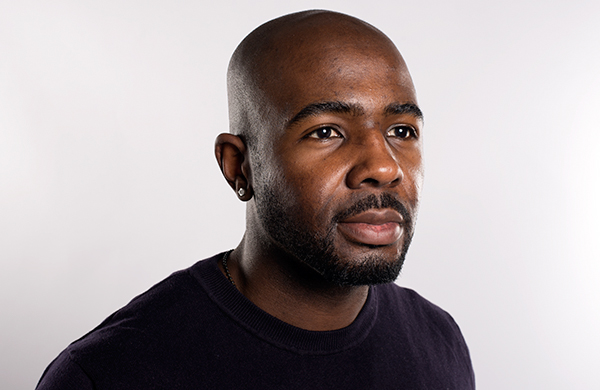 Who you've seen it on: Jason Statham, Tom Hardy, Vin Diesel
Why it's trending: There's probably a reason why this look is so popular with action-movie stars. As Kristina pointed out, "it's so hot to see a man with a freshly shaved head because there's this level of confidence. … Plus, it's something you can do yourself, which I think is a really liberating experience, to cut your own hair."
Time between cuts: 1–2 weeks, depending on how fast your hair grows.
Maintenance level: Considering you're only de-stubbling every week or two, it's pretty low-maintenance. But when you do shave, Kristina recommended taking as much care as you would with your face. First, open the pores with a hot shower or by wrapping your head with a hot towel for a few minutes. "Make sure [to use] a high-quality blade that supports sensitive skin," Kristina said. She also suggested a finishing product that'll replenish moisture and soothe your skin, like this After Shave Balm ($18) from Baxter of California.
3. Less work than it looks like: the undercut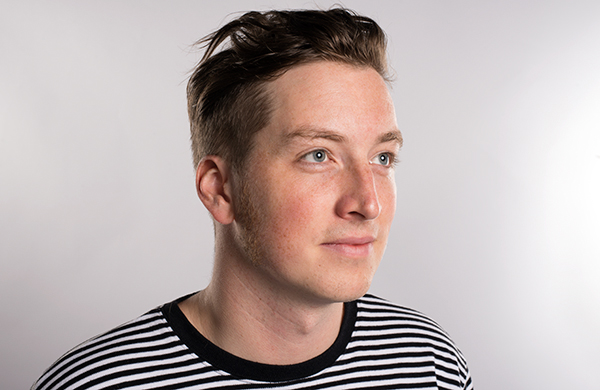 Who you've seen it on: David Lynch, Michael Pitt
Why it's trending: "It's more dramatic because there's such a difference between the sides, the back, and the top," Kristina said. "We're also seeing a lot of textures and patterns and colors being intermingled [in men's clothing]. … I think the undercut goes hand-in-hand with that."
Time between cuts: The top length can be trimmed monthly, but the sides will need to be touched up every 2–4 weeks depending on how tightly they're faded.
Maintenance level: Despite the high style of this look, it's deceptively low-maintenance. At most, straight-haired guys might want to add grit and hold with either dry shampoo, baby powder, or a styling cream. (Kristina particularly loves Bumble and bumble's sumotech molding compound [$28].) Guys with natural texture can usually just air-dry and go.
4. BFFs with your barber: the "Don Draper" side part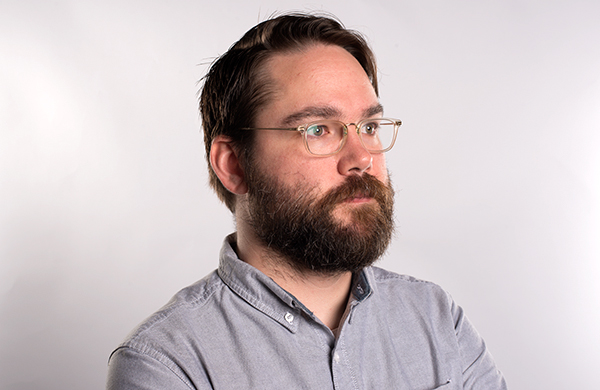 Who you've seen it on: Um, Don Draper?
Why it's trending: "It reminds [people] of Don Draper. Who doesn't like that?" Kristina said.
Time between cuts: Not long. "The second this grows, it's just gonna get bulky or bushy in the wrong areas," Kristina said. "You just want to keep it really clean and lean."
Maintenance level: Between the frequency of cuts and the potential for styling, it's high. "Most men are using quite a bit of product to keep this in place, so you might have to shampoo more often," Kristina said. "But it doesn't necessarily need to be blow-dried. Towel-dry really well, even let it air-dry in the morning while you drink a coffee. … Get your product in there while [the hair is] still a little damp, and then comb it into place." She said you'll also need to think about whether you prefer a product that gives you a matte or a high-shine finish.
Photo: Andrew Nawrocki, Groupon