GROUPON GUIDE TO WASHINGTON-DC
How an Awkward Thanksgiving Dinner Inspired Southern Rock Outfit the Drive-By Truckers
BY: Dan Caffrey |
Nov 22, 2013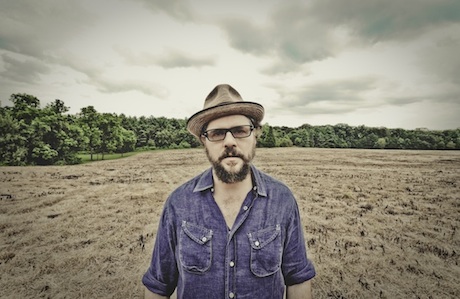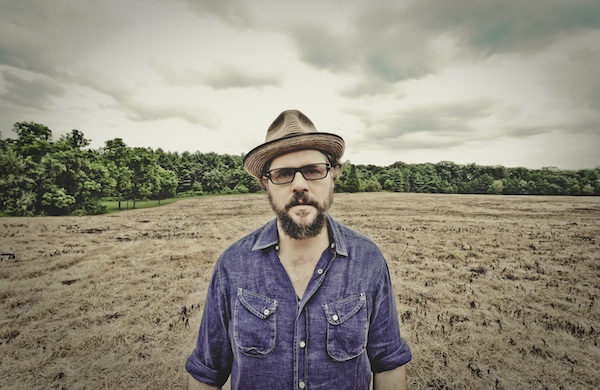 There isn't a lot of Thanksgiving music. While there are plenty of tunes devoted to Halloween and Christmas, anyone looking for something specific for Turkey Day is usually stuck with a satirical
Arlo Guthrie protest song
or an
Adam Sandler novelty song
. But those willing to dig a little deeper might stumble across "The Thanksgiving Filter," a deep cut from latter-day southern rock act
Drive-By Truckers
(available on their 2011 album,
Go-Go Boots
). Although it's not exactly a feel-good song, the lyrics accurately capture the familial dysfunction that seems to intensify for many people during the holiday season. Comical arguments at the dinner table—"My aunt's praising Palin / and my niece loves Obama"—are mixed with more somber thoughts of sickness and mortality. We spoke with DBT frontman
Patterson Hood
about the origins of the song, his own feelings about the holidays, and his favorite (and least favorite) Thanksgiving foods. Before reading, check out the
lyrics
for reference.
"You wonder why I drink and curse the holidays / blessed be my family 300 miles away… "
"The Thanksgiving Filter" was written in 2006, and, like many of Hood's songs, is a mixture of fact and fiction. "There is certainly a lot of truth in it, but not necessarily literal truth," he explains. "Characters, events, and thoughts all kind of get put in a blender, and this other thing comes out. ... I had gone home to see my family for Thanksgiving in North Alabama, then stopped to have dinner with my wife's family that Sunday in Marietta, Georgia, on the way home. I wrote the song when I got back to my house that night. That was a particularly rough Thanksgiving, as the very last of our oldest family members was very sick, and I had felt a little bombarded by sadness all weekend. "Writing is often my way of dealing with things that bother or upset me, and [that song] was a bit of a release. Unfortunately, when I finished it and played it for my wife, she broke down in tears, which made me feel like sh*t."
"Ninety years of survival can look awful scary… "
These lyrics refer to the narrator's younger relatives being intimidated by the appearance of their grandmother throughout the day. When writing, Hood drew inspiration from watching his own loved ones age. "It's a horribly sad fact of life," he admits. "And like the song [goes on to say], the kids don't necessarily understand." Hood's experience with his elders, however, is more positive than that of the song's protagonist. "I was largely raised by my grandmother and her brother." He's referring to his great-uncle George A., a World War II veteran and "easily one of the greatest men I have ever met." Hood even immortalized his beloved relative on an earlier DBT song, "The Sands of Iwo Jima," from 2004's
The Dirty South
. "[George A.] was the last one living and passed on a couple of years ago at 91," Hood says. "He was actually superclose with my daughter. It was hard seeing [him] get so old and sick, and of course, it was hard saying goodbye. Getting old isn't for the faint of heart, as they say."
"Papa's building something / and has since history / but what he's building / is still a mystery… "
In the song, the narrator's father is more concerned with working on an enigmatic project than interacting with his family on Thanksgiving. When asked about the significance of the lyric, Hood describes it as "just seem[ing] like a such a fitting metaphor for escaping the situation. A mental vacation: pot, drink, project, songwriting, whatever. Everyone has their filter that enables them to deal." He reveals the narrator's own filter in the song's next couplet: "I sure wish that I had smoked me a joint."
"They're cutting up some turkey / and gobbling some dressing… "
Despite the somewhat depressing nature of the song and "not [being] much of a Christmas person," Hood says he has always loved Thanksgiving. As far as food goes, he sings the praises of turkey and dressing but "
hates
cranberry sauce. At restaurants, they always want to put that sh*t on my plate, then it bleeds all over everything and everything tastes like cranberry sauce. Terrible. I finally had to start telling servers I had a food allergy. That works."
You can catch the band on tour through January, 2015.

Photo: Andy Tennilee