How Style Blogging Changed Everything for Amy Creyer (Including Her Address)
BY: Mae Rice |
Nov 18, 2013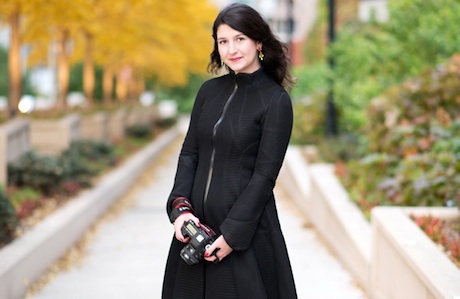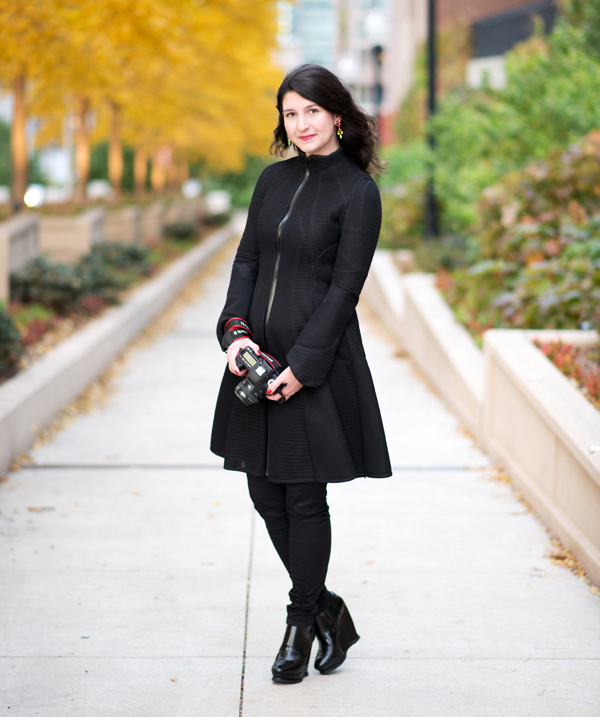 In the summer of 2010, Amy Creyer was a fashion enthusiast with a fledgling blog. Today, she's a style photographer whose work has been featured in the
New Yorker
and
W magazine
, with a website that's considered one of the best street-style blogs in the world:
Chicago Street Style
. Skyrocketing from industry newcomer to VIP in three years didn't rattle Amy. Instead, she adapted, in many cases streamlining her style and her environment to suit her blossoming career. Below, she discusses how her blog, her wardrobe, and her living space have all transformed as a result of her success.
The Blog
Then
"Zero followers, zero Facebook friends, zero readers." Add in one point-and-shoot camera, and those were Amy's blog's initial stats. Luckily for her, she had chosen an inherently fan-friendly project. "The street-style business model is very conducive to building a following," she says. Once she had photographed strangers and published their shots online, they shared her work with their friends, becoming, as she puts it, "brand evangelists." In September 2011, digital word of mouth turned up Amy's first major windfall. She was chosen to be a special guest of Milk Studios at New York Fashion Week. "They were like, 'We have sixteen backstage passes for you!' … It was the only time in my life that I ever cried tears of joy," she says.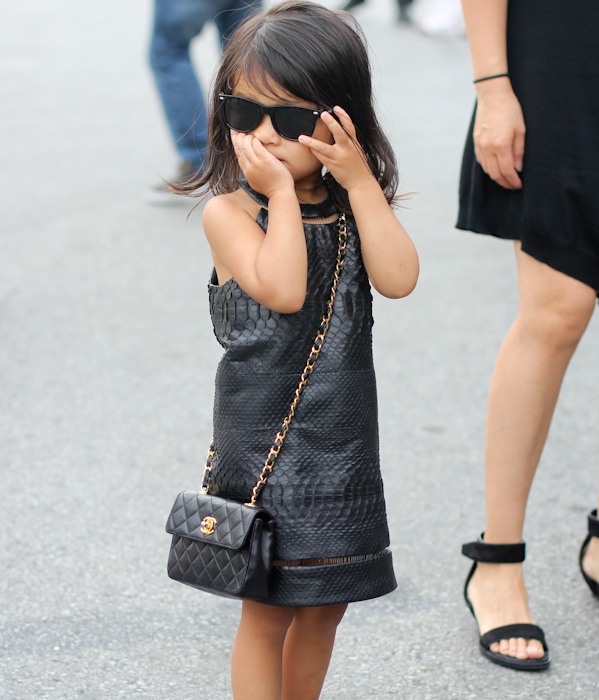 Now
Amy has returned to Fashion Week every year, snapping candid and runway shots with her camera—nowadays, a DSLR. She took the above photo of Alexander Wang's 4-year-old niece, wearing a tiny bespoke snakeskin dress at his show, in 2012. Her shots from the shows, and from Chicago's streets, have been featured in publications from
Teen Vogue
to the
Chicago Tribune
. Amy's blog also launched her into a full-blown career as a marketing copywriter and a social-media consultant. She's helped clients such as Mercedes-Benz and Microsoft with content strategy, and works as a Maxxinista spokesperson for TJ Maxx. Ironically, these responsibilities keep her from style-hunting as often as she used to. But when she gets the chance, she still loves to trawl for outfits on Rush Street, State Street, and North Michigan Avenue, stretches that she deems the city's most fashionable.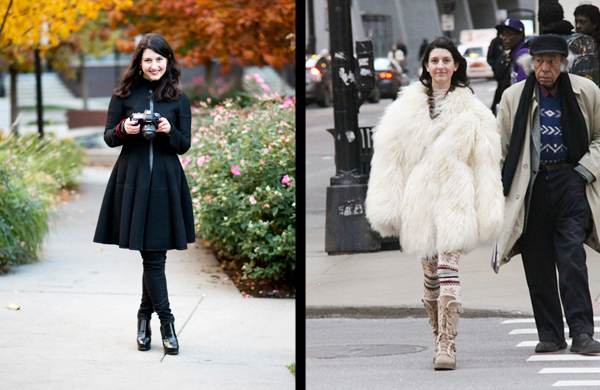 The Wardrobe
Then
When Amy first started her blog, she drew interest to the site by "visually branding" herself while she style-hunted. More specifically, she bought a huge white
Mongolian fur coat
at an Arkansas thrift store, and wore it everywhere. "People started to recognize me," Amy says. "Even today, people at parties will be like, 'Oh, you're the one who wore the furry coat.'" The fur was just one piece that Amy wore to catch the public's eye. She also loved patterns (especially
Suno
's), mini dresses, and neon—all outfits that made her memorable.
Now
Recently, Amy's ensembles have gone from "pop" to polished. She's steadily replacing her vibrant conversation pieces with more muted ones in black, beiges, and grays. The fur has been retired. "It's a little too obnoxious for me to wear at 27. Like, the 24-year-old me thought it was the coolest thing ever. Me today, I wear my Junya Watanabe coat a lot more." She loves Watanabe's sleek, architectural sensibility. His designs might be a little less mainstream and accessible than fun, colorful prints, but Amy notes that "as you get older, you don't care [about that] as much."
The Apartment
Then
Amy moved to Ravenswood soon after she started her blog, seeking privacy from readers who had grown too curious about her personal life for her tastes. She loved the seclusion provided by the apartment, which she filled with wood carvings from Bali, Tibetan prayer flags, and other travel mementos. As for organizing her clothes, she went beyond a walk-in closet—her closet was an entire room. "I had IKEA pieces that built it out so it was like a store. I had all my shoes out, and I had all my clothing on racks, and I could see all of it," she explains.
Now
This year, Amy's Ravenswood digs started to feel
too
isolated, and she started to view her knickknacks as clutter. So this summer, she moved again, shifting from the sleepy neighborhood to a downtown high rise. Her new, minimalist living room is furnished mainly with an L-shaped couch, a bookshelf full of
Vogue
issues, and expanses of open space. Large windows serve as the wall decorations, and overlook iconic Chicago architecture. Although she isn't fully moved in yet, she let us shoot her view: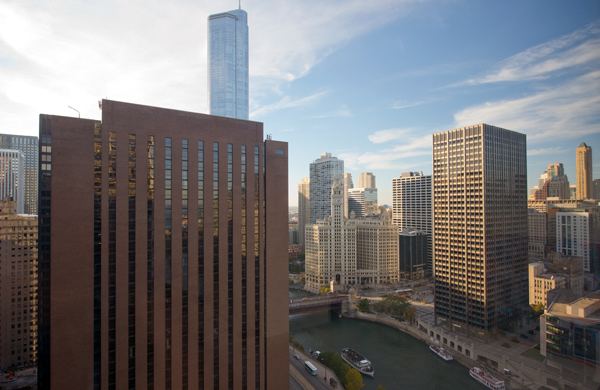 Amy's favorite buildings in the panorama are those designed by Mies van der Rohe; she tries to channel their austerity and simplicity in her outfits. However, she also loves the entire skyline, a mix of old and new buildings that represents "such a cross-section of the city." In that way, it's not that different from her blog.
Photos: Top, middle left and bottom © Andrew Nawrocki, Groupon; Middle: courtesy of Amy Creyer; Middle right: courtesy of Emma Arnold, Très Awesome