GROUPON GUIDE TO WASHINGTON-DC
Firestone Walker Double Barrel Ale Is Like a Fine Wine, and Also Paul McCartney
BY: Shannon Jewitt |
Aug 8, 2014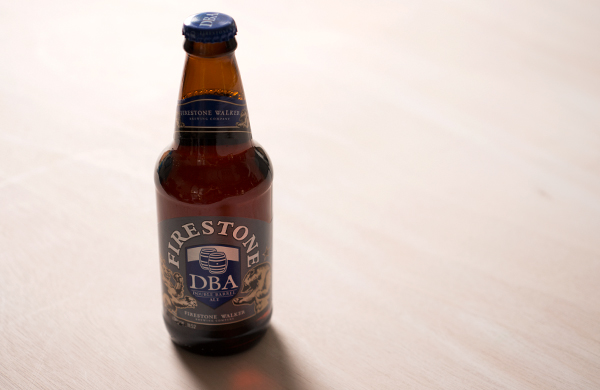 There are almost 3,000 craft breweries in the United States. In this edition of Beer Stalker, we learn how the brewing process for Firestone Walker Brewing Company's Double Barrel Ale is inspired by winemaking along California's Central Coast.
The beer:
Firestone Walker Brewing Company
's Double Barrel Ale
Malts:
Premium two-row, maris otter, munich, crystal, chocolate
Style:
British pale ale
Hops:
Magnum, styrian golding, east kent golding
Color:
An amber hue, like the maple syrup atop a fossilized pancake
Where did the beer's name originate?
The name is a straightforward description of the brewing process, which really does involve two barrels. Brewers ferment 20% of the beer in new medium-toast American oak barrels, then combine it with beer fermented in stainless steel. The result is Firestone Walker's flagship brew.
What was the inspiration for this beer?
For one, David Walker, one of the brewery's cofounders, has always loved english ale. But there's more to it than that, said Firestone Walker brewmaster Matt Brynildson. The oak barrels used in the fermentation process are a nod to the winemaking roots of cofounder Adam Firestone and the brewery's location amid the wineries of California's Central Coast. "I think that DBA just exemplifies what the brewery is all about because it's centered on this oak-fermentation program and tying the Central Coast into the production of that beer," Brynildson said.
Does DBA have any siblings?
Yes. There are four members of the DBA family. In addition to DBA, there's UDBA, an unfiltered and 100% oak-fermented version of the beer; Double DBA, an imperial version; and Reginald Brett, which is Double DBA whose secondary fermentation is done with brettanomyces yeast.
What does this beer have in common with wine?
Besides tying DBA to the Central Coast, oak barrels give the beer some wine characteristics. The beer's tannins come across as oak astringency, which pairs well with hop bitterness, Brynildson said. In addition, "I think that because it has the nice toffee notes from the caramel malt, it can stand up to dishes that would also pair well with, say, medium-bodied red wines. And that brings in a whole bunch of different types of food," he said. "You can have seabass- or swordfish-type dishes that are a little bit on the rich side." He also recommended pairing it with steaks, ribs, and—in true Central Coast fashion—Santa Maria–style barbecue.
If this british pale ale were a British celebrity, who would it be?
"In many ways, it's the Paul McCartney of the lineup," Brynildson said. "I'd say it's heavily about execution because we have to run that oak-barrel fermentation program every week, and yet it has this really wide range in the fact that it expresses oak, that it expresses malt, it has some subtle hop nuances."